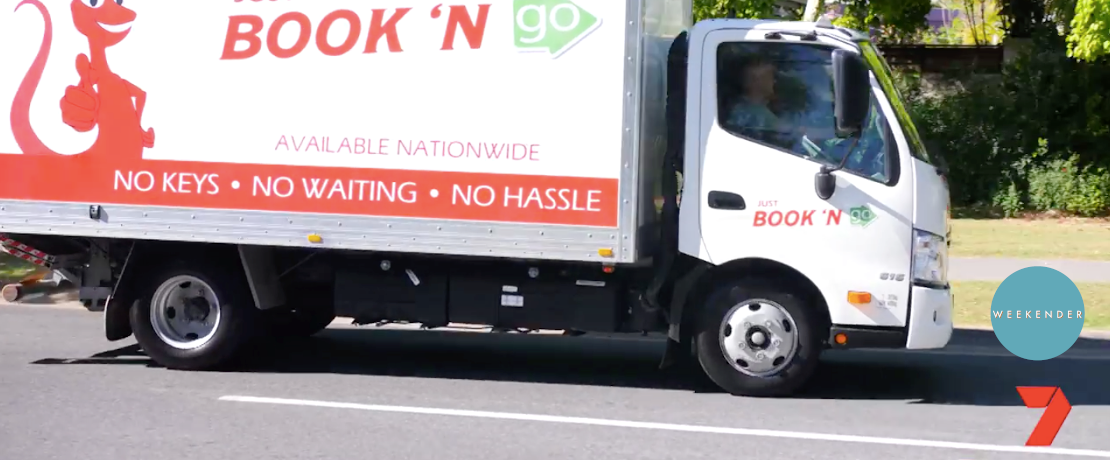 We think of our Gecko as a fun-loving guy.  He enjoys getting out there, getting his hands dirty and helping those who are "Doing It For Themselves" to make their life a little bit easier, with a reliable comfortable vehicle to help them and their items get around town a little more easily.
But, we didn't think of our Gecko as an actor?
That is until Channel 7 Queensland came calling.
Channel 7 Queensland have a program called the Weekender, which is dedicated to helping people find fun and creative ways for them to get the most out of their Saturday's and Sunday's.  Day trips to the Great Barrier Reef? Information on local festivals and outdoor events? Or maybe a romantic getaway idea to find some time to unwind and relax?  Whatever is happening in the community, the Weekender program is providing viewers with the options and ideas to inspire more adventure and living better quality lives.
This time though, they were creating a series of shows on interior design, finding inspired ideas to bring a little world-class city cool to your home office or study.
To help guide viewers, and to provide their expertise, they enlisted the services of the wonderful design duo and 2017 House Rules winners Aaron and Daniella, to share their best tips and strategies for maximizing your design, without blowing your budget.
Providing the source of all of their inspiration, was the wonderful Jindalee Home Centre in Brisbane's west, which is percolating with inspired living ideas to turn any room in your home into a place packed with funky, urban style.
Sounds fun, but what did they want with our Gecko?
Turns out that they needed a little help getting all of those inspired ideas around town, so they called on Gecko to see if he could help with one of our Isuzu series 300 trucks with a hydraulic lift for easy lifting and shifting, and all of their transporting needs.
We've been hiring vehicles across Queensland for years, including from the Jindalee Home Centre, so it was an easy request for us to fulfil, and so, we jumped right into action!
We gave our Gecko a little star treatment makeover to get him ready for his big TV debut, and we think he shined.  Our little Gecko took his 15 minutes of fame, and he showed the local TV audience what we've been saying all along; our high-quality vehicles are made for moving your bigger and bulkier items around town in comfort and style.
Have a watch of our Gecko in action here…
That was fun!
Is that the last time you'll see our Gecko on TV?  Time will tell.  But we know for sure that you'll never know where you'll see our Gecko next… but you will see him! From our convenient hiring locations all across Australia, he is where you need him most.  Go With The Gecko is changing the vehicle hire industry; with our easy to use Book 'N Go app, and our no contract no hassle hiring policy, we are the best vehicle hire option that gets you moving more for less, faster!
So, what are you going to do this weekend? With just two days to fill, how do you want to spend your leisure time? Do you want it action-packed? Or are you into something a little more chilled-out? Or do something somewhere in between?
Whatever you decide on how you want to spend your time this weekend, Go With The Gecko can be the essential key to exploring, enjoying and engaging this weekend.  Need a vehicle with a little extra space to make the most of your weekend plans? Use our handy online booking system today to find a vehicle that best fits your weekends plans, or give us a call and we'll help arrange something that fits your needs.
Until then… we hope you enjoy your weekend, whatever you end up doing!