When is comes to cheap ute hire, Wollongong knows to call Go With The Gecko for our cost-efficient van and ute options. Save time and money with the best ute rental Wollongong has to offer. Go With The Gecko is a family owned Australian business with over twenty years of experience and a range of hiring solutions to fit any task or budget size.
Our Australia-wide service is tailored to be the simplest, most stress-free way to move your possessions any distance. We offer affordable ute rental packages and a simple hiring process for those looking to move interstate. The safety and security of your belongings are always guaranteed in our fully enclosed and lockable utes. And our vehicles are reliable, easy to operate and very accessible.

The Finest Ute Hire Wollongong On Offer
The Go With The Gecko team aims to make things easier for you when you are looking to relocate. We have chosen a range of convenient service station locations for both picking-up and dropping-off our hire vehicles, and we can even drop the ute to you if you are making an interstate move. Our local ute hires are available from 2-hours to 2-weeks for jobs of any size. By being able to customise the rental period to your exact needs, you get the most cost-efficient deal.
Our one-way ute hire system is designed to offer the easiest interstate hiring process available. We'll drop the ute to you, arrange for extra labour to help pack up your gear in Wollongong if that is needed, and then you can leave the vehicle at your destination anywhere in Australia. We remove the worry of getting the vehicle back to us to make your life easier. This is why the most time and cost-efficient ute hire Wollongong has is from Go With The Gecko.
Our competitive prices begin as low as $22 an hour* for an easy-to-operate ute. All you need is a standard driver's license, and you are good to go. All of our vehicles are easy to operate and suitable for all drivers.
Why Wollongong Chooses Go With The Gecko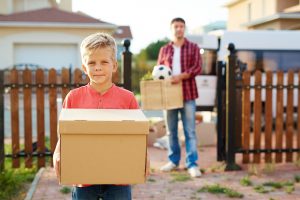 We are proud of our repeat customers here at Go With The Gecko as we know it's a testament to the quality service and professionalism that we approach every new job. By choosing us to help with your next move, you'll receive all of the following benefits;
The option of one-way or two-way ute hiring anywhere in the country
Vehicle drop-off for all interstate hires to save you time
The best ute rental prices in Wollongong
Easy to operate vehicles which only require a standard car license to drive
Variable timeframes with short and long-term hire packages
A simple and affordable streamlined process
Everything you need in one package – No hidden fees or extras
A knowledgeable, helpful team on hand to help you make your move stress-free
Forever Local
As an Australian family-owned business that has been in operation for over 20 years, we understand the importance of supporting the local community, and we continue to work to serve and assist the community in Wollongong. We also understand the Australian terrain, which is why our fleet is of the highest-quality, ensuring you get a vehicle suitable for your journey. As an addition, our Australian-based contact center is always there to support you with any questions that you may have; give them a call today!
Stick To Your Budget
We have customised our hire vehicle options to ensure that we can work to your budget and keep costs low. Our standard ute or 1-tonne van prices will not be beaten, and quality is never compromised when you Go With The Gecko.
The Easiest Hiring Process in Wollongong
Our various pick-up and drop-off locations across Australia have been selected to create the simplest return process for you. We know the last thing you want to do after a move is to worry about returning the hire vehicle, so we've made it easy. Our rental packages are also extremely flexible to suit any situation or distance saving both time and money.
Happy Customers Are Our Primary Goal
We have over 20 years experience helping people move items around the country, and as a result we can offer great experience determining the best solutions for your next move. We pride ourselves on having happy returning customers, a sign that we are doing things right.  And we will work hard towards ensuring your happiness on your next move. Give us a call so we can make your relocation as stress-free as possible, you won't regret picking up the phone and calling Go With The Gecko.
Our Vehicles
UTE Hire Wollongong
Starting from $22 an hour Monday to Thursday*
This package includes:
100 KM of travel
Standard insurance
Security cages to make transporting cargo easy, safe and secure
Features
Convenient Service Station locations
Caged Cargo Area
Short and Long-term hire packages
Automatic for every driving
Van Hire Wollongong
Starting from $22 an hour*
Hire a 1T Van Monday to Thursday from just $22 an hour*
This package includes:
Standard insurance
100 KM of travel covered
A modern fleet which is easy to drive
Large cargo area
Features
1 & 2 Tonne Vans some with Tow Bar
Local and One-way hire options
Automatic for easy driving
Let Go With The Gecko Make Your Move Simple
If you are looking for the best ute rental Wollongong has to offer, Go With The Gecko is the right choice! Call us today on 1300 826 883, and we'll help make your next move a stress-free process that doesn't break the bank.  Let us show you how you can move more for less with Go With The Gecko.
Conveniently Located in Local Service Stations Across Australia