The Fantastic Five Philosophies
Make your next Go With The Gecko vehicle hire the smoothest one yet, by following
our five fantastic philosophies for a more comfortable and enjoyable hire experience.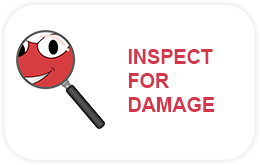 Take photos in our handy Book 'N Go app during the vehicle unlock process to record the vehicle condition before your hire starts.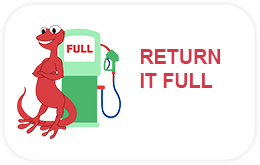 Don't get dinged with additional refuelling charges, make that quick easy pitstop before returning the vehicle to your original hire location and top the vehicle up instead.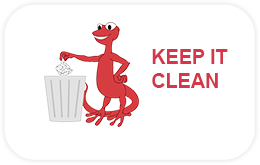 Be a tosser! Take your garbage with you and toss it in a nearby bin to keep your Go With The Gecko vehicle looking fresh and clean.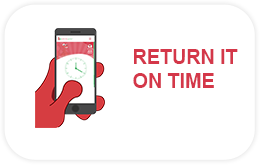 Call us if you need to extend your hire time, or otherwise another booking might be arranged to follow your booking forcing you to keep to your original schedule.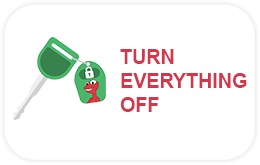 Leaving lights on can drain the battery and delay our hires. Take a second to ensure that everything is shut down before locking up.
Travel Allowance
You may have limited kilometre allowance depending on your pick up location. If a limit on distance applies, the daily kilometre allowance will be shown on your Rental Agreement and may vary based on the type of vehicle and the rental location. If you exceed this daily allowance, a charge will apply for the additional distance covered.
Generally, for local hires you are authorised to travel within a 50KM radius of your hire point and you receive 100KM of travel included in your rental fee.
For Interstate hires, you receive a KM allowance which allows direct travel to your nominated destination.
If you choose to use more than your allocated KM's you will be charged additional fees as outlined in your hire agreement.
Standard Insurance & Accident Damage Excess (ADE)
Standard Insurance cover is provided for the period of hire provided the vehicle is not used for a Prohibited Use and used for the purpose it is intended. Your liability for loss or damage to the vehicle is limited to the ADE stated on your hire agreement unless the vehicle is used for a Prohibited Use or the rental agreement and hire conditions are breached.  NB Excess Reduction Cover can be pre-purchased at the time of booking to lower the Accident Damage Excess payable.
Standard Roadside Assistance
There is a basic breakdown service included in your rental to cover call outs for inherent mechanical faults where you are not at fault.  This does not cover, flat tyres or punctures, windscreen damage, lost or keys locked inside a vehicle, or being out of fuel etc.  NB Premium Roadside Assistance can be pre-purchased to cover, punctures and windscreen damage etc
For further information, please read our terms and conditions or contact our Customer Service Team on 1300 826 883 during business hours.