If you are looking for the finest ute hire Sunshine Coast has to offer, Go With The Gecko is the only name you need to know. We've been servicing the local and wider communities for over 20 years offering a fleet of high-quality vehicles for the best prices available.
Operating in the Sunshine Coast and across Australia, we offer easy-to-acquire ute hire in the form of Hilux vehicles with caged backs starting from $55 a day.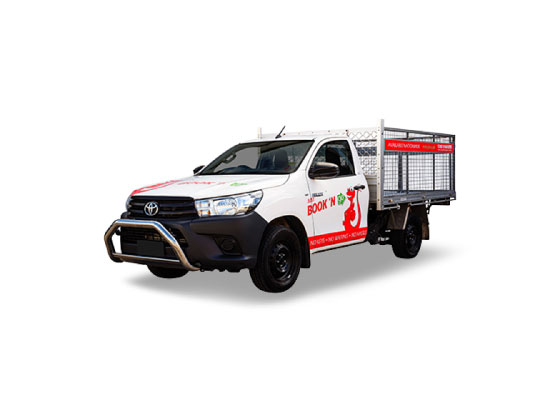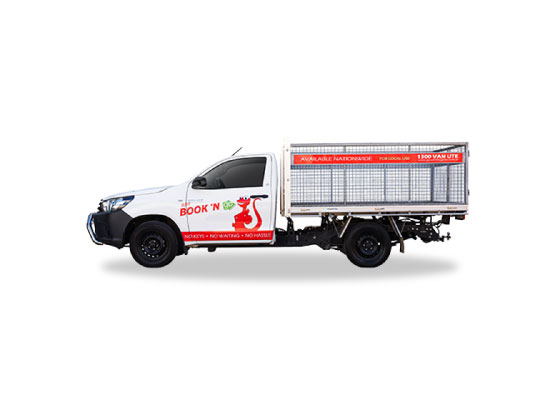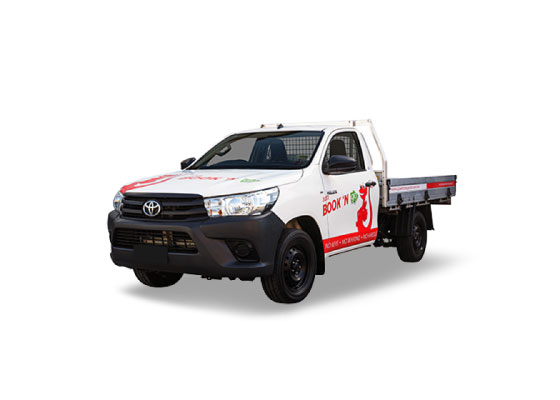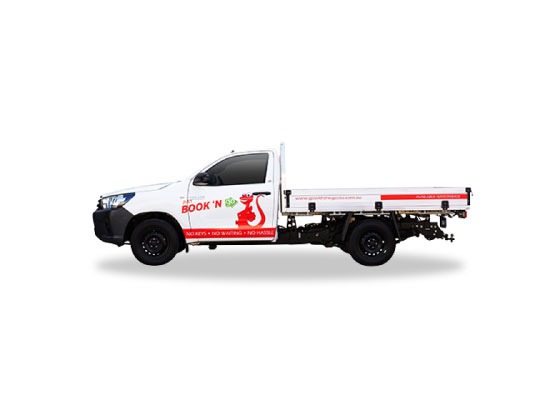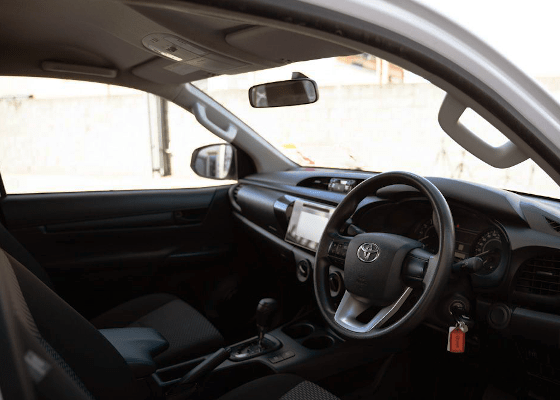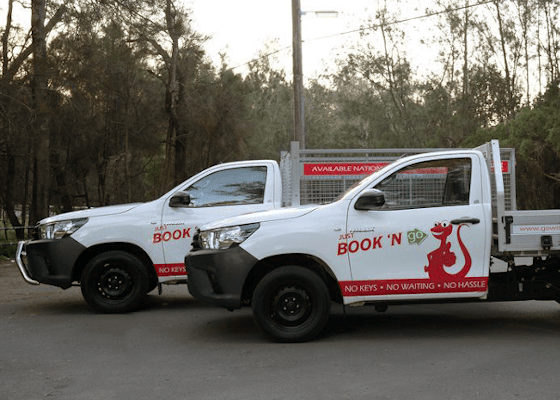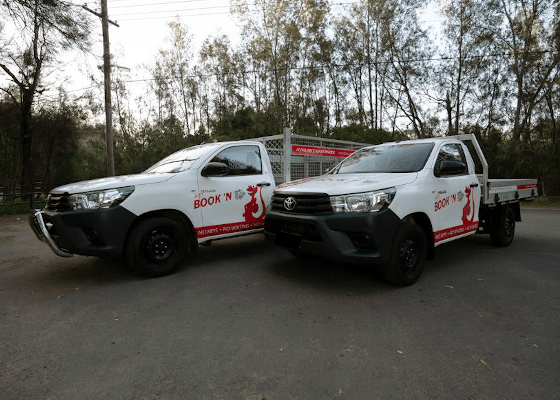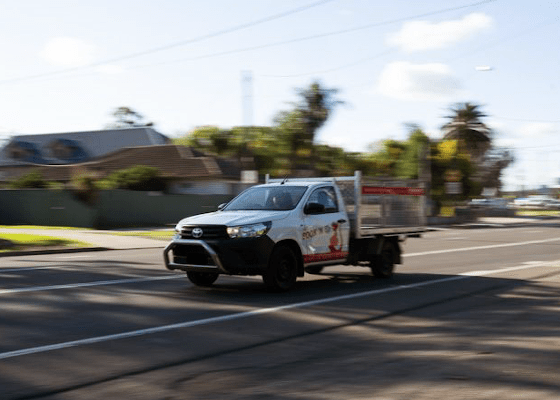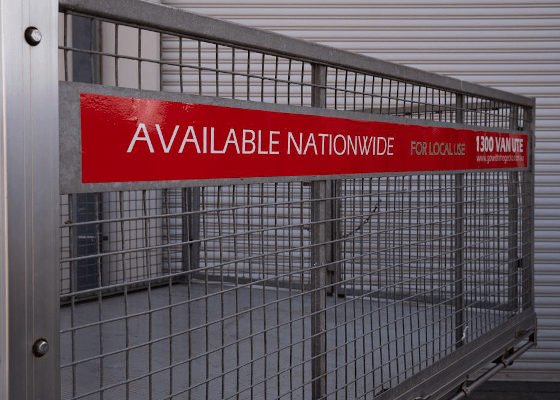 Ute
Toyota Hilux or Similar 
Cargo Space
2.8m (L) x 1.75m (W) x 0.9m (H) 750KG (towing)
Hire a caged or non-caged Ute Monday to Thursday from just $55 a day* includes 100KM & standard insurance. Move those bulkier items with ease!
Click on the vehicle above for more information
Choose the Easy Way to Move
We've refined our process over the years to make them convenient for you. Not only is our booking process simple, but we have a range of locations from which you can pick-up or drop-off our utes.
The vehicle hire also includes 100km of travel, and standard insurance is always included. The fleet is fitted with security cages to keep your items safe and secure and flexible hire packages start from one day hires to multi day hires for those longer moves.
If you have a bigger journey ahead of you, our interstate one-way hire system would be the most cost-effective and time-efficient way to get across state lines.
There's Nothing Tougher Than A Go With The Gecko Ute
Our ute fleet is comprised of the phenomenal Hilux Utility ute. This robust vehicle is designed for both domestic and commercial loads, available in automatic drive and ideal for large items.
These utes are available in one or two-way rental options, interstate hire, short or long-term hiring packages, all via an easy-to-use and streamlined online booking process. There will be no hidden costs, and our range of packages will suit your budget regardless of size.
The Hilux Utility specs are as follows:
Cargo bay length sits at 2.8m 

Height of 0.9m 

Capacity for 4.4m3

Tow bar on most vehicles
Australian Owned And Operated 
We are very proud of the fact that Go With The Gecko is a family-owned business, born in Australia, with values that have remained throughout the over 20 year run we've enjoyed. 
We've seen this longevity and have many repeat customers because our fleet is well-maintained and equipped to handle the varied Australian terrain. Go With The Gecko vehicles will keep your cargo safe and sound, all for prices that are unbeatable.
Looking for Time and Cost Efficiency? We Have It.
Our standard ute is easy to load and drive while being the cheapest relocation option you will find. We have an easy hire process that is quick and gets you on the road fast; and you only pay for the time you use. 
We've specifically designed all of this to save you both time and money. We understand the value of this because you are likely facing a stressful task, so our team works to make it less so. This is why we offer a range of pick-up and drop-off locations to allow you to work as efficiently as possible. 
Need a Reliable Vehicle For Your Move? Speak to Go With The Gecko Today
One of our utes can be yours via our easy online hiring system or by picking up the phone and speaking to our staff. They have all the answers so ask whatever question you would like! The team can even help you with a quick quote.  
You can speak to the knowledgeable staff at Go With The Gecko by calling 1300 826 883; about the hiring of one of our utes, vans or trucks. Explain your situation and we'll find the best and cheapest option for you. A DIY move that puts you in control has never been easier, chat to us today about crossing your next move off your to-do list!
Ute : Features & Rate Card
The Hilux Utility is designed for tough assignments and is ideal for both domestic and commercial loads. Now in Automatic, they are easier to drive than ever. The wide tray allows ease of loading bulky items such as double bed frames and ensembles, mattresses, fridges and many others. Call us today for all your van hire & ute hire needs on 1300 826 883.
Features
Convenient Service Station locations
Caged Cargo Area
Short & Long term hire packages
Automatic for every driving
Vehicle DIMENSIONS
Overall Length: 4.98m
Overall Height: 2m
Overall Width: 1.75m
Cargo Bay Length: 2.8m
Cargo Bay Height: 0.9m
Cargo Bay Capacity: 4.4m3
Note: Dimension are approximate & may vary by model
Did you know?
Go With The Gecko has a simple and fair pricing structure with consistent pricing, allowing for better planning and budgeting of your vehicle rental expenses.
Go With The Gecko vehicles have advanced lock and unlock technology to access the vehicle from your smart phone.  This means we can get more vehicles in the locations where you need them.
Our optional Excess Reduction Cover (ERC) reduces your excess liability to just $1000 (Driver age 23 – 75 years). Renting from Go With The Gecko ensures you are better protected.
| Hire Period | Rate Charge per Day | KMs Charge |
| --- | --- | --- |
| Monday - Thursday . | $55 | 100KM free then $0.35 per km |
| Friday - Sunday | $82 | 100 KM free then $0.35 per km |
Price include GST, Standard Insurance and Kilometer Allowances for Monday to Thursday local hires.
Long-term ute rentals!
Need to rent a ute for long-term use around Brisbane? Speak to our reservations team today for a market-leading rate, whether you need to rent your vehicle for three months or three years.

Additional Hire Charges & Conditions Of Hire
Tolls – To keep hire costs as low as possible for our customer, we don't include Toll cover in the hire agreement.  Day Passes to cover the duration of your travel can be purchased from the appropriate toll provider, or you can use your own toll account.  If toll roads and/or bridges are used during the rental period, and you have not purchased a day pass or used your own toll account, the hirer will be charged each toll fee plus an administrative fee of $33 to cover the cost of administrating the toll payment.
Deposit – all hires need to accepted a pre-authorised deposit on a credit or debit card credit account only  prior to the commencement of hire. A Standard Deposit on a local hire, longer term hires, interstate or overseas license is between $200 – $400.  Deposit releases can take up to 10 working days to process, due to the time take for the relevant traffic authorities to forward any tolls charges, fines or traffic infringements.  Any additional charges which have been applied to your hire account will be charged to your account prior to the release of your deposit.
Photos – we require pre-hire and post-hire photos to be taken and submitted to us to establish the condition of the hire vehicle at collection and drop off.  We do this to offer you the added piece of mind and to protect you against wrongful claims of damage.  We require a 4 x photos of each side of the vehicle, plus a photo of both the odometer reading and fuel gauge (at return).  If you find this a little daunting, don't worry we are here to help.  Simply give us a call and we will talk you through exactly what we need.
Drivers – all drivers must be between 23 and 75 years of age and hold a full Australian manual/auto driver's license.  'Provisional P' plate licence holders are accepted and in many cases we are able to accept International drivers licences – but additional conditions and charges do apply.
Payment of rental charges – estimated rental charges are to be paid on the commencement of hire. If a hirer wishes to extend their hire period, they must contact the place of hire and obtain prior approval to ensure the vehicle is not otherwise booked. The extended period must be paid in advance in order to comply with our terms and conditions of hire and for continued insurance cover.
Fuel – To avoid further costs being applied to your account, it is important that all hires are returned with a full tank of fuel.  The nominated fuel type can be found on the hire agreement, windscreen sticker or on the inside of the fuel cap.  If the hire is not returned fully fuelled, the hirer will be charged the cost of replacement fuel plus an administration fee of $55 to cover the cost and labour to refuel.
Additional drivers – our rates are inclusive of one driver. If there will be additional drivers, they must be noted on the hire agreement and a charge of $10 per additional driver per day applies. Should a person other than the noted drivers drive our vehicle, they will not be covered under any of our nominated insurance products.
Insurance – Standard Insurance Cover is included in most hire rates. Standard Insurance Cover reduces Hirers liability from the full value of the vehicle to a nominated excess of $7,500 subject to the terms and conditions of the standard insurance product. Global insurance coverage's are always subject to change. Please verify at time of rental.
Excess Reduction Cover – the standard commercial vehicle excess of $7,500 may be reduced by paying a waiver fee of $22 per day for local hire and $100 per day for interstate hire.  This will reduce the excess payable to $1000 in the event you need to make an insurance claim.
Payment of Insurance Excess – applies in the event of any damage to our vehicle and/or any accident/incident our vehicle may have been involved in whilst on hire, regardless of fault.  It is payable immediately and prior to any claim being accepted or processed.
Vehicle condition – all vehicles must be returned in a clean and presentable condition. If the vehicle is returned dirty and/or there is cigarette or unpleasant odours in the cabin, or rubbish left in the cabin or cargo areas (outside of fair wear and tear); a cleaning fee will be charged.
Convenient Hire Locations Across Australia or We Can Deliver To You!*