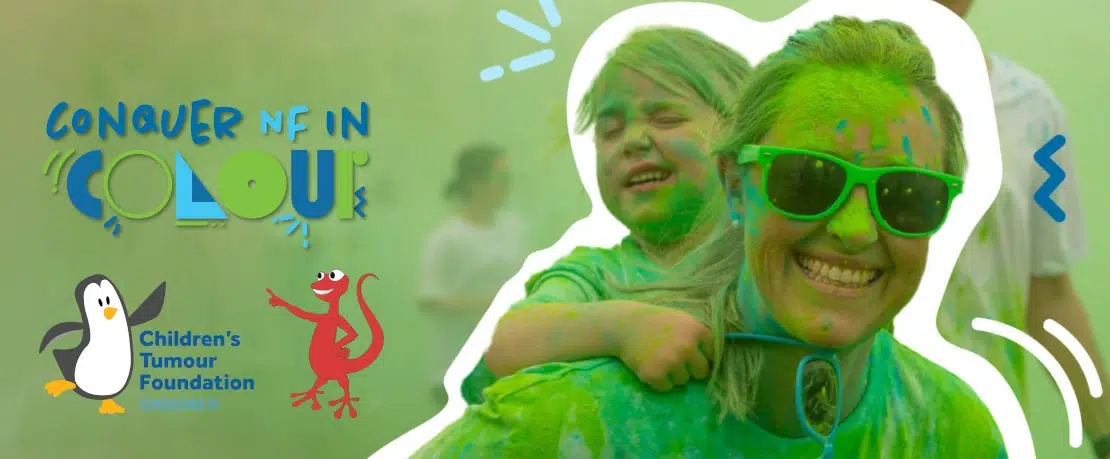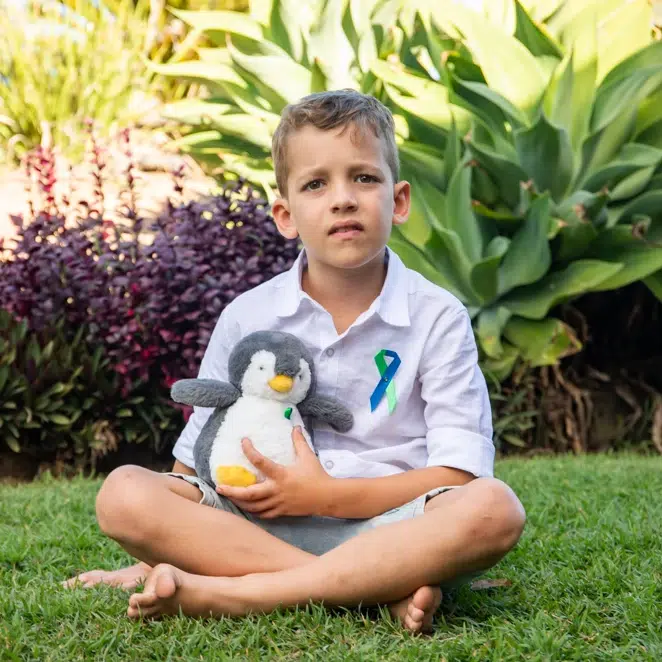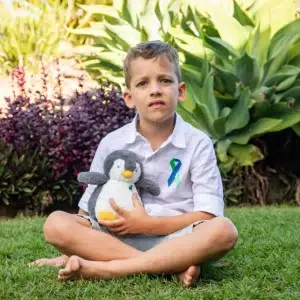 In a world that often races by all too quickly, there's something extraordinary about pausing to try and make a difference.
At Go With The Gecko, this sentiment resonates within our core values, which we demonstrate by helping local charities and initiatives like Adventure Out, local football teams and Selina Win Pe's Will Of Courage; that aim to help make the lives of those around us better and rewarding.
As Australia's premier vehicle hire company, we take pride in not only providing top-notch transportation solutions to help you move more for less, but also in embracing our responsibility to give back to the community.
This year, we're excited to announce a new partnership with the Children's Tumour Foundation to support their annual Conquer NF in Colour Fun Run. Our sponsorship extending far beyond the provision of a special van; it symbolized our commitment to spreading hope, joy, and solidarity to those affected by neurofibromatosis (NF).
The Children's Tumour Foundation, Australia's only dedicated support organisation for people living with NF, helps families navigate the intricate challenges posed by this complex condition that causes tumours to develop on nerves throughout the body. With their tireless efforts to raise awareness, offer unwavering support, and fund ground-breaking research, the foundation stands as a steadfast ally for individuals and families dealing with NF.
At the heart of their initiatives is the annual Conquer NF in Colour Fun Run – an event that mirrors the ethos of the charity in unity, determination, and a shared vision for a brighter future.
Donate To GWTG's Colour Run Team

A Developing Partnership
When the Children's Tumour Foundation approached us to be part of their Conquer NF in Colour Fun Run, we recognized a unique opportunity to play a meaningful role beyond the realms of just business.
We know that hosting a Colour Fun Run is no ordinary event; it's a spectacle that requires detailed and heavy orchestration. From participants and volunteers to essential event materials, managing the logistics of an event of this magnitude is no small feat. Our large van will seamlessly become an integral piece of this puzzle, alleviating the burden of transportation, and ensuring that event materials reached their destinations with efficiency and care.
Featuring generous space, secure storage compartments, and impeccable handling capabilities, our large van will become a dependable partner in executing the event's intricate logistics, allowing the Children's Tumour Foundation team to focus their energy on creating an unforgettable experience for participants while spreading vital awareness about NF.
Have you ever thought about joining a Colour Fun Run? Now would be an excellent time to jump on board and join this worthwhile and special initiative. Participants of all ages and fitness levels are welcome, where young children to casual joggers and seasoned athletes come together, to run over their preferred distance of either 2km, 4km, or 10km. Decked out in vibrant colours, live music, a contagious positive atmosphere, exciting giveaways, and much more, it is a special opportunity to have some fun, while positively contributing to your community.
Participation in the Conquer NF in Colour Fun Run goes beyond mere fundraising; it's about making an indelible impact on the lives of people with NF and their families. By joining hands with the foundation, participants become advocates for awareness, chipping away at the walls of misunderstanding surrounding NF.
Whether you're striving to build special cherished memories with your family, provide backing to a beloved NF hero, or simply aiming for a weekend of exhilaration with friends, The Conquer NF community extends a warm welcome to participants across all age groups and skill levels. Their commitment to inclusivity ensures that everyone can partake in this spirited event, contributing to an experience that is not just enjoyable, but unifying.
To learn more about the event, and how you can participate in it, click on the Conquer NF in Colour link.
An Ongoing Commitment
Our partnership with the Children's Tumour Foundation marks the next stage in our continued commitment to helping support our local communities. Beyond providing some helping wheels on the road, it embodies our unwavering commitment to stand with those who fight for brighter tomorrows. As the colours of the event fade into memory, the echoes of our partnership continue to reverberate in our hearts.
At Go With The Gecko, we remain dedicated to supporting impactful causes, to contributing beyond the ordinary, and to fostering a future filled with hope and possibility. Our partnership with the Children's Tumour Foundation isn't just a one-time collaboration; it's a commitment to weaving positive change into the fabric of our communities, one partnership at a time.
This partnership was not merely about just a van; it was about our shared values and aspirations and standing shoulder to shoulder with an organization dedicated to creating a positive impact, and it was about us using our resources to help uplift the NF community.
The Children's Tumour Foundation's Conquer NF in Colour Fun Run is a canvas of hope, painted with the brushstrokes of unity and resilience. Through our partnership, Go With The Gecko amplified this canvas, adding vibrant hues and inspiring messages that will linger long after the event is over. The special van we provided wasn't just a vehicle; it was a symbol of empowerment, a conduit of awareness, and a testament to the beauty of collaboration.
As we drive forward, the legacy of this partnership remains a guiding light, urging us to seek out opportunities to make a difference.
We are grateful for the chance to be a part of the Children's Tumour Foundation's journey, and we look forward to the myriad possibilities that lie ahead – possibilities to turn roads into stories, and stories into remarkable changes that touch lives and create ripples of hope.