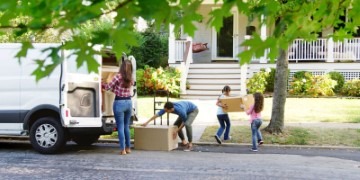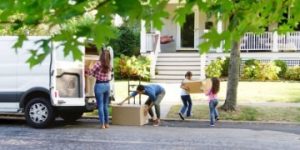 For van hire Adelaide to Melbourne, Go With The Gecko not only offers the best service, but the cheapest price. We've spent over 20 years in the moving industry, and it's safe to say we've figured out the best way to do it!
We operate across Australia, offering affordable van for hire with fully enclosed and lockable vehicles for total security when driving on the road from Adelaide to Melbourne.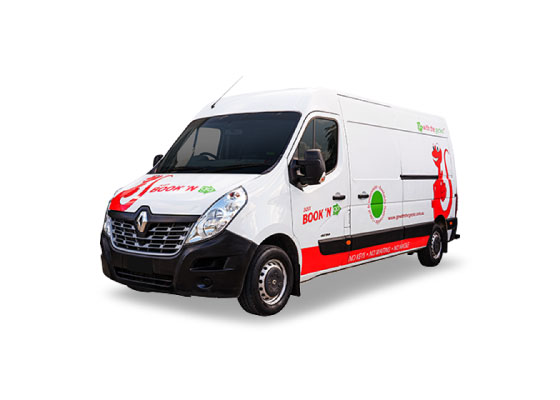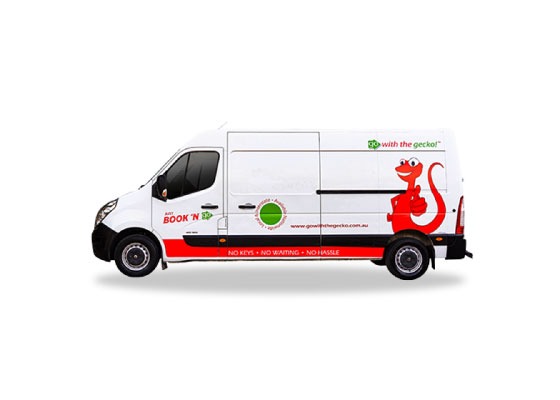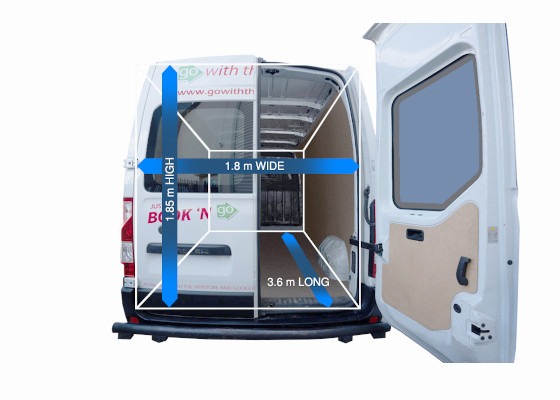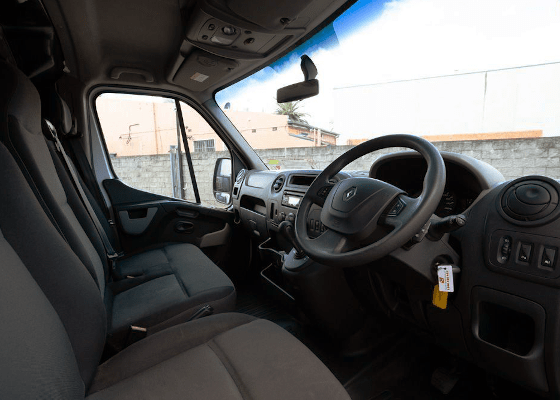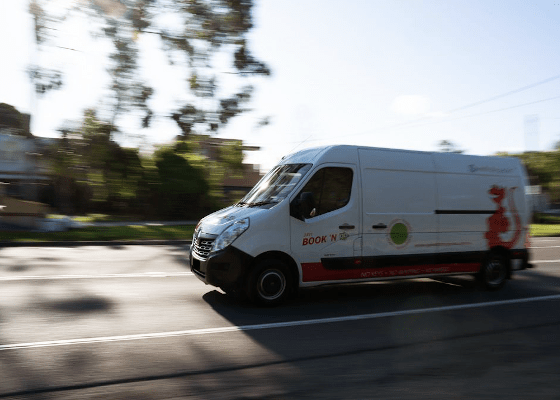 Large Van
Renault Master 2T Automatic or Similar
Cargo Space
3.6m (L) x 1.8m (W) x 1.85m (H)12m31300kg
Hire a 1.5T or 2T Van Monday to Thursday from just $99 a day* with standard insurance & 100 KM included. Large cargo area to move those larger items.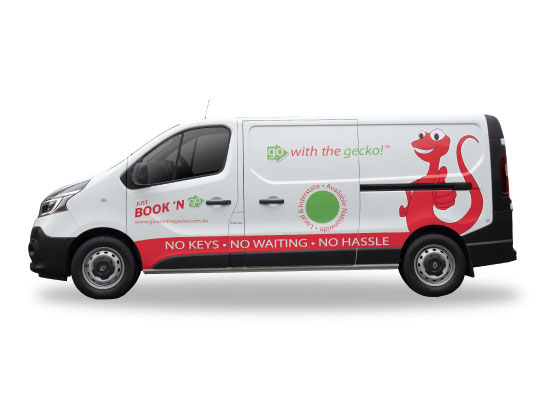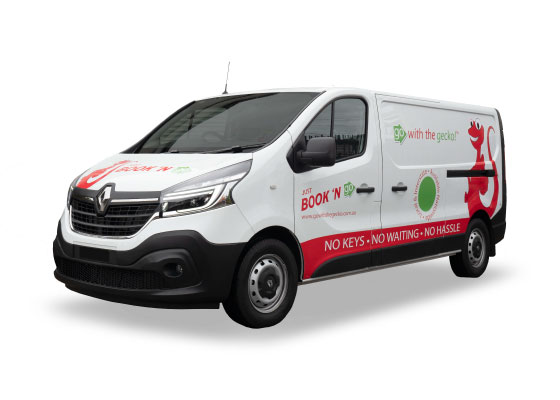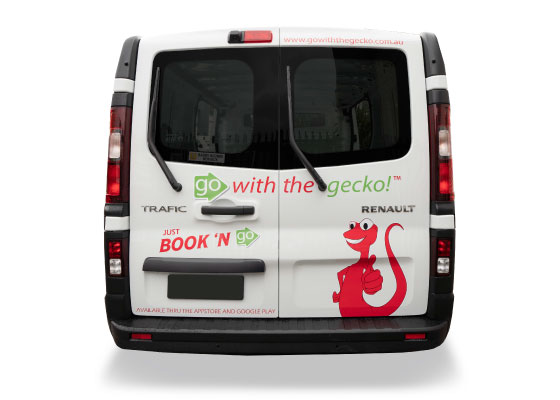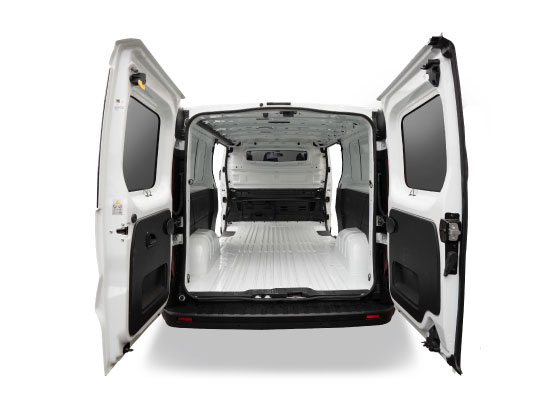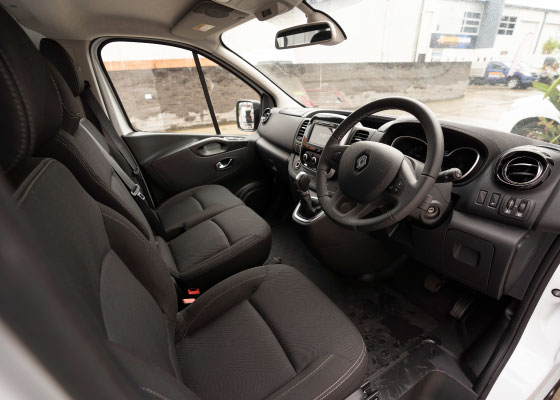 Medium Van
Medium Van Toyota Hi-Ace Van or Similar
Cargo Space
2.8m (L) x 1.5m (W) x 1.5m (H)6.3m31000kg
Hire a 1T Van Monday to Thursday from just $65 a day* with standard insurance & 100 KM of travel included.  Great for those short moves of smaller items around town.
Click on the vehicle above for more information
Moving The Easy Way
To ensure things are extremely convenient for you, we offer various service station locations for picking-up and dropping-off, with hiring times from as little as 2-hour to 2-week blocks. Why? Because we want to offer you the best service possible that fits your needs and we do!
To prove this, you'll love our interstate one-way van hire system;
We can arrange to bring the vehicle directly to you pre-move
Flexible one-way options to leave the vehicle in Melbourne once you arrive
Getting yourself and your items from Adelaide to Melbourne has never been more cost-effective, or simple. All you have to worry about is packing your things up in the city of churches, then arriving safely to the unpredictable weather of Melbourne!
Go With The Gecko prices start from only $65 per day* for a 1-tonne van hire Melbourne to Adelaide.
Everyone Loves To Go With The Gecko
The benefits of using Go With The Gecko include;
One-way or two-way van hire regardless of where you are in Australia, or where you need to go
Vehicle delivery for interstate hire
Easy-to-drive vehicles that only require a standard car licence
Short or long-term hiring packages, flexible to meet your schedule
Minimal overheads courtesy of our streamlined booking process
A complete package, no hidden costs for premium services
We guarantee comfortable, simple transactions that suit your budget and make moving easy
Australian Owned And Operated
Go With The Gecko is a proud, family-owned, Australian business that has been in operation for over 20 years. We understand the needs of Australians and its vast terrain, and our vehicles are well-equipped to handle anything the road throws at them while keeping you and your possessions safe.
Cost-Effective Relocations
No matter how heavy or awkward your load is, our vehicles can transport it safely and securely. Our standard 2-tonne Van can be easily operated with a standard car licence, and it is easily the cheapest relocation option you will find. We reject the idea that interstate moves need to be expensive, time consuming or stressful.
The Simple Process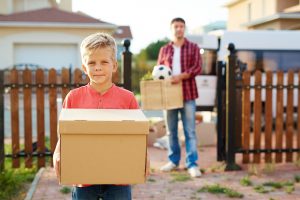 We've specifically designed our pick-up and drop-off locations to be at a range of convenient locations so that you don't have to worry about returning your hire vehicle after a long exhausting interstate trip. Go With The Gecko operate to keep hiring a vehicle as stress-free as possible. Our flexible rental packages are further proof of this. We recognise how challenging the move from Adelaide to Melbourne can be, and we work to make it less so.
Say Hello To Our Team
Our staff are friendly, knowledgeable and committed to helping you with service that is second to none. We are more than happy to answer any questions you may have to make your move as straightforward as possible. Our many years of experience are at your disposal so feel free to call us anytime, for discussing any upcoming move ideas you may have.
Get On The Go With The Gecko
Go With The Gecko is the easy choice to ensure your Adelaide to Melbourne move
is as cost-effective and straightforward as possible. Give us a call today at 1300 826 883 and let our friendly, knowledgeable staff make your move a more pleasant experience.
Convenient Hire Locations Across Australia or We Can Deliver To You!*