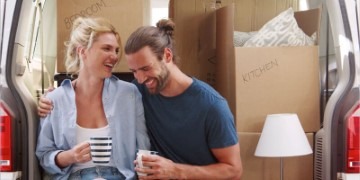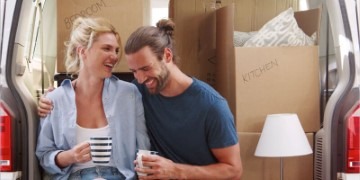 At Go With The Gecko, we specialise in One Way van hires that other rental providers cannot provide.
Our 2 tonne vans drive like a car, making that long road trip to your new home easier and more cost effective.  Turn on the stereo, turn up the air-conditioning and enjoy a smooth relocation to your new adventure.  There is always much to think about and organise when your planning that big move interstate or cross-country.  One thing you don't need to worry about is the process of moving your valuable possessions, such as furniture, appliances, tools, clothing etc.  With our One Way van rental in Sydney, you can move all this and more for much less than you might expect.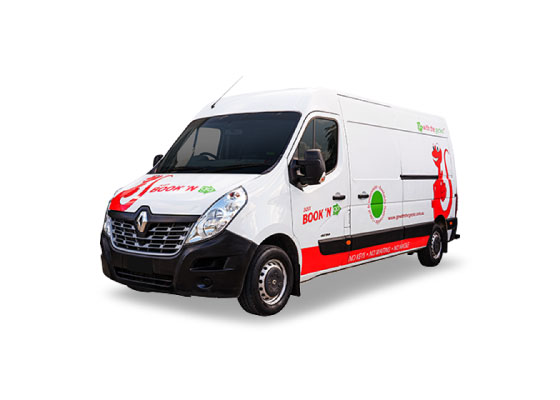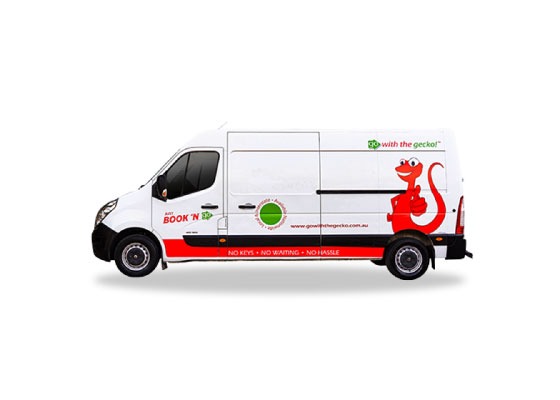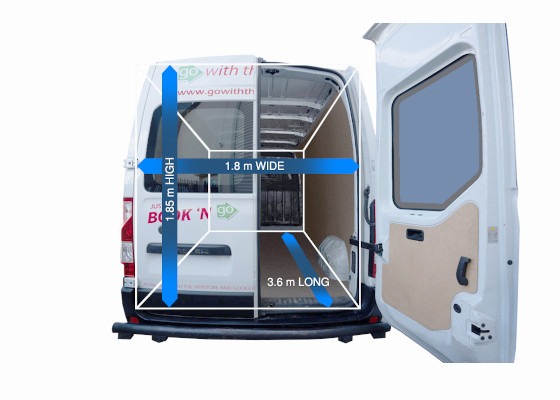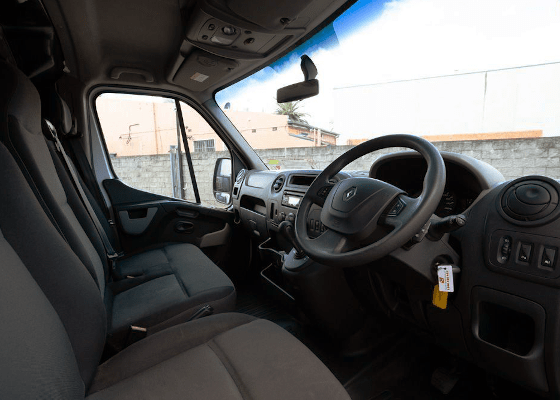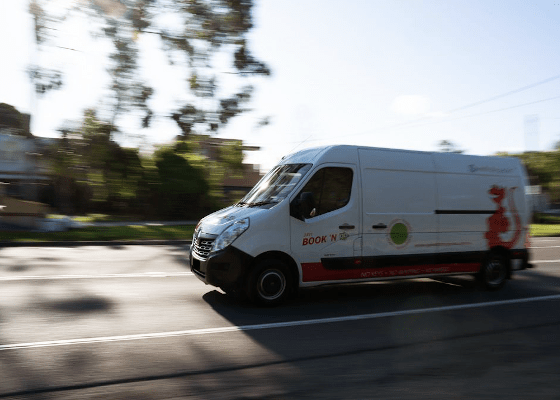 Large Van
Renault Master 2T Automatic or Similar
Cargo Space
3.6m (L) x 1.8m (W) x 1.85m (H)12m31300kg
Hire a 1.5T or 2T Van Monday to Thursday from just $99 a day* with standard insurance & 100 KM included. Large cargo area to move those larger items.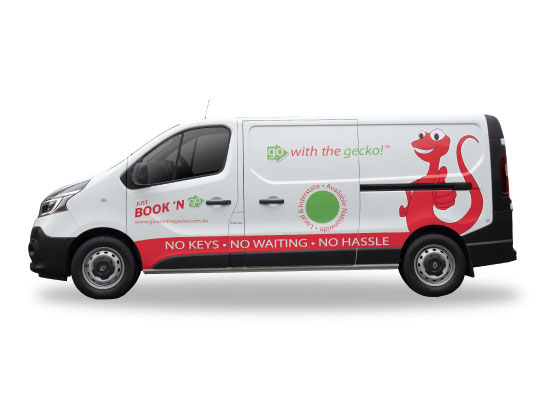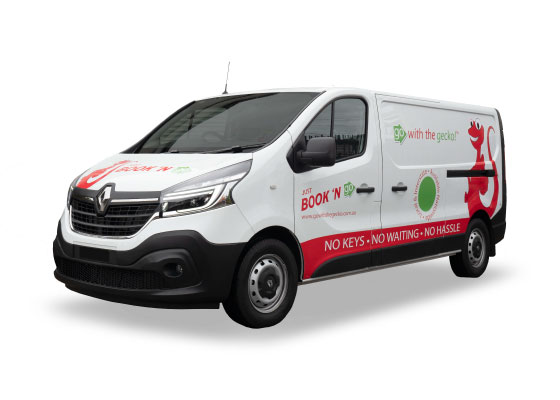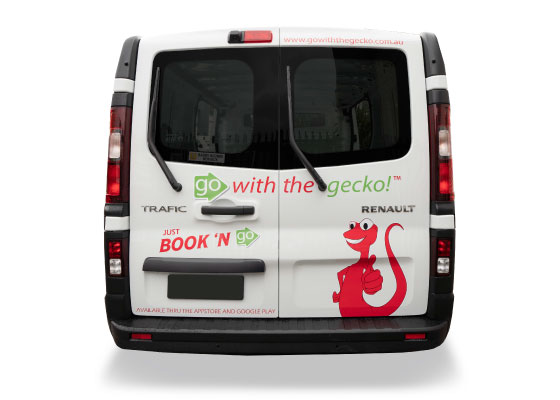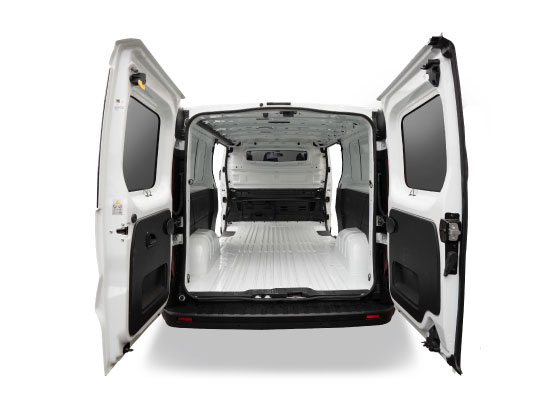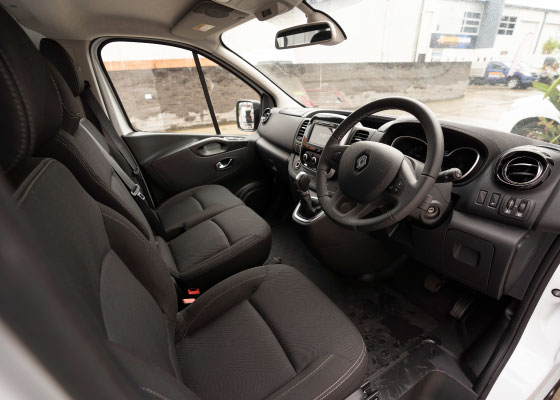 Medium Van
Medium Van Toyota Hi-Ace Van or Similar
Cargo Space
2.8m (L) x 1.5m (W) x 1.5m (H)6.3m31000kg
Hire a 1T Van Monday to Thursday from just $65 a day* with standard insurance & 100 KM of travel included.  Great for those short moves of smaller items around town.
Click on the vehicle above for more information
Check out the cost of a professional removal company to move your goods interstate!  Then take a breath and call Go With The Gecko – the experts in one way van rental.
Our unique van hire program lets you transport your cargo to your new destination and leave the vehicle at an alternative pre-designated drop off point, allowing you the benefit of a one way hire.  No need to return the vehicle to its original hire location.
Go With The Gecko have one way van hire options from Melbourne, Sydney, Brisbane, Perth, Adelaide, Canberra, Newcastle and many other locations across this great land.  Its why more people are choosing to 'Go with the Gecko!'  Move More for Less with Go With The Gecko One Way Van Hire service.
Call NOW or Book online, it only takes a few minutes to book your interstate one-way hire.  We're ready and waiting to make your one way van hire the perfect experience.
It really is that simple to rent a van from Go With The Gecko.  Fast, Simple and Hassle Free Van rental from Go With The Gecko. Gets you into a van at a fraction of the cost of alternative options.  Take control of your next interstate move and Go With The Gecko.
One-Way Hire in 3 easy steps:
Choose your hire destination
Decide when you need your one way van hire
Contact Go With The Gecko at 1800 826 883
Our Van Hires
Our One Way Hire Vans range from 1.5 & 2.0 tonne and come with tow bars & spacious cargo areas, suitable if you need to move most large loads yourself.  The cargo area is completely secured and lockable and have tie downs to secure your precious cargo. Our set price package include:
Travel Time
Kilometre Allowances
Insurance
Other One Way Van Hire costs such as vehicle bond, Toll charges and administrative fee's may apply, so call today to get your best value quote.  We won't be beaten on any 'Like for Like' One-Way Van Hire – so don't delay, contact Go With The Gecko, and get a tailored quote for your big move.
Roadside Assistance cover for the duration of your rental, can also be included for added piece of mind.
One Way Hire options between these main cities:
Call anytime between 7am to 7pm, 7 days a week or use our 'Live Chat' service to book your hire.  Our team specialise in delivering the best levels of service and will have a quote to you within minutes.  Got a question, why not try our live chat for an instant response.
Perth
Adelaide
Melbourne
Sydney
Newcastle
Canberra
Cairns
Townsville
Kalgoorlie
Dubbo
Wagga Wagga
Katherine
Brisbane
Gold Coast
Convenient Hire Locations Across Australia or We Can Deliver To You!*