The Fantastic Five Philosophies
Make your next Go With The Gecko vehicle hire the smoothest one yet, by following
our five fantastic philosophies for a more comfortable and enjoyable hire experience.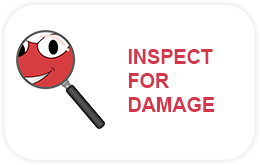 Take photos in our handy Book 'N Go app during the vehicle unlock process to record the vehicle condition before your hire starts.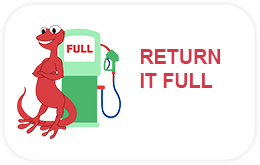 Don't get dinged with additional refuelling charges, make that quick easy pitstop before returning the vehicle to your original hire location and top the vehicle up instead.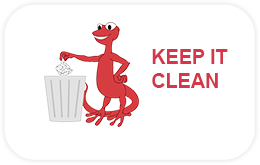 Be a tosser! Take your garbage with you and toss it in a nearby bin to keep your Go With The Gecko vehicle looking fresh and clean.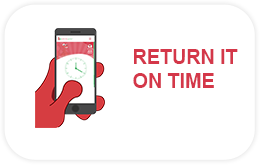 Call us if you need to extend your hire time, or otherwise another booking might be arranged to follow your booking forcing you to keep to your original schedule.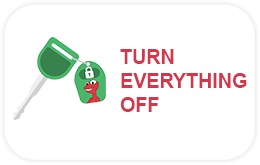 Leaving lights on can drain the battery and delay our hires. Take a second to ensure that everything is shut down before locking up.
What is Excess Reduction Cover?
Because not every accident, collision or damage is your fault, we always recommend you consider protecting yourself against having to pay the full excess in event you need to make a claim against our insurance product.
If there is damage, theft of the vehicle or Third Party Loss, collision or single vehicle accident or theft and you make a claim using our Insurance product, you must pay the Accident Damage Excess (ADE) of $7,500 stated in your agreement.
Your Accident Damage Excess liability can be reduced to just $1,000 if you purchase Excess Reduction Cover (ERC), our Premium Insurance Cover Product at $22 per day or part thereof for local hires or $100 per day for Interstate Hires, at the time of booking. 
This product cannot be purchased once the hire has commenced so for this small additional fee, you can have added protection and piece of mind.
In the event you make an insurance claim, the ADE is payable upfront withing 7 days, and before any claim can be accepted or processed.
Conditions and exclusions do apply, so please read the full terms and conditions of your rental agreement for full product disclosure and any exclusions that apply to the insurance product and conditions of hire.