Your Premier Choice for Van Hire Sydney to Melbourne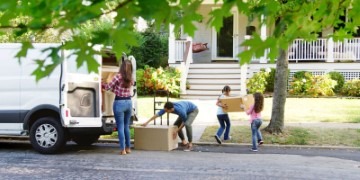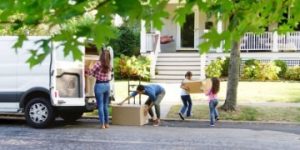 Moving from Sydney to Melbourne and wanting to save some money? Have you looked into professional removalists and got a shock at the price? Fortunately, there's a simpler option: choose Go With The Gecko for easy, cost-efficient one way van hire Sydney to Melbourne and save cash when you move your items yourself.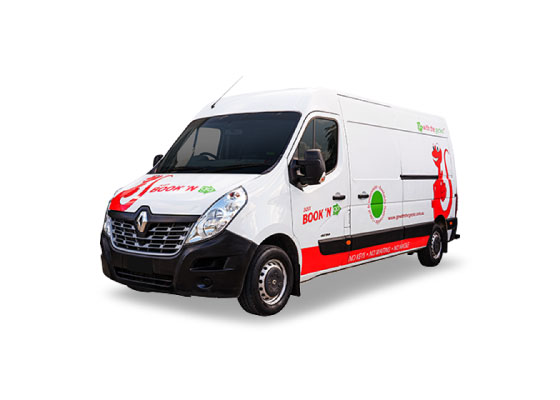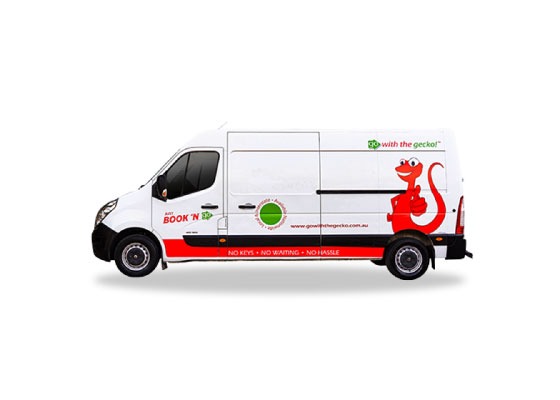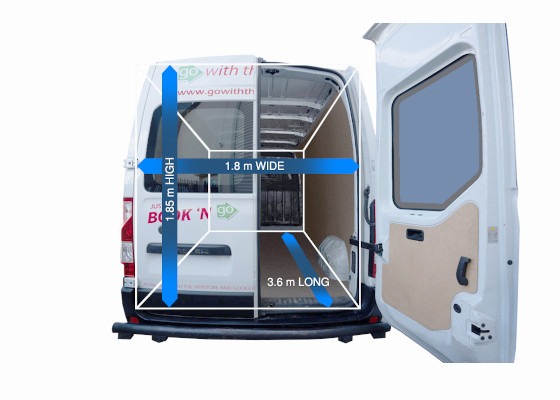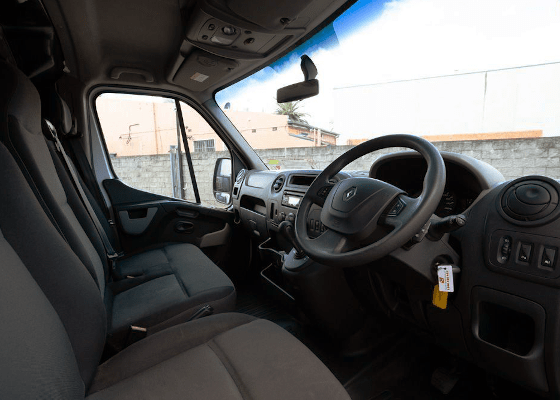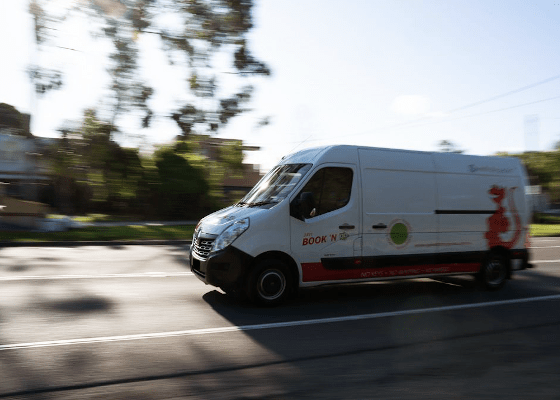 Large Van
Renault Master 2T Automatic or Similar
Cargo Space
3.6m (L) x 1.8m (W) x 1.85m (H)12m31300kg
Hire a 1.5T or 2T Van Monday to Thursday from just $99 a day* with standard insurance & 100 KM included. Large cargo area to move those larger items.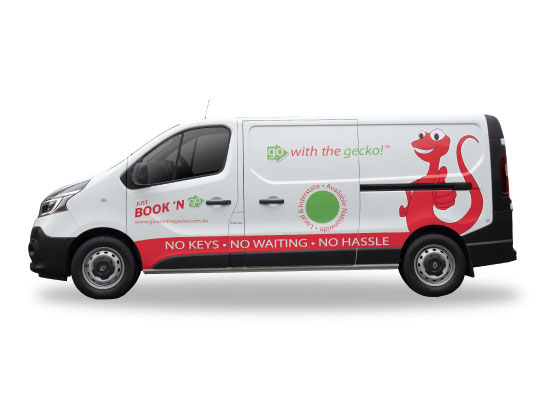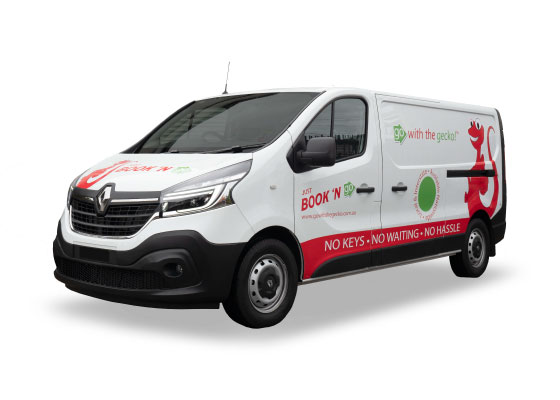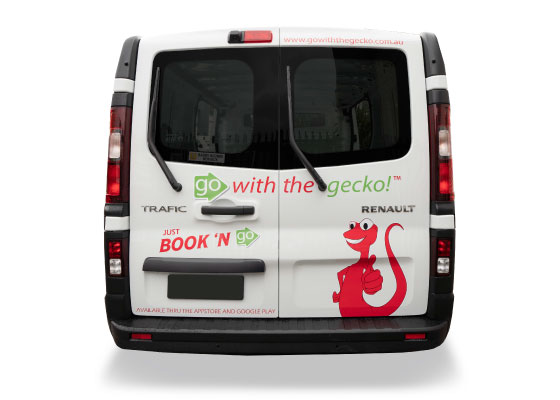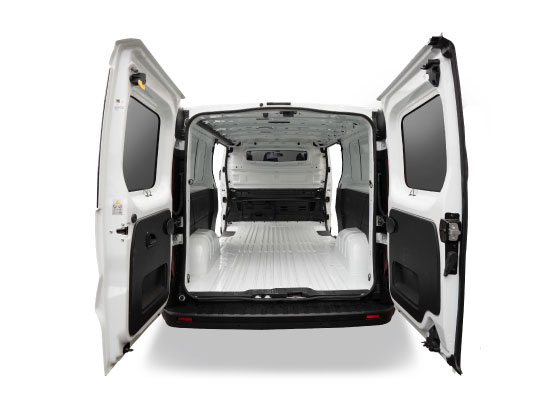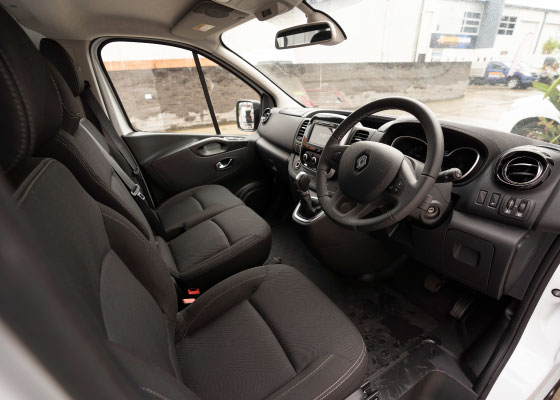 Medium Van
Medium Van Toyota Hi-Ace Van or Similar
Cargo Space
2.8m (L) x 1.5m (W) x 1.5m (H)6.3m31000kg
Hire a 1T Van Monday to Thursday from just $65 a day* with standard insurance & 100 KM of travel included.  Great for those short moves of smaller items around town.
Click on the vehicle above for more information
A family business, Go With The Gecko is proudly Australian-owned and operated over the past twenty years, and we've supported local Australian communities and provided jobs for countless Aussies. We believe in quality without the cost and put our experience to good use by helping Aussies move whenever and wherever they need to go.
Go With The Gecko is dedicated to providing our customers with:
An easier move by offering professional, well-maintained equipment and high-quality services;
Financial peace of mind through convenient, cost-efficient packages and processes that let you save money; and
Helpful, friendly service that lets our vast experience benefit you, regardless of when you call or what your move looks like—we guarantee superlative service that is second to none.
The option of adding skilled labour to your hiring package to let us help you simplify and speed up your move.
Our van rental from Sydney to Melbourne makes moving interstate easy. But why should you pick Go With The Gecko? Because, unlike other companies, we offer:
The flexibility of one-way van hire for interstate travel;
Delivery of your vehicle to get you underway easier for interstate van hire;
Great value for money and competitive pricing;
Easy-to-drive, modern vehicles that can be driven on a standard car licence;
Hiring packages that can adapt to meet your needs—whether it's for a few hours or a couple of weeks;
Minimal overheads and a streamlined system;
Quality experience and the provision of everything you require without having to pay for premium service; and
No-frills, comfortable hire with an easy-to-work-with trustworthy company that is committed to providing great value for money.
Our Vans – Making Your Move Easier!
At Go With The Gecko, we believe in professional, high-quality vans that make your move simple, easy, and efficient. We offer a modern fleet of Renault Master Vans in 1, 1.5, and 2 tonne options, all of which are under five years old and regularly maintained to a high standard, keeping you and your belongings safe. Every van comes standard with:
Air-conditioning;
Bluetooth stereo;
Seating for up to 3 passengers;
Full secured cargo bay with remote locking;
Numerous convenient tie-down points in the cargo bay to ensure cargo is safely secured during your journey; and
Convenient short-term and long-term hire options.
Van Hire Sydney to Melbourne – Easy and Stress-Free
Everyone feels that moving is tough and expensive—but at Go With The Gecko, we're dedicated to making your interstate move as easy as it can be. When you call Go With The Gecko to figure out your van hire Sydney to Melbourne one way or two way, our experienced staff will ensure you receive helpful, knowledgeable advice about how best to handle your move and what vehicle will suit your needs.
All of our vehicles are designed to make moving your belongings as safe and easy as it can be, especially when handling heavy, awkward loads. Standard features like air conditioning, Bluetooth stereo, and plenty of passenger space, mean you travel in comfort. Moving and interstate van hire doesn't have to be painful or challenging when you're working with Go With The Gecko.
Convenience without the Cost for your Sydney to Melbourne Van Hire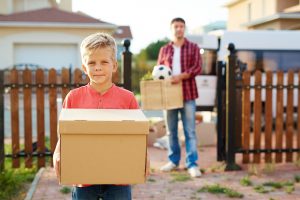 Self-moves provide an incredible opportunity for making moving cheaper— by keeping your costs down. And while they may seem intimidating, self-moves don't have to be scary.
Our 2.0 tonne Renault Master vans are specially designed for moving large loads on long, interstate journeys. All our interstate van hire packages, including van hire Melbourne to Sydney work on kilometre loading—so you know exactly how much your hire will be, before you start!
We have a wide number of convenient locations across Australia that give you added options for vehicle pick up and drop off to make your move even easier. Our packages are flexible, and we're committed to providing you with the options that provides you convenience without the hefty price tag, so you can move more for less.
Go With The Gecko are specialists when it comes to one-way van hire Sydney to Melbourne, no one does it better.
Call Go With The Gecko Today
On a tight budget, but you need to move interstate? Looking to relocate from Sydney to Melbourne and wanting to handle your own move? If you're hoping to avoid the expense of paying removalists, and want to self-move from Sydney to Melbourne, Go With The Gecko has the answer! Our high-quality, one way van hire from Melbourne to Sydney is your convenient, cost-effective solution to a simpler interstate move.
Contact us today at our Australian Contact Centre on 1300 826 883 or email us for high-quality advice and quick efficient service
Convenient Hire Locations Across Australia or We Can Deliver To You!*