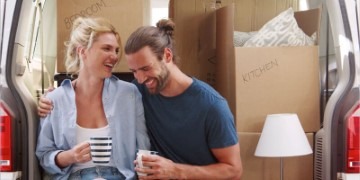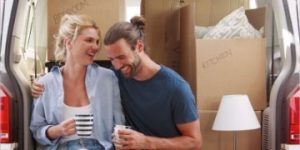 Go With The Gecko offers one way truck hire Sydney to Brisbane in an effort to reduce the stress and cost that moving interstate can often create. Our affordable truck hire includes vehicles that are fully enclosed and lockable so that you and your possessions arrive safely in Brisbane without any fuss.
Safety isn't all that you get with Go With The Gecko, we also offer the cheapest and easiest process for hiring and moving your items around.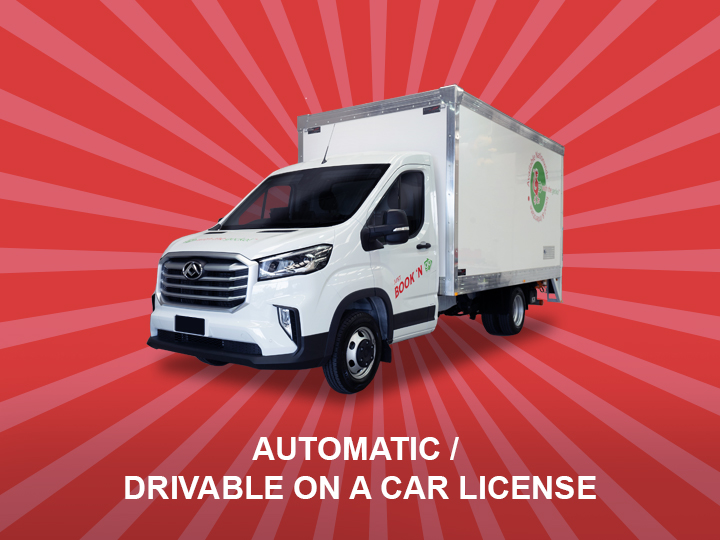 Interstate Truck
Automatic Truck With 500kg Hydraulic Lift
Cargo Space**
4.1m (L) x 2.2m (W) x 2.1m (H)19m3
Hire a 4.5T Light Truck at affordable rates, with standard insurance & 100 KM of travel included. Great size for House moves.

Secure payload
Transport your valuables in safety with our lockable and 'weather proof' trucks

Modern fleet & easy to drive
Large cargo area & hydraulic lifts to move even the largest items

Interstate & One Way Hires
Available across all major cities to help with that interstate move

Drive on a Car Licence
All our Trucks can be driven on a standard car licence.

Passengers
Our Trucks can fit the Driver and passengers in comfort.
**Disclaimer: The vehicles and information featured here should be used as a guide only. Vehicles, features and dimensions may vary from location to location. Vehicles are subject to availability and may not be available at all locations. Please check at the time of booking.
Our Simple One Way Truck Hire Sydney to Brisbane
First, we offer convenient service station locations make dropping-off or picking up our vehicles a simple quick process. Or if you can't get to one of them, we can also deliver your hire truck directly to you. And finally, we cater for any time frame, with interstate hires available from as little as 1 day to 2-weeks.
Truck hire Brisbane to Sydney has never been easier thanks to our one-way moving truck hire system, the most cost-effective option to move interstate. Imagine arriving at your new destination and not having to worry about returning your hire vehicle? That is the experience that Go With The Gecko can offer!
The most affordable rates in the industry for our hire trucks, they can be available at your disposal in no time so you can pack it and go as soon as you need to!
Reasons Why People Go With The Gecko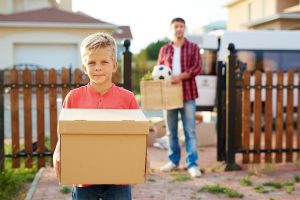 There are many benefits that you will realize by hiring one of our cost-efficient priced trucks, including;
State lines don't matter, our one-way or two-way hiring systems cover the entire country
We'll happily deliver a vehicle for all interstate hires directly to you!
Our low prices makes us the cheapest way to move
Our easy to drive vehicles only require a standard car license to operate
We work to your schedule with short or long-term truck hire in Brisbane packages
We keep costs down with minimal overheads thanks to our streamlined process
One complete package, with no hidden costs for premium services
Our goal is to keep things simple for everyone involved so that you can have a stress-free moving experience
Australian Owned and Operated
Go With The Gecko is a proud Australian owned and operated family business. We have been moving people from Sydney to Brisbane for over 20 years!
This means our products and services have been custom-designed to make moving items as easy as possible. If you have any questions, our Australian-based contact center is a simple phone call away, and they know everything there is to know about moving. If you are feeling a little overwhelmed, give them a call and they will offer you the most efficient and cost-effective solution available. We'll stick to your budget and reduce your stress!
DIY the Australian Way
There is a reason why people often opt for the move it yourself solution. It's often more cost-effective and you have the added bonus of control over how your possessions are handled, packed and transported.
Our trucks can safely transport loads of various sizes, all of which can be legally operated with just a standard car license. We regularly maintain and service our vehicles, so you can trust in their ability to get you from Sydney to Brisbane or back again in comfort.
Give Go With The Gecko A Call Today
If you are considering a one way truck hire Sydney to Brisbane, Go With The Gecko has the options for you to consider.
With over twenty years' experience, we've seen every moving situation possible, so call us today on 1300 826 883 and let us help you make your next move simpler and more convenient! We are happy to answer any questions that you may have for planning your next move, so call us and use our experience to your advantage today.
Convenient Hire Locations Across Australia or We Can Deliver To You!*