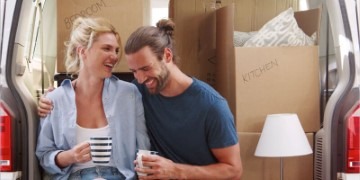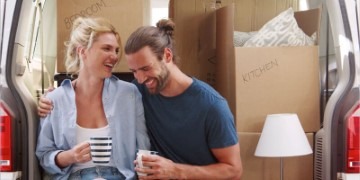 The finest van hire Central Coast has to offer can be found with Go With The Gecko. We have a range of van and ute options that will cover any moving situation, large or small, that you may have. And our knowledgeable and experienced staff are ready to provide you with the most cost-effective solution for your next move. With over twenty years experience, there is no situation we haven't seen before.
Go With The Gecko offers Australia wide service that aims to reduce the stress and cost that moving around the country can often create. Our affordable van hire across the Central Coast region, supplies vehicles which are fully enclosed and lockable meaning your belongings are safe and secure for either a short or long-haul journey.
The Easiest Van Hire in the Central Coast
We have specifically chosen a number of convenient service station locations across the Central Coast and Australia so that picking-up and dropping-off of our vehicles is a simple process. We don't want you to worry about the hassle of returning your hire after you have just completed your move. We also cater for any time frame with local hires available from as little as 2-hours to 2-weeks.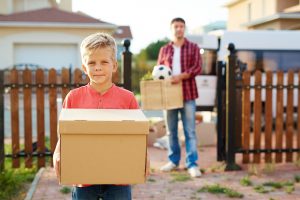 Interstate hires have also never been easier thanks to our one-way van hire system. This is the most cost-effective van rental Central Coast can offer as you don't have to worry about the return! Fill the van with your things in one city then drop the van off at a convenient location pre arranged at your destination! No long drives with an empty hire van are needed! You can just start relaxing once you've unloaded.
Go With The Gecko make van hire in the Central Coast stress-free and straightforward. With prices starting as low as $22 an hour*, a 1-tonne van can be at your disposal to move furniture, rubbish or other various business purposes, quick, easily and cheaply.
Reasons Why People Go With The Gecko
Go With The Gecko provides excellent advantages over its competitors, including;
State lines don't matter, our one-way or two-way van hiring covers the whole country
We'll happily deliver the vehicle for all interstate hires directly to you!
Our low prices makes us the cheapest way to move
Our easy to drive vehicles only require a standard car license to operate
We work to your schedule with short or long-term hiring packages
We keep costs down with minimal overheads thanks to our streamlined process
One complete package, without no hidden costs for premium services
Our goal is to keep things simple for everyone involved so that you can have a stress-free moving experience
Owned And Operated In Australia
We are a proud Australian owned and operated family business who have been providing hiring solutions for over 20 years. Our products and services have been custom-designed to service the Australian landscape and its people, to make moving items as easy as possible. If you have any questions, our Australian-based contact center is on hand to answer any queries you may have, and they are happy to chat about how we can help you.
The Most Cost-effective Option
We love DIY as much as you do, it's the cheapest way to go! Our vehicles will safely transport loads of various sizes which means moving no longer has to hurt the bank account. We have standard utes and 2-tonne vans which can all be legally operated with a standard car license; so as long as you have one, you are all set!
We Keep It Simple
We have strategically selected our pick-up and drop-off locations across Australia to be as convenient for as many people as possible. Our flexible rental packages will suit a wide variety of situations and distances, saving you time and money. You can easily move more for less with Go With The Gecko.
We Want To Help You Move
We pride ourselves on friendly, knowledgeable and above all, helpful service. We value our customers and love seeing them come back to us years later whenever they need us next. We are people-pleasers, and we understand better than most the stress a move can cause. We aim to combat that by being as stress-free as possible, so let us use our skills to help you.
Our Vehicles
Van Hire Central Coast
Starting from $22 an hour*
Hire a 1T Van Monday to Thursday from just $22 an hour*
This package includes:
Standard insurance
100 KM of travel covered
A modern fleet which is easy to drive
Large cargo area
Features
1 & 2 Tonne Vans some with Tow Bar
Local and One-way hire options
Automatic for easy driving
UTE Hire Central Coast
Starting from $22 an hour Monday to Thursday*
This package includes:
100 KM of travel
Standard insurance
Security cages to make transporting cargo easy, safe and secure
Features
Convenient Service Station locations
Caged Cargo Area
Short and Long-term hire packages
Automatic for every driving
Give Go With The Gecko A Call
We have the easiest van rental the Central Coast can offer; it's that simple. Go With The Gecko has over twenty years experience, we've seen every moving situation possible and know the solutions that are best suited for them. Give us a call today at 1300 826 883 and let us help you make your move a breeze!
Conveniently Located in Local Service Stations Across Australia