The Fantastic Five Philosophies
Make your next Go With The Gecko vehicle hire the smoothest one yet, by following
our five fantastic philosophies for a more comfortable and enjoyable hire experience.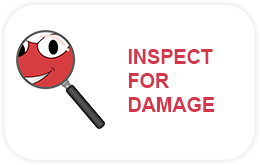 Take photos in our handy Book 'N Go app during the vehicle unlock process to record the vehicle condition before your hire starts.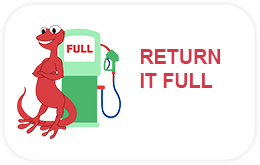 Don't get dinged with additional refuelling charges, make that quick easy pitstop before returning the vehicle to your original hire location and top the vehicle up instead.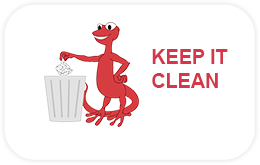 Be a tosser! Take your garbage with you and toss it in a nearby bin to keep your Go With The Gecko vehicle looking fresh and clean.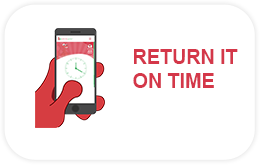 Call us if you need to extend your hire time, or otherwise another booking might be arranged to follow your booking forcing you to keep to your original schedule.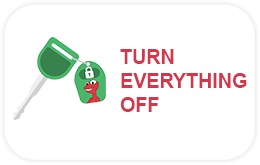 Leaving lights on can drain the battery and delay our hires. Take a second to ensure that everything is shut down before locking up.
Why do I need Premium Roadside Assistance Cover?
We regularly maintain and service our vehicles to ensure you receive them in the best possible condition.  We include FREE standard roadside assistance as further protection against inherent mechanical faults in the Vehicle.  Everyday driving can through up all sort fo unexpected events which are not covered under our standard Roadside Assistance cover.  Additional Fees and Charges apply for other faults or driver induced errors unless you have purchased Premium Roadside Assistance Protection.  Generally, these fees and charges apply to faults and driver induced errors such as:
a flat battery (and not due to mechanical failure) such as leaving lights on or using the Truck Tail Lift, without the engine running, etc
lost keys, key-less start or remote control device;
the key, key-less start or remote control device has been locked in the vehicle;
changing a wheel as the result of a flat tyre or puncture;
windscreen and glass damage caused by stone chips etc whilst driving or
running out of fuel or filling up with the wrong fuel.
Roadside Assistance Protection may be purchased for $22 per day now, to provide cover for:
sufficient fuel to allow the Vehicle to be driven to the nearest service station, or providing a Vehicle tow to the nearest service station when providing sufficient fuel is not possible or practical;
unlocking the Vehicle when the keys, keyless start or remote control device has been locked in the Vehicle;
changing a wheel to the spare as the result of a flat tyre;
starting the Vehicle if the battery is flat because you have left the headlights or interior lights on or the air-conditioning, entertainment system or other electrical equipment (such a truck tail lift) operating when the engine is not running;
repairs to chips in the windscreen caused by road debris
Call out and fitting fees for parts, such as batteries or fluids etc (battery and parts extra)
towing, as a result of something you or the Additional Driver has done to, or caused to the Vehicle;
Conditions and exclusions do apply, so please read the terms and conditions of your rental agreement for full product disclosure.