Your Best Choice for Ute Hire in Newcastle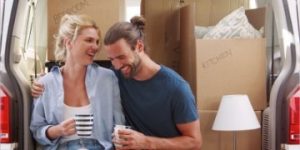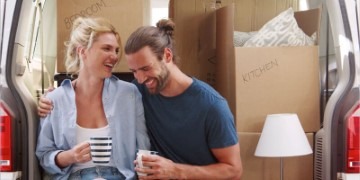 Are you moving to a new house or apartment? Moving out on your own for the first time? Are you finding that professional removalists are just too pricey? Luckily, there's any easy solution: Go With The Gecko has cheap ute hire options in Newcastle for you to move yourself!
Here at Go With The Gecko, we're proudly Australian owned and operated. We're a family business that has been supporting local Australian communities and providing jobs for Aussies for more than twenty years… and our vast experience means we know and care about you and your cheap ute hire needs in Newcastle.
We're proud to offer:
High-quality, professional equipment and services that make your move easier;
Convenient packages and processes without charging the earth, allowing you to save money; and
Experienced and helpful service with a smile, regardless of when you call or what you're trying to do.
The choice of adding skilled labour to your hire to help with heavy, awkward or large loads.
Our excellent service is guaranteed to be second-to-none and dedicated to getting you where you need to go, the way you want! We're committed to ensuring you get the cheap ute hire in Newcastle that you're looking for to get your move underway.
Why should you pick Go With The Gecko? Because, unlike other companies, we offer:
The flexibility of one-way or two-way ute hire, even if travelling interstate;
For interstate hire, we'll deliver the vehicle to you;
Competitive prices, with great value for money;
We promise easy-to-drive vehicles: our fleet of modern vehicles can be driven with a standard car licence;
Flexible hiring packages—as short or as long as you need;
A streamlined system means there are very minimal overheads you need to pay for;
Everything you need without any hassles or paying for premium services; and
We're trustworthy—we guarantee a comfortable no frills hire, a company that is simple to work with that provides great value for money.
Ute Hire Specs
Our high-quality utes making transporting and securing your load easier. We offer customers who are looking for ute hire a Toyota Hilux (or similar) with a lockable cage for your payload. Each ute comes with:
Lockable cages and tie downs to secure your belongings;
Short-term and long-term hire; and
Tow bars so that you can move even more.

Hassle-Free Newcastle Ute Hire for An Easy Move
We know moving can be difficult and stressful—but it doesn't have to be! Here at Go With The Gecko, we're passionate about making moving easy. Our experienced and knowledgeable staff will provide helpful advice about how to go about your move, and find the best vehicle option for your moving needs.
Because we believe in the importance of suitable, high-quality equipment, our vehicles are designed to make it easier and safer for you to move heavy unwieldly loads. All our ute rentals come standard with lockable cages on the tray, helping you safely move more items, and keep your belongings secure while moving.
Most of our utes also come standard with tow bars: let us know when you're planning on doing some towing and we can ensure your ute rental fulfils all of your requirements! If you're seeking ute rental in Newcastle, we'll discuss your specific needs and recommend how to tackle the issue.
Cheap Ute Hire Means Convenience without the Cost
Everyone thinks that moving can be expensive: that's why more people are turning to self-moving to keep their costs low and save some money! While a self-move can be daunting, it doesn't have to be scary or complicated.
At Go With The Gecko, we firmly believe in providing our customers with options that allow them to achieve their move in a way that's convenient for them without breaking the bank. We want to help you move more for less!
Part of this commitment means we provide a wide range of convenient locations throughout Australia. A variety of locations for vehicle pick up and drop off allows us to better adapt to your moving needs, and we marry this with incredibly flexible ute hire packages.
Whatever you're looking for in a ute hire in Newcastle, our packages can be adapted to suit you. If you want cheap ute hire for two hours or two weeks, if you're travelling one way or looking to do an interstate trip, we have options to suit you. At Go With The Gecko, we guarantee efficient service, tailored to suit your needs without a big price tag.
Call Go With The Gecko Today
Are you short on money but need to move your house? Are you looking to save cash by handling the move of your professional or personal equipment on your own? If you're looking to avoid the hassle of professional removalists, Go With The Gecko can help with a high-quality cheap ute rental in Newcastle.
Contact us today at our Australian Contact Centre on 1300 826 883 or email us for high-quality advice and quick efficient service.
Conveniently Located in Local Service Stations Across Australia