Simplify your next interstate trip with Go With The Gecko and their one way truck hiring options.  For long distance moves, like Melbourne to Adelaide or vice versa, it might not be worthwhile to return the vehicle back to its original hire location once you are done.   If this is the case, Go With The Gecko's easy hiring options, allow for no hassle one way truck hire Melbourne to Adelaide to make the task more simple!
We have a range of various moving truck hire options, and we can even deliver a truck to you at your pick-up location to make the move even easier. Then when you are finished you drop it at a specified location at your destination and you're all done! You've saved time and money with this added convenience.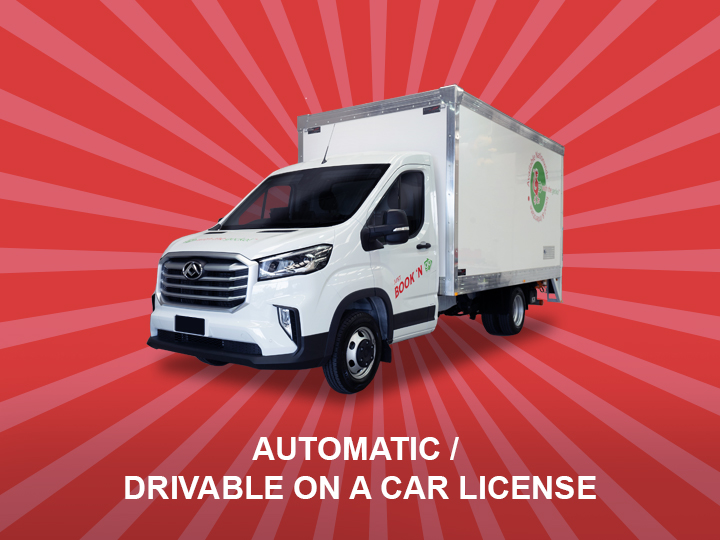 Interstate Truck
Automatic Truck With 500kg Hydraulic Lift
Cargo Space**
4.1m (L) x 2.2m (W) x 2.1m (H)19m3
Hire a 4.5T Light Truck at affordable rates, with standard insurance & 100 KM of travel included. Great size for House moves.

Secure payload
Transport your valuables in safety with our lockable and 'weather proof' trucks

Modern fleet & easy to drive
Large cargo area & hydraulic lifts to move even the largest items

Interstate & One Way Hires
Available across all major cities to help with that interstate move

Drive on a Car Licence
All our Trucks can be driven on a standard car licence.

Passengers
Our Trucks can fit the Driver and passengers in comfort.
**Disclaimer: The vehicles and information featured here should be used as a guide only. Vehicles, features and dimensions may vary from location to location. Vehicles are subject to availability and may not be available at all locations. Please check at the time of booking.
Truck Hire Melbourne to Adelaide
We know that doing it yourself can be cheaper, and we gain control over the safety of our belongings. You get to pack things the way you want, and you are driving the vehicle so you can ensure nothing gets damaged in transit. You also get to move yourself to your destination at the same time as your items, which can be very convenient.
With a one-way hire system you are working smarter, not harder. Go With The Gecko offers low prices for our 4.5 ton easy-to-drive truck, that are ready to handle the Australian terrain on your cross country move.

Going With The Gecko Is The Smart Choice
We maintain our easy to operate trucks to a high standard, regularly servicing them to ensure that they can handle  your next move safely. And while our competitive prices won't blow your budget, you also get these benefits when hiring from Go With The Gecko;
A standard car licence is all your need for our easy-to-drive vehicles

Both short and long-term truck rental Melbourne packages will fit any moving situation

Our streamlined booking process resulting in minimal overheads, keeping prices low

No hidden fees; our singular complete package provides everything you need

We make moving as easy as possible for you so you can focus on getting the job done
Small Budget For Your Move? No Problem.
You save money when you do your own self move with Go With The Gecko; easily the cheapest way to move your things and yourself. Our interstate truck hire packages are customiseable, so you only pay for what you need.
Keeping The Process Simple
We have specifically chosen various pick-up and drop-off locations across Australia to make things even easier for our customers, presenting a range of options and choices for handling even the most remoteness of moves. People don't just come to Go With The Gecko to save money, they also call us because we take the stress out of moving interstate, including between Melbourne and Adelaide.
Our Vehicle Options
Our most convenient and popular model for interstate travel is the Hino 300 4.5T payload, a serious vehicle that is also easy to drive and operate. All you need is a standard driver's licence for hiring this vehicle and you are good to go.
The key features of the Hino 300 is;
Secure Payload

Tuck Away Ramp/lift

Air Con

Power Steering

3 Passengers

Drive on a Car Licence
Specs: 4.2m (l) x 2.1M (w) x 2.1M (h) approx. 18mᶟ
Getting You Between Adelaide and Melbourne With Ease
Get the ball rolling on your next interstate move and call Go With The Gecko today. Our Australian based call centre is well-trained with friendly staff that are ready to take your call, and provide any advice or assistance to help make your move easier.  With over 24 years experience in this industry, we have seen it all.
Just call 1300 826 883 and our team will help find the best solution for your situation and you'll be quickly up and running, getting ready for your move between Melbourne and Adelaide.  Save money, and reclaim control of your move with Go With The Gecko. We will help you to move more for less!
Convenient Hire Locations Across Australia or We Can Deliver To You!*