The Fantastic Five Philosophies
Make your next Go With The Gecko vehicle hire the smoothest one yet, by following
our five fantastic philosophies for a more comfortable and enjoyable hire experience.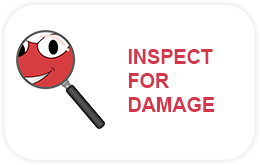 Take photos in our handy Book 'N Go app during the vehicle unlock process to record the vehicle condition before your hire starts.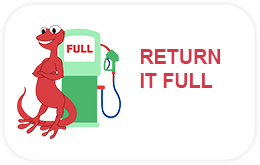 Don't get dinged with additional refuelling charges, make that quick easy pitstop before returning the vehicle to your original hire location and top the vehicle up instead.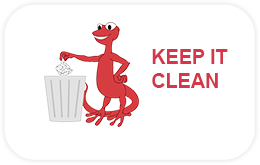 Be a tosser! Take your garbage with you and toss it in a nearby bin to keep your Go With The Gecko vehicle looking fresh and clean.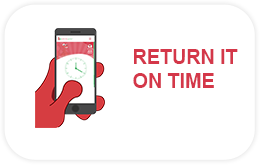 Call us if you need to extend your hire time, or otherwise another booking might be arranged to follow your booking forcing you to keep to your original schedule.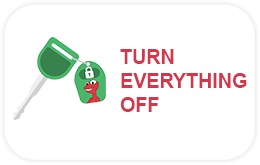 Leaving lights on can drain the battery and delay our hires. Take a second to ensure that everything is shut down before locking up.
Key Facts About Your Rental
This summary aims to help you understand what is included or excluded in your hire from Go With The Gecko and the options available to enhance your experience. Please contact our sales staff if you need further clarification or view our full terms and conditions.
Security Deposit
A security deposit is an amount (between $200 and $500 depending on hire type) we require from you as 'security on the hire'.  This security deposit can be used to pay any incidental charges incurred during your hire or returned to you in full if no other charges have been incurred, at the end of your hire. The amount we hold as a 'pre-authorisation' Security Deposit will be shown on your hire agreement
How does the Security Deposit process work?
A security deposit is processed as a pre-authorised transaction via your nominated credit card; you might have experienced a 'pre-authorisation' on your credit card when checking into hotels or other accommodation?  They use it to cover any room charges or incidental expenses.
It is the same in the rental industry.  At Go With The Gecko, we choose to use a 'pre-authorisation' transaction to process your Security Deposit.  A pre-authorisation is not a payment of money.  It is simply an amount 'held' within your bank account for the duration of your hire.  It is only processed by us in the event you have additional costs which need to be charged against your hire; otherwise, it is released back into your bank account for you to use.  It's standard practice in the vehicle hire industry to request a security deposit on all hires in this way.
How do I know my deposit has been released back to me?
If there are additional charges that need to be applied to your account at the end of your hire (which could include, vehicle damage, refuelling costs, Toll and Traffic Infringements, late return of the hire, relocation fees or other admin charges) we will process the refund of the remaining balance from your security deposit.  In the event you have incurred no additional charges, your pre-authorisation will be voided by us (which releases the funds back to your bank account in full).n
It can take up to 10 working days for a pre-authorisation to show as voided on your banking statement and some banking institutions can take longer for the held funds to show back in your account as different banking providers handle the pre-authorisation process differently.  Some providers show the 'pre-authorisation' but not the voiding (release) of the transaction.  We, therefore, recommend you contact your banking provider in the first instance, who can provide you with confirmation of the release of these funds.
Damage to Vehicle
You are responsible for any loss or damage to the vehicle (and related losses and fees) during the rental even if it is not your fault, subject to some exceptions such as fair wear and tear. The maximum amount you must pay in the event of damage occurring to the vehicle is the Accident Damage Excess (ADE) per incident noted on your hire agreement.  We always recommend You purchase our Excess Reduction Cover (ERC) to reduce your liability, provided you have purchased this optional cover at the time of booking.
However, if the loss or damage is caused by the vehicle being used for a Prohibited Use, you are responsible for the loss or damage up to the full value of the vehicle (and related losses and fees) and third-party property damage. You cannot rely on ERC cover you may have purchased to reduce this liability.
Find out more about Accident, Damage & Insurance claim process and the full terms and conditions of hire
Prohibited Use
Prohibited Use includes driving recklessly and striking an overhead object, driving on unsealed roads or failing to safeguard the vehicle (eg. leaving keys in the vehicle) or if the vehicle is driven by an unauthorised driver. To find out more visit our terms and conditions
Excess Reduction & Premium Roadside Assistance Cover
You may reduce the ADE by purchasing our Excess Reduction Cover (ERC).  You may also reduce the ADE for standalone damage to the vehicle's windscreen, windows, wheels or tyres only by purchasing our Premium Roadside Assistance Cover (PRAC). However, if the vehicle is used for a Prohibited Use, you cannot rely on ERC, PRAC etc to reduce or your liability.  These additional covers can only be purchased at the time of booking and we highly recommend them to provide you with an added peace of mind.
Personal Possessions or 'Goods' being transported in the vehicle
We are not responsible for any loss or damage to you and your passenger's personal possessions or any goods being transported in the vehicle for any reason whatsoever, even in the event of an accident or theft of the vehicle.  Please ensure you take all your possessions with you at the conclusion of the hire.
At Pick Up
Make sure you have downloaded our 'Book N Go App' you will need this to locate and access the vehicle.  Once at the pick-up location You should check the vehicle for damage and record the general condition of the vehicle by taking and submitting the photos prompted the Book N Go App unlocking process.  This is an important part of the hire agreement to protect all parties from any damage claim (less fair wear and tear).  You should also check tyres and fluid levels and report any concerns to our sales staff.   All vehicles should have a full tank of fuel at pick up; so please let us know before driving away if the vehicle is not full of fuel.
Returning the vehicle
You are required to submit the return hire photos to establish the condition of the hire upon its return; including photos of the odometer and fuel gauge through the Book N Go Vehicle Locking process. You may incur additional charges if you return the vehicle at a different time or place to that agreed with us or if it is in an excessively dirty or smelly condition.  You must remove any rubbish from the passenger cabin and or cargo area and ensure the vehicle is handed back in the condition it was hired (less fair wear and tear).  Smoking in the vehicle is prohibited and will incur an extra charge if evidence of smoking is found.  Vehicles must be returned with a full tank of fuel at all times.
Roadside Assistance
We provide basic roadside assistance with all vehicle hires. This free cover will not cover you for the assistance required for incidents that are caused by the hirers' use of the vehicle. (eg. running out of fuel, lost keys, punctures, windscreen cracks and chips or locking keys in the vehicle). You can purchase Premium Roadside Assistance Cover (PRAC) to cover these incidents as well as full roadside assistance coverage.
Out of Hours Return
If we agree to you returning your hire vehicle outside the standard location hours, please be aware that you will be responsible for the vehicle until our staff regain possession of the vehicle when the location re-opens; so please park the car safely and follow any local road or parking restrictions.  If you need further help or assistance, please contact our Customer Service team.
Tolls and Traffic Infringements
You are liable for the payment of all Tolls and or Traffic Infringements incurred whilst the vehicle is under your hire.  You must contact the relevant Toll authority to purchase the necessary day pass on the day of travel or utilise your own e-tag toll account.  Additional charges will be applied to your account, in the event that we are charged for Tolls used during your hire.  This includes the cost of the toll and a nominal administration fee.
You can contact our Customer Service team during business hours by calling 1300 826 883 or emailing admin@gowiththegecko.com.au