The Fantastic Five Philosophies
Make your next Go With The Gecko vehicle hire the smoothest one yet, by following
our five fantastic philosophies for a more comfortable and enjoyable hire experience.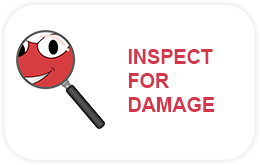 Take photos in our handy Book 'N Go app during the vehicle unlock process to record the vehicle condition before your hire starts.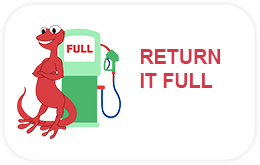 Don't get dinged with additional refuelling charges, make that quick easy pitstop before returning the vehicle to your original hire location and top the vehicle up instead.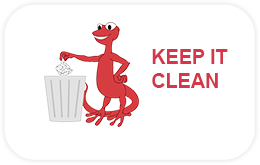 Be a tosser! Take your garbage with you and toss it in a nearby bin to keep your Go With The Gecko vehicle looking fresh and clean.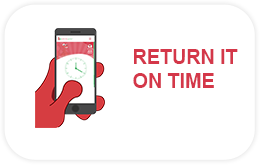 Call us if you need to extend your hire time, or otherwise another booking might be arranged to follow your booking forcing you to keep to your original schedule.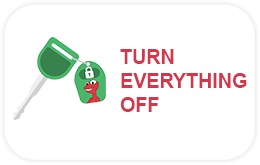 Leaving lights on can drain the battery and delay our hires. Take a second to ensure that everything is shut down before locking up.
How it works – Contact Free Hires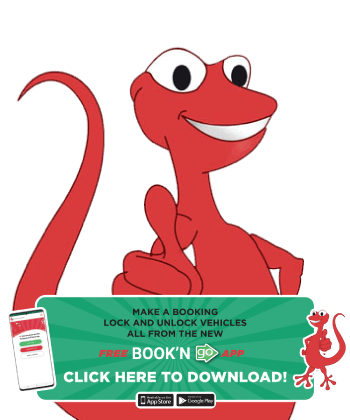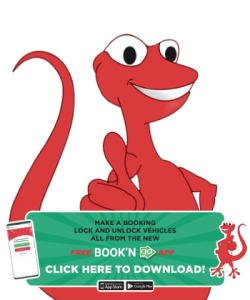 Renting a vehicle from Go With The Gecko couldn't be easier. We've hundreds of modern commercial vehicles ready and waiting for you to hire. We take the hassle out of vehicle rental with our convenient Local Hire Pod locations and our BOOK N GO hire program means hiring our vehicles is now Contact Free. You book in a vehicle, sign the hire agreement and access your chosen hire vehicle; all from your mobile phone or tablet. No paperwork and no hassle or you can call our sales team on 1300 826 883 and make a booking over the phone!
What are Hire Pods
Our Local Hire Pods are not your traditional hire stores, they are Hire Pod locations that allow us to place more vehicles exactly where you need them. They may be on designated parking bays on streets, in commercial parking lots, or shopping center car parks and all you need to do is book online via our website or new Book N Go phone app, sign the electronic agreement, and then walk up and unlock the vehicle using our state-of-the art remote unlocking feature. Yes, that's right your our Book N GO phone app will unlock the vehicle for you. You don't need to sign up to become a member or pay any monthly subscription fees to use our service. You just complete our hirer ID check, enter the details of your credit card and drive away! Fast and hassle-free!
We Deliver Vehicles to you!
Yes, we do that too. For Interstate [state to state] and longer local hires, we can deliver a large Truck or Van to your home or office, anywhere in Australia, saving you time when organising that busy move. Can't find a hire location near you? Don't worry, our team can deliver an XL Van or Truck directly to your home or office allowing you to spend more time packing or focusing on all the other important things when you're relocating or traveling interstate, or looking for that long term hire. Why not ask us about our delivery options – when you book.