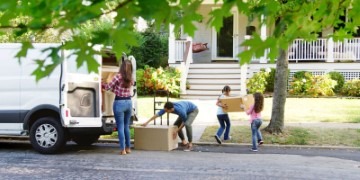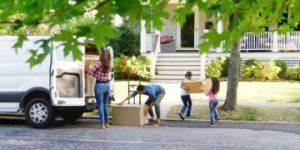 Why do people look for one way truck hire Sydney to Melbourne?  Because it's easier than having to return the vehicle after your long hard drive and unpack. You don't have to worry about returning your interstate vehicle move with Go With The Gecko, we offer a flexible one way hiring option, as what many people don't know, is that one way hires can also be very cost-efficient.
We operate Australia-wide with a process that is built to be the simplest, most stress-free way to relocate from Sydney to Melbourne with rental packages that are cheap and easy!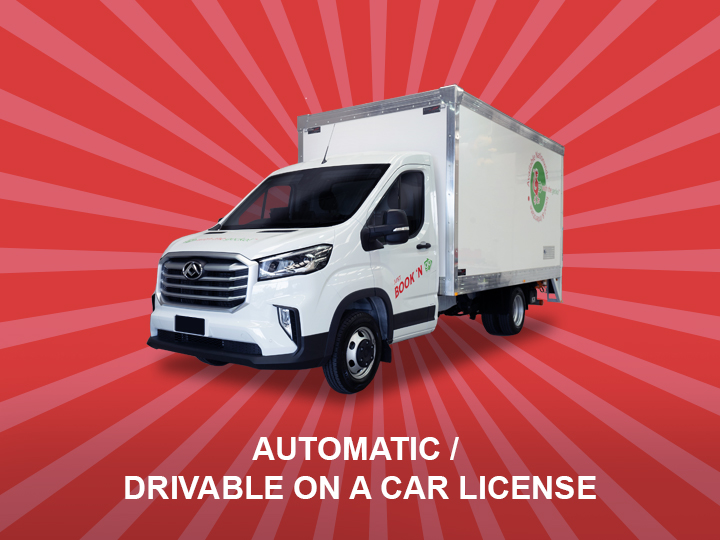 Interstate Truck
Automatic Truck With 500kg Hydraulic Lift
Cargo Space**
4.1m (L) x 2.2m (W) x 2.1m (H)19m3
Hire a 4.5T Light Truck at affordable rates, with standard insurance & 100 KM of travel included. Great size for House moves.

Secure payload
Transport your valuables in safety with our lockable and 'weather proof' trucks

Modern fleet & easy to drive
Large cargo area & hydraulic lifts to move even the largest items

Interstate & One Way Hires
Available across all major cities to help with that interstate move

Drive on a Car Licence
All our Trucks can be driven on a standard car licence.

Passengers
Our Trucks can fit the Driver and passengers in comfort.
**Disclaimer: The vehicles and information featured here should be used as a guide only. Vehicles, features and dimensions may vary from location to location. Vehicles are subject to availability and may not be available at all locations. Please check at the time of booking.
Truck Hire Sydney to Melbourne
Everyone works to a budget, and Go With The Gecko does everything possible to accommodate all of our customers budgets.
Our range of packages will:
Suit any time frame thanks to customiseable truck rental Melbourne to Sydney option
Only pay for the time that you use
A range of convenient service station locations for picking-up and dropping-off
Hino 300 4.5T trucks that are available from 1 day to 2-weeks, for jobs of any size
For truck hire Sydney to Melbourne one way Go With The Gecko prices are the best in the vehicle hire market. And, you only require a standard driver's licence to operate any of our vehicles!
The Best Truck Hire Melbourne to Sydney
Our low prices, and incredible service packages mean that you can get all of the following great benefits when you hire a truck with Go With The Gecko;
Access anywhere in the country with one-way or two-way moving truck hire options
Interstate truck delivery or pickup
The lowest hire prices – we won't be beaten on value
All you need to operate our trucks is a standard car licence
Short and long-term packages to suit your needs
A straightforward process with no fuss
No hidden fees or extras
A helpful local team ready to answer all your questions
A power ramp and internal tie down rails
The Ease of One Way Truck Hire
Our many pick-up and drop-off locations across Australia make the already easy one way hiring process even simpler. And if you can't get to one of our convenient locations, we can even drop off a truck to you right to your front door! Don't let the idea of a move stress you out, call us today!
Half The Fun Is Getting There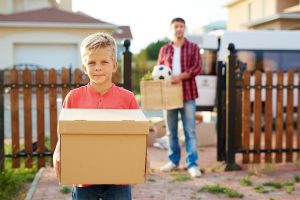 Most people associate moving with being stressful and exhausting, and not anyone's idea of fun.  While the idea of moving somewhere new can be fun, the reality of actually moving your items is usually less so. Our team though makes it as easy as possible to move yourself and relocate from Sydney to Melbourne and back again, and we aim to bring the easy and convenience, and even the fun, back into moving.
Our Trucks
You simply cannot go past the Hino 300 4.5T payload, which is the largest truck you can drive on a standard car licence. They are fully secured with a powered tailgate and also offer internal tie down rails to keep your precious cargo safe and secure.
The Hino Key Features:
Secure payload
Tuck away ramp/lift
Air Con
Power Steering
3 Passengers
Drive on Car Licence
Specs: 4.2m (l) x 2.1M (w) x 2.1M (h) approx. 18mᶟ
Let Go With The Gecko Move You From Sydney To Melbourne
Go With The Gecko is easily reachable on 1300 826 883 to answer any of your questions and help you to save on your moving budget. Our team has been in the industry for over 20 years, and we know what we are talking about, we've seen and experienced moves of all sizes and shapes, and we have the best strategies for your next move. Speak to one of our friendly customer service staff today to pick their brains on the best solution for you and your next move.
If the idea of moving is a weight on your shoulders, let us help carry the load for you, both metaphorically and in reality! Our trucks and processes are tailored to make your life (and move) easier and more convenient. Call us today and let's get you to Melbourne or Sydney with ease.
Convenient Hire Locations Across Australia or We Can Deliver To You!*