The Fantastic Five Philosophies
Make your next Go With The Gecko vehicle hire the smoothest one yet, by following
our five fantastic philosophies for a more comfortable and enjoyable hire experience.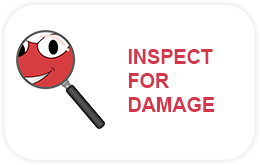 Take photos in our handy Book 'N Go app during the vehicle unlock process to record the vehicle condition before your hire starts.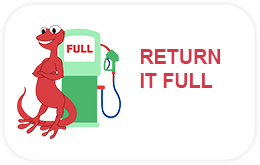 Don't get dinged with additional refuelling charges, make that quick easy pitstop before returning the vehicle to your original hire location and top the vehicle up instead.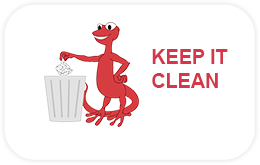 Be a tosser! Take your garbage with you and toss it in a nearby bin to keep your Go With The Gecko vehicle looking fresh and clean.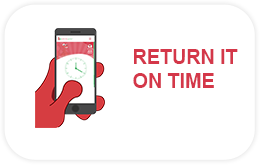 Call us if you need to extend your hire time, or otherwise another booking might be arranged to follow your booking forcing you to keep to your original schedule.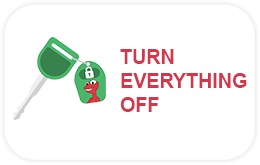 Leaving lights on can drain the battery and delay our hires. Take a second to ensure that everything is shut down before locking up.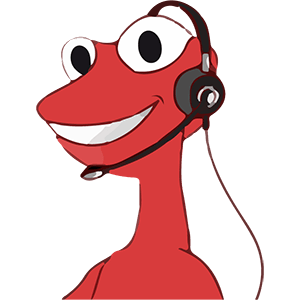 No one expects to be involved in an accident or have damage occur to the vehicle, however it does happen more frequently than you may think and whether the damage is your fault or not, You the Hirer are responsible. It can be a difficult and stressful time so we have put together this helpful guide to assist you.
In the event you are involved in an accident, collision or where damage has been caused to the vehicle by you or any 3rd party whilst the vehicle is under your hire; you must contact us immediately during business hours (or the next day, if our office is closed) to report the incident.  This is a really important step to ensure your incident can be managed effectively.
All hires come with standard insurance cover included, which requires the completion of a Hirer Collision and Damage Report to be submitted, along with the relevant insurance excess payment; before any insurance claim can be accepted or processed by our insurer.  A Damage report from can be downloaded from the 'Book N Go' app or by downloading from the link below.
Once we have received your damage report form, you have two options on how you choose to settle the cost of any repairs to the hire vehicle and any other liabilities:
for minor repairs, you can choose to pay for the cost of repairs yourself.  We will provide you with a written quotation detailing the extent and costs of any repairs from our nominated repair provider or;
 you can choose to submit a claim through our insurance product.
If you choose to proceed with an insurance claim, you are required to pay the nominated Accident Damage Excess (ADE) within 7 days of the accident and prior to any insurance claim being accepted or processed.  The Accident Damage Excess payable in the event of a claim can be reduced by the purchase of Excess Reduction Cover (ERC) at the time of booking.  This ERC cover cannot be purchased retrospectively.  The cost of the Accident Damage Excess payable is noted on your hire agreement.
Remember, our Team is here to help, so make sure you contact us so we can assist you with choosing which option is right for your individual circumstances.