Cheap Van Hire | We hate to be beaten on price!
Cheap Van Hire, who doesn't want that!!  At Go With The Gecko, our 1 and 2 tonne vans are ideal if you need to move those bulky household items yourself, garden clean ups, furniture and appliance purchases and heaps more.  Available from $65 per day* for a short term local hire.  We have an amazing rental deal to suit every need and budget.  When we say cheap van hire, we really mean it!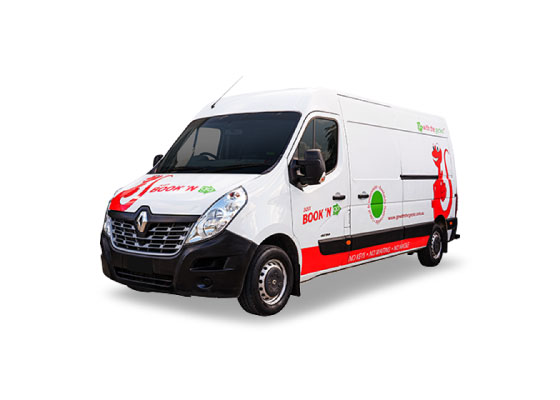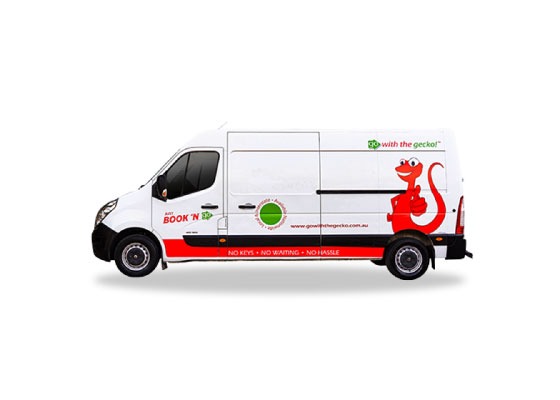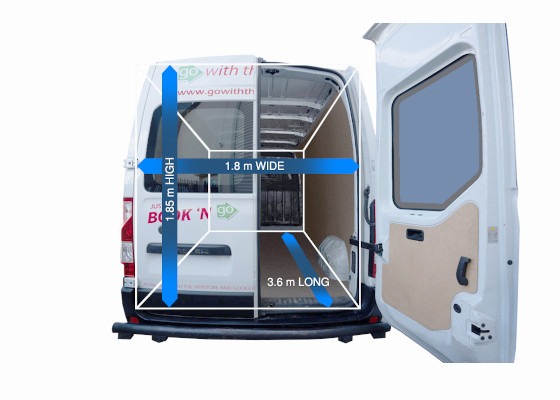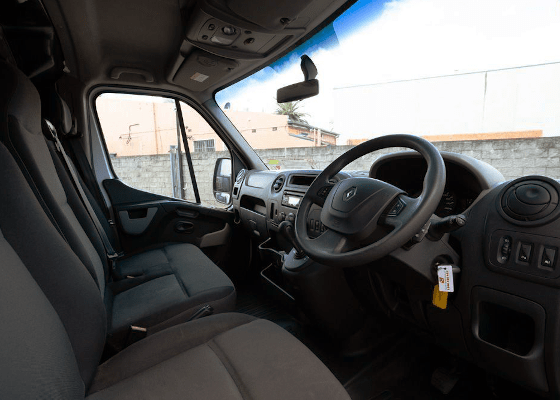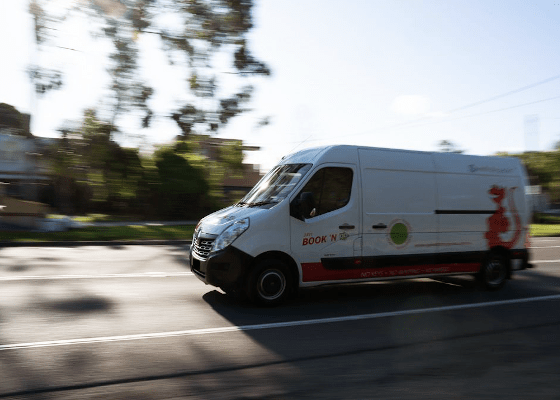 Large Van
Renault Master 2T Automatic or Similar
Cargo Space
3.6m (L) x 1.8m (W) x 1.85m (H)12m31300kg
Hire a 1.5T or 2T Van Monday to Thursday from just $99 a day* with standard insurance & 100 KM included. Large cargo area to move those larger items.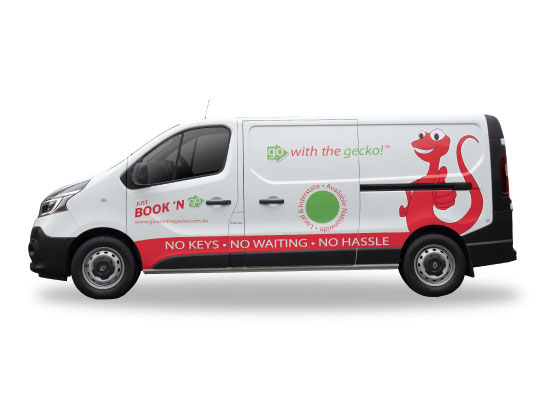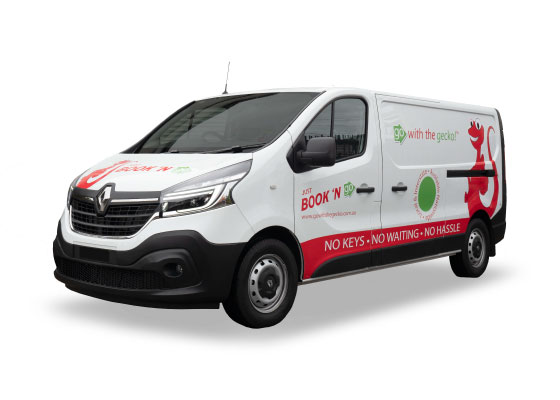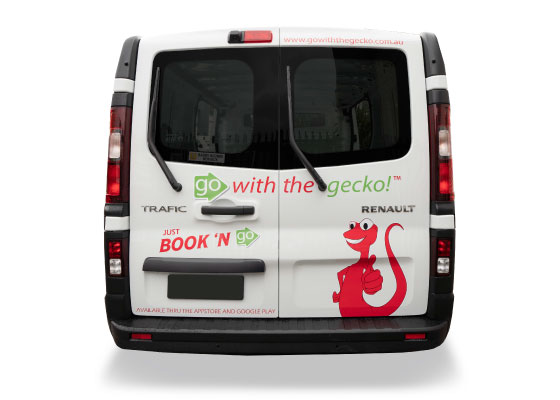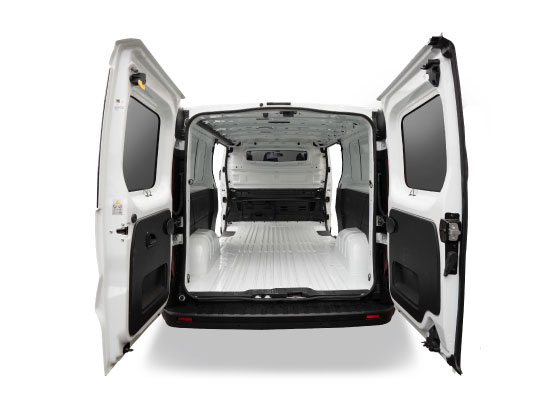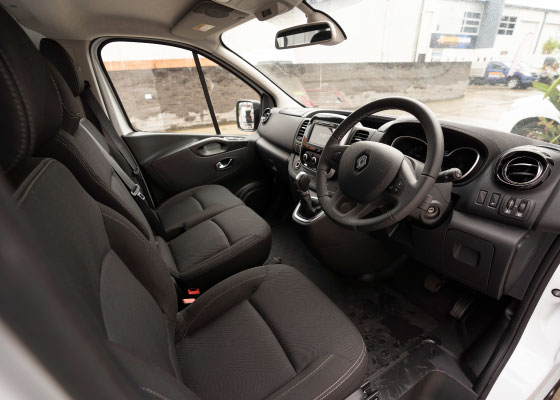 Medium Van
Medium Van Toyota Hi-Ace Van or Similar
Cargo Space
2.8m (L) x 1.5m (W) x 1.5m (H)6.3m31000kg
Hire a 1T Van Monday to Thursday from just $65 a day* with standard insurance & 100 KM of travel included.  Great for those short moves of smaller items around town.
Click on the vehicle above for more information
Imagine what you could do with a Van?
Cheap Van Hire means you can afford to do some of the things you've been putting off.  That clean up of the garden?  Taking the old fridge to the recycling centre?  Moving the piano, collecting flat pack furniture?  Cheap Van Hire makes all these things possible.  So don't delay, get your cheap van rental quote from the team at Go With The Gecko.
Our Vans
With over 100 late model Vans and Utes for hire, it's no wonder more people are choosing to 'Go with the Gecko' for their van hire needs in Sydney Melbourne and other major cities.  Cheap Van Hire, its no gimmick, we really are the cheapest rental provider around.
Fancy a comfortable fuel efficient van to cruise around, safe in the knowledge all your goods are safe and secure in the fully covered and contained cargo area.  You've got it!
Want to avoid trying to maneuver a trailer hire into those tights spaces.  You got it!
Want air-conditioned comfort of a Van that drives like a car.  You got it!
Want the cheapest rental price around.  You got it!
You've got it all with a cheap van rental in Sydney from Go With The Gecko.  Our 1.0 tonne vans are a Toyota Hi-Ace (or similar) and our larger 2.0 vans are a Renault Traffic (or similar).  Ride in air-conditioned comfort as you move your goods to there new home.

Interstate and Long Term Rentals
We are the Interstate Hire specialists, we love our Vans hitting the open road on an interstate hire.  We can even rent you a van on a short or long term rental to replace a vehicle in your fleet or to help with that extra demand.  Going on a camping trip, need some extra space.  Try an interstate van hire from us.  You won't be disappointed.
One Way Hire
Yes, you can rent a van from us with our one way hire program.  Wasted time returning the van to the original hire point…no thank you.  Just advise us at the time of booking and we can organise an agreed drop off point for your van.  It is this flexibility that allows us to offer cheap van hire packages to suit every budget.
Short Term Hires
We can get you into a 1 tonne van for just a day for as little as $65.  This includes a generous KM travel allowance.  You can choose to pay any tolls yourself or include them in the upfront rental.
Convenient Hire Locations Across Australia or We Can Deliver To You!*