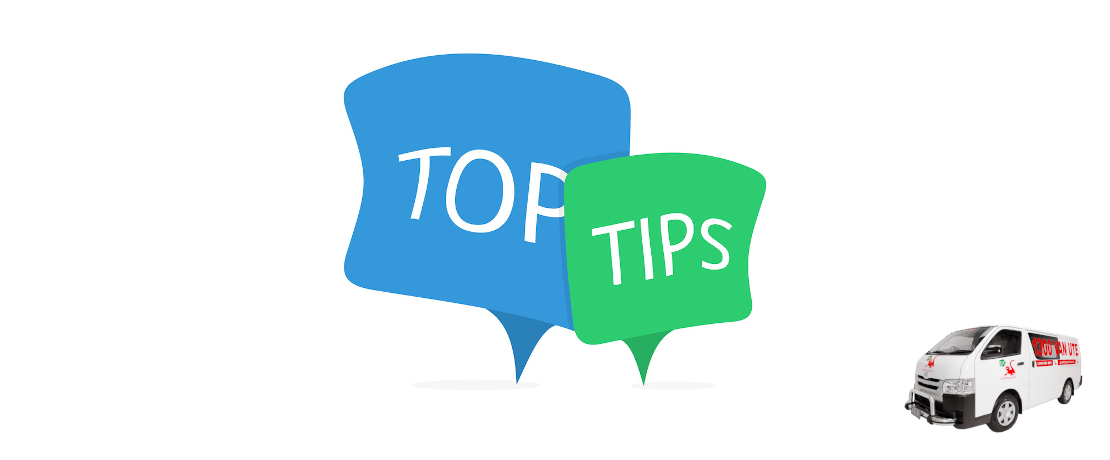 If you're moving a few items a short distance or you don't have the money to hire a moving company, then organising a self-move can be an excellent decision. Other than cost savings, a self-move gives you total control over the process and freedom to do other things while on the way to moving your items around the city; like Sydney, Melbourne or Brisbane. Now that you've decided that you'll move yourself, you'll need a van to facilitate the relocation of your items. Let's look at some things to consider before hiring a moving van.
The Van Hire Company's Reputation
Before you settle on a certain van from a particular rental company, it's always wise to do your research and know that company more. Don't be in a hurry. What are the benefits of hiring a van from a trustworthy company? One, they won't have any hidden charges; everything will be clear from the start to the end. Second, they always take the time to maintain their vehicles. You'll receive a well-maintained van for a less stressful moving experience. Asking friends or family can help, to see what experiences they've had, but always take the time to research the company before considering your van hire.
Consider The Size Of Items You're Moving
Now that you've found a reputable rental company, the next step is determining the right size of vehicle to hire. Especially if you've never rented a van before, figuring out the right size may be challenging. You'll have plenty of options, from 1 tonne to 2 tonne vans, and if you rent a larger one, you could end up paying for extra space you don't need, and you risk damaging your items because of movement in the van. Choosing a smaller van is even worse – you'll be forced to make several tips which will waste time and fuel, or you'll be forced to make a last-minute swap for a bigger vehicle, which may be inconveniencing. How do you pick the right van to avoid all of these problems?
One option you have is assessing your items yourself. Put them in one place, and try to figure out the space they would require by measuring there overall dimensions. The next option is talking a picture, and talking to your van hire company.  They can assess your belongings and help you determine the right sized vehicle.
The Moving Van Hire Costs
We all have different budgets when buying or renting stuff. Therefore, don't forget to know the costs involved in hiring your desired van, and consider if it suits your budget. Various companies offer different costs depending on factors such as vehicle size. Go through the packages provided to understand better. If you have any doubts or something isn't clear, contact the rental company to get clarifications on what is and what isn't included in the hire rate. Also, seek to know whether they offer discounts.
Other than the base rate for hiring a vehicle, also seek to know if there are other charges, fees, or fines. For instance, know how much they fine somebody if he/she fails to return the vehicle on time. Also, know the charges associated with fuel and damages. Knowing all these will ensure there isn't any confusion during the return day.
One-Way or Two-Way Van Rental
And if you aren't moving items around town, but looking a longer journey from one state to another, you may need to consider a one-way trip package. This type of rental service allows you to return the vehicle to another location closer to your destination. But if you're just driving a few kilometres or just across the city, you can choose the two-way hire, where you to return the vehicle to the original hire location after completing your drive.
Therefore, before hiring a van, consider your desired option and know the terms and conditions associated with each option.
How Long You'll Need the Van
When hiring a moving van, it's also wise to consider how many days you will need it. The amount of time you stay with the truck or van will play a huge part in the costs. If you can do the move in a day, then you'll save some money on the hiring costs. But if you take several days to complete the whole move, you may be needed to pay more.
Are you looking for rental van for getting items from one place to another, either locally or interstate? Do you feel that a self-move is the right option for you? Then consider the above tips before hiring your next rental van, to ensure you have a more enjoyable experience.
And if you have any questions, please contact us at Go With The Gecko, we'd love to help.  Call us on 1300 826 883.