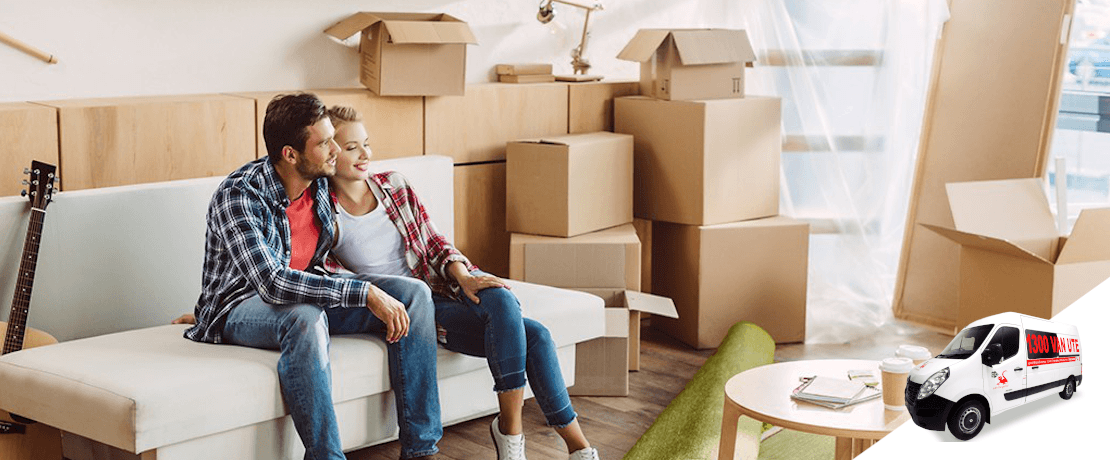 Need to shift around some larger or more valuable new or used items from one location to another? Do you also want your valuables to be safe while you're moving them? If yes, then this blog article is a great guide for you on the safest ways to move your valuables around town. Nobody likes having their items damaged or even lost during a move, so taking a few of these extra precautions can be the best way to ensuring you incur minimal damage shifting your objects around.
Take Responsibility for Your Valuables
You should be fully responsible for your items, especially if you are bringing in some friends or family members to help you on your move.  No matter who is touching the items, the responsibility is always on you to ensure the safest means are being followed and used for protecting your items. Taking this ownership will give you the perspective that you need to evaluate all aspects of the move from a safety perspective, and put in place the best procedures to handle them.
Hire According to your Size
Moving vehicles can come in all sorts of sizes and shapes; from utes for rent, vans, and larger trucks. So take stock of what it is that you are trying to move, and ensure that you've got the right space for it. You don't want something too small that it won't fit, and conversely you don't want anything too large that might allow your items to shift around while in transport. Getting the right fit with the right sized vehicle is an important aspect of making a safe move. 
There are other precautions you should take while moving your valuables around, including;
Locking Vehicle Doors
It may seem unlikely, but don't forget that if it is considered valuable to you it might be considered valuable to someone else.  If you happen to stop over somewhere, especially for a long period of time, make sure you lock the doors of your vehicle properly.  Depending on the type of vehicle that you have, some will have self-locking doors, others may require you to use a padlock.  This will help give you some peace of mind knowing that your valuables are safely stored even when you're not nearby.
Insurance
Make the necessary arrangements for your valuable stuff to insure them against theft or any kind of harm. Some homeowners have provisions within their existing insurance policies, and you should check to see what your coverage is.  This will help ensure that even if something does happen while you're moving your items around, you have a strategy in place to get them replaced or repaired.
Fewer Trips
The more that your valuables move, the more likely they are to suffer damages. So find the ways to limit the amount of trips or times that you move them.  Lift and shifting once is the optimal minimal amount, and the most convenient, but maybe not always the most practical.  But try to make sure that you are moving items around more than they need to be either.  Consider when it is absolutely necessary to move items, and build a plan around that.  Which leads us to…
Plan In Advance
Rushing can lead to some of your valuables getting forgotten and/or lost during packing. Planning also includes taking stock way before the date of moving and organizing your stuff. It also means you will have ample time to pack them up.  Speaking of packing…
Use Plastic or Cardboard Square Boxes
They are more durable and easier to stack, and they'll also put you in the best position for filling the space in your moving vehicle to its greatest potential.  By getting your items backed tightly together, you'll reduce the amount of impact that vibration and moving around can cause when the vehicle is in motion. And to help with that…
Add Protective Wrapping
If you can't afford quality packing materials such as cushions or Styrofoam, you can improvise and use old newspapers or blankets and linens to reduce the impact of your shifting items when the moving vehicle is in motion.  If you are worried about any particular item, pack it separately and add more wrapping.
Following these handy tips can ensure that your next move will be your safest one yet, and help to make sure your items arrive in one piece. If you had any more questions about your next move, we'd love to hear from you. Give us a call and we can discuss the best way you can move more for less more safely next time with Go With The Gecko.