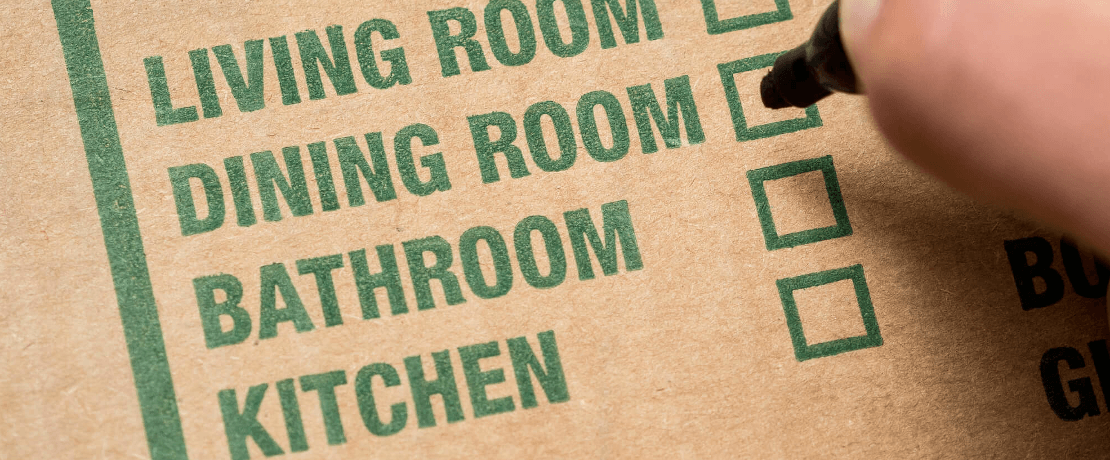 The day you've been waiting for is finally here! You're moving out of your home to another home, which is probably bigger and better. For the past few days, you've been preparing, and you think that you're now ready to relocate and move your stuff yourself. However, what you need to know is that the actual moving day is the most crucial part of the process, and one wrong move can make everything unsuccessful. There are lots of things handle and you may end up confused. In this article, we're going to look at vital moving information on the things you should check for a successful moving experience.
Check to Ensure Everything is Packed
It may be very frustrating and disappointing to drive for several kilometres then realise you've forgotten something in your kitchen cabinet. Or, realise that you've left important documents in your bedroom cabinets. You'll be forced to go back, wasting more fuel and time. To prevent all these from happening, go through each part of your home and ensure places such as basements, attics, and cabinets are empty – overlooking things here is very easy. If you have a special place where you store crucial documents such as passports and office documents, go through it to make sure you've packed everything.
Check to Ensure Fragile Items are Well-Packed
We all have fragile items such as vases in our homes. These items are delicate, expensive, and they need proper packing to ensure they arrive safely. Before leaving for your destination, check to make sure they're properly packed. You may have put them in a box and postponed the task properly packing them. You forgot to do that task, and upon arriving at your destination, these items are in pieces. Since these items cost you a lot of money, don't feel it's a lot of work to check and double-check. Verify they're well-packed using the right tools such as bubble wrap. Some of these delicate items are glass, framed pictures, lamps, plates, and antiques.
Check to Make Sure Each Box is Labelled
Labelling boxes is a vital part of the moving process. One reason why you shouldn't ignore this part is that it helps to keep everything organised. Especially if you've labelled them according to the room they belong, it can help you figure out which room's items are yet to be moved to the moving vehicle. The second reason why labelling is important is that it alerts your packing crew which items are fragile. Other than just including the word fragile, it may be wise to state the box contents. For instance, you can write mirrors, glassware, or lamps.  Third, labelling comes in handy when unpacking to ensure the process is less stressful and more organised. You will place your items in the right rooms without confusing.
Check How Items are Arranged in the Moving Van
How your items are arranged in the moving house truck or van will determine whether they'll arrive in good or bad condition. Even if you're in a hurry to move out of that home, check to ensure everything is correctly and safely arranged. For instance, heavier items such as couches, washers, tables, refrigerators, beds, chairs, and other items should be on the bottom of the moving van, so as not to damage other items. After packing these heavy items, pack the small to medium ones. These include lightweight boxes, TVs, kitchen appliances, etc.   Moving out of your home as fast as you can is important, but ensuring your items arrive in good condition is more important. Therefore, don't neglect to check how they've been arranged in the moving vehicle.
Check the Moving Vehicle
Now that you've checked to ensure you've packed all items, fragile items are well-packed, you've labelled each box, and items are well-arranged in the van, check whether the van itself is ready for the move. Reputable van hire companies always take their time to maintain the vehicles to ensure you have a successful move. However, it won't hurt to re-check and ensure everything is okay. Some simple things you can check are the tires, side mirrors, wipers, and lights. Ensure they're working properly before you hit the highway.
Moving from one home to another can be a stressful process. However, you can take some stress off the process with proper preparation and organisation. Remember to keep the above moving tips in mind, and you'll have a smooth moving experience.