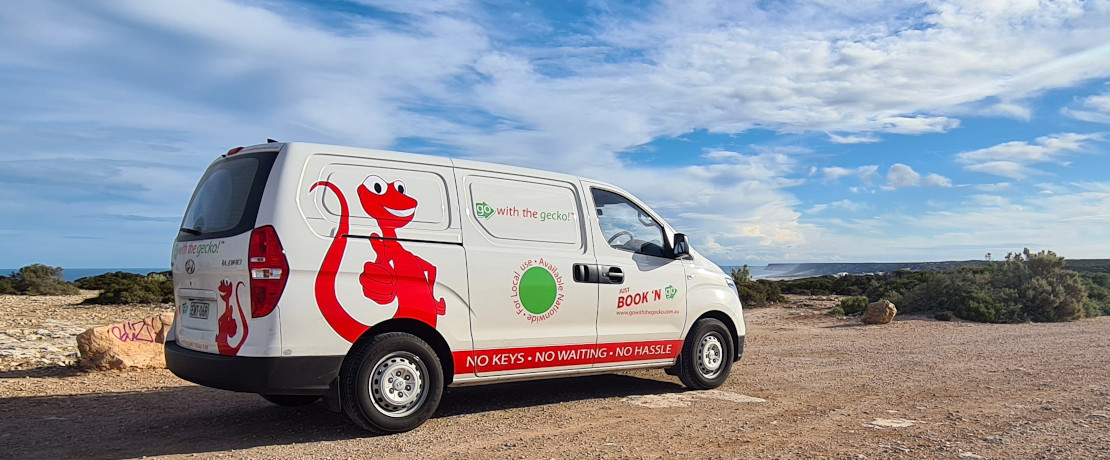 If only our Gecko vehicles could talk?!
Every Go With The Gecko vehicle hire has its own wonderful and original story, as our Gecko vehicles get to be a passenger along for the ride on many an awesome and interesting adventure.
Many of our loyal customers use our vehicles to shift purchases around town.  Others to move houses or residences. And with the recent coronavirus pandemic, we've seen a lot more businesses hiring out our vehicles to help provide delivery services for their operations now that those businesses have shifted more towards online services.
Whatever the reason for the hire is, there is always a tale of a new beginning, fresh starts, and helping to facilitate change that eventuates.  We always encourage our customers to share photos and stories from how they end up using their Go With The Gecko hire, to show how much of a role these vehicle hires play in achieving their needs and goals.
Case in point, we recently had a relocation hire that saw our Go With The Gecko vehicle hire traverse Australia, from Sydney to Perth and back again.  Now that was a lot of mileage! And thankfully, the driver was kind enough to supply us with some incredible photos from the journey to show just how far these vehicles are prepared to go.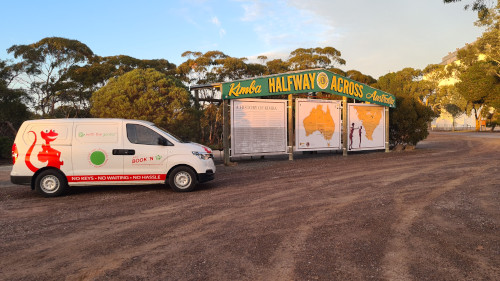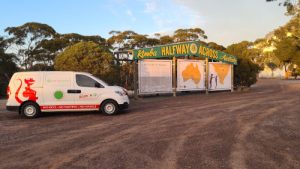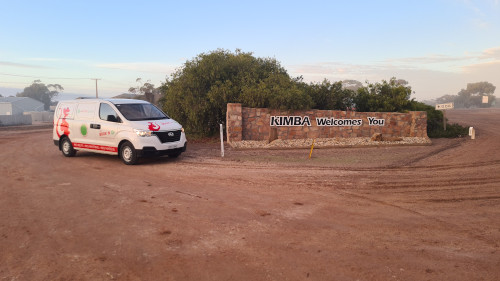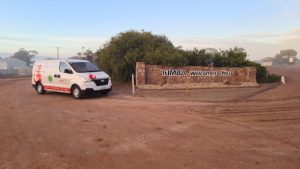 Not only were we jealous of where this vehicle got to go, but it demonstrated just how varied the conditions in Australia are, how a dependable vehicle is a must for your journey.  Yes, that is snow! All during the same trip!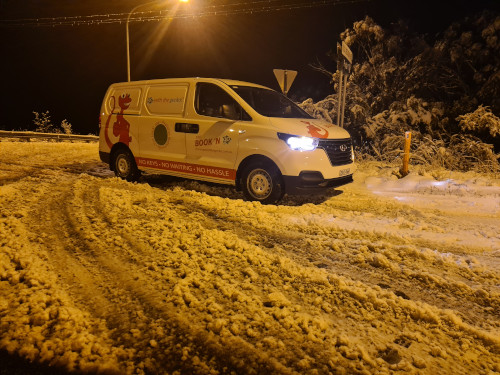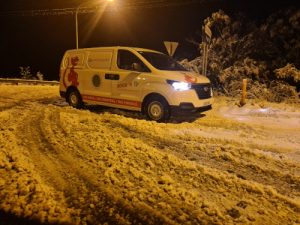 Each of our Go With The Gecko vehicles are regularly serviced and maintained to be able to provide an enjoyable smooth ride that you'd expect with your vehicle hire.
But we also do that so that they are ready to handle the varying terrain of the Australian landscape.  Because while the majority of our hires involve a local hire around town, sometimes people need to take our vehicles on much longer journeys across state lines, or even across Australia.
We pride ourselves on ensuring that our vehicles are ready to meet that challenge, and are in the best shape possible to get you and your items to their new destination in the best condition possible. 
So where do you need to go? Are you looking to make a bold move? Relocate across Australia or need to shift items across state lines?  Go With The Gecko can help make that happen with one of our dependable utes, vans or trucks available for hire.  We even offer a handy one-way option if you want to consider not returning the vehicle to where you hired it from originally.  Speak to a Go With The Gecko representative today if you'd like more information about how we can save you time and effort by not having to bring your vehicle all the way back to its starting point.
And if you do hire one of our vehicles, please consider documenting and sharing your journey with us.  We'd love to see photos of our vehicle hires in action; helping our customers when they need it the most.  You can email the admin@gowiththegecko.com.au, or you can send them to us through our social media channels on Facebook and Instagram.