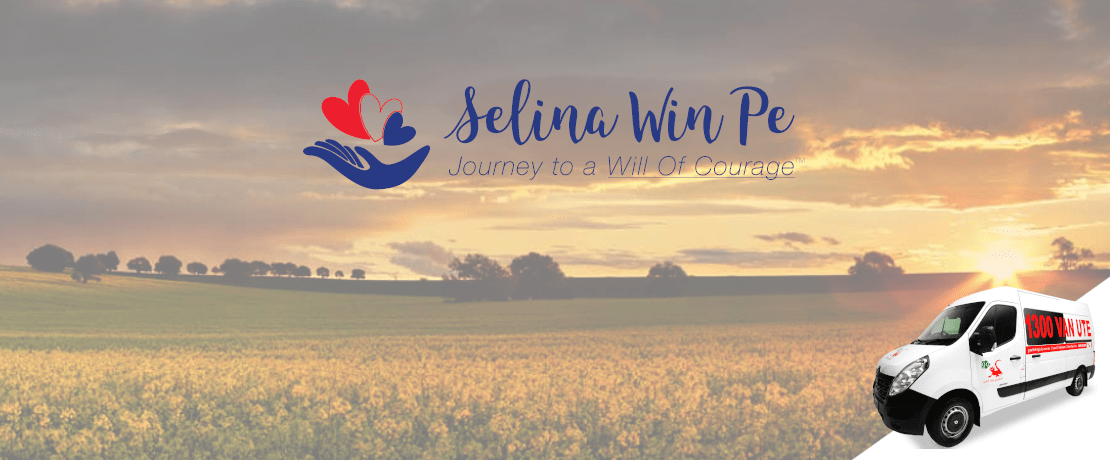 As a community minded business, we understand the value of giving back to important causes and organisations. The stories of hardship and struggle by our Australian farmers and their families as they continue through these historical drought conditions, has touched us all very deeply.
Looking to do our small part in the massive effort with our fellow Australians and businesses to support and encourage our farmers and their families during these difficult times, Go With The Gecko is proud to be the vehicle sponsor of Selina Win Pe's Will of Courage's Christmas gift distribution initiative; to bring the children of NSW's drought affected rural regions some Christmas goodwill this festive season.
A survivor of the Sydney Siege at the Lindt café on Dec 14th 2014, Selina Win Pe is now pouring her heart and soul into a journey to a Will of Courage. Selina's goodwill intention is to add her wholehearted support and contribute to the longevity and sustainability of Australian Farming. She is independently led. She is singlehanded in all of her endeavours for country kids, farmers & the community on this journey. Self-driven, she has a goal of raising $1,000,000 to help our country kids, our farmers & the communities who enable & support them.
Her efforts so far to support our farming communities since March 9th of this year, has seen Selina travel over 28,000 kilometres from her hometown; determined to visit these communities in person.  She has been warmly welcomed and embraced for her courageous journey and passion for regional communities by many NSW country and regional Mayors. This passion and commitment to this cause, has brought together other community leaders to join and support her in her efforts.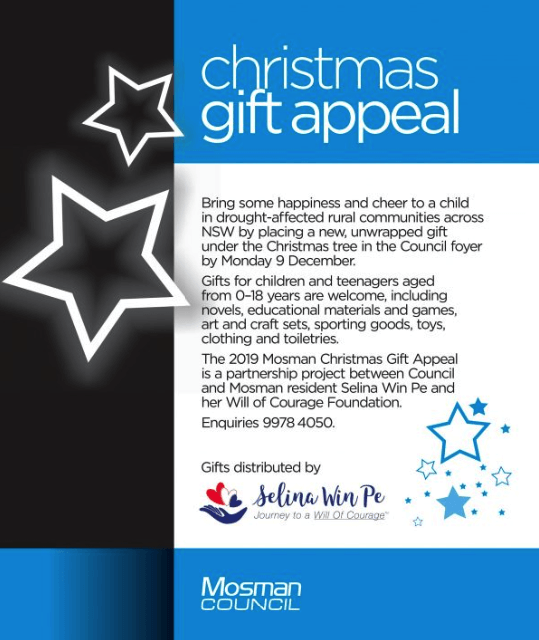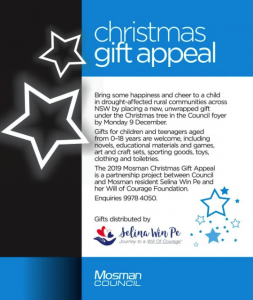 The Mosman Council has organized a special Christmas Gift Appeal for people to donate gifts to the children of NSW's drought affected rural regions until December 9th. If you'd like to get involved or donate, you can find more information about this gift appeal in the previous link.  Once the gift appeal has completed, Selina will be personally driving these donated gifts to these regions and hand-delivering them to the children and the communities of these areas. To support her wonderful initiative, Go With The Gecko has donated one of our 2 ton vans for Selina Win Pe to drive around and deliver her message of Peace Purpose Love and Service.
The planned route right now includes…
TRIP 1 RIVERINA AND SOUTH WEST SLOPES. DEPARTING 3/12
WEST WYLONG
TEMORA
COOTAMUNDRA
YOUNG (Covers, Wombat and Harden)
HOME.
TRIP 2 CENTRAL WEST. DEPARTING 9/12
ORANGE
FORBES
PARKES (covers Bogan Gate, Peak Hill)
COWRA
CONDOBOLIN (Via Cr. Dennis)
TULLIGIBEAL (Via Cr. Mel, Elaine)
LAKE CARGELLICO (Cr. Via Elaine)
TOTTENHAM (Via Mayor John)
FIFIELD (Via John)
HOME
TRIP 3 NORTH WEST AND NORTHERN TABLELANDS. DEPARTING 16/12
GUNNEDAH
TAMWORTH
INVERELL
BENDEMEER
WALCHA
HOME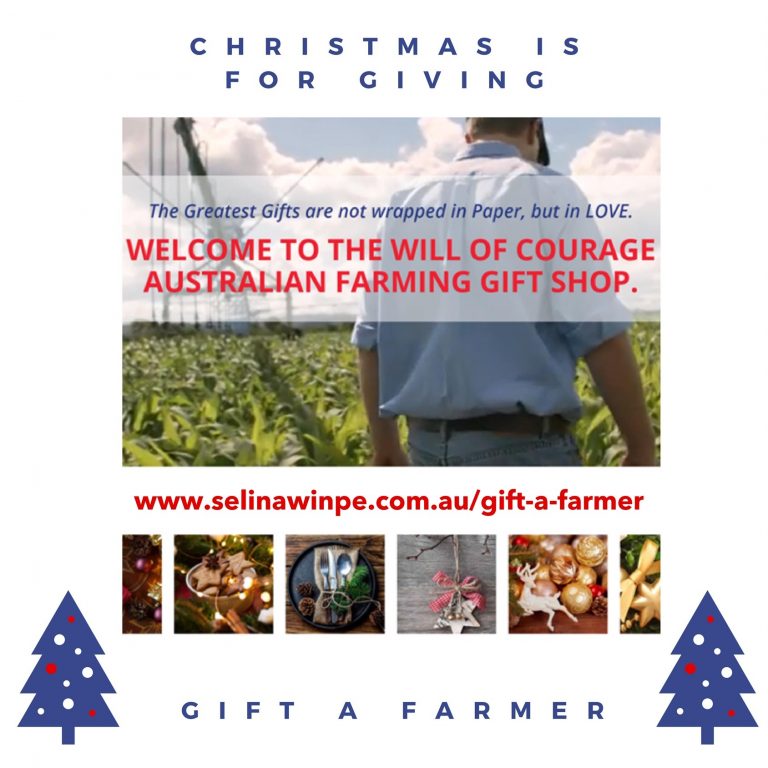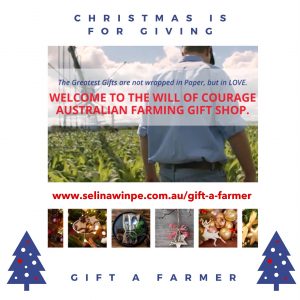 There are other opportunities to support Selina Win Pe and her Will of Courage journey.  Asked of the country mayors, community leaders and our farmers ~ "How we could best help our farmers and their families and in turn our country communities over Christmas time over this very difficult time of drought?" ~ the answer was for fuel and food.  So Selina Win Pe has recently launched a complimentary GIFT A FARMER Christmas Gift Food & Fuel Vouchers program through the new Will of Courage Australian Farming Gift shop on her website. You can find out more about this program on her website at the previous link.
We look forward to following Selina Win Pe and her journey to the Will of Courage, and bringing community support, mental health and well-being initiatives to the rural and remote countryside of Australia.