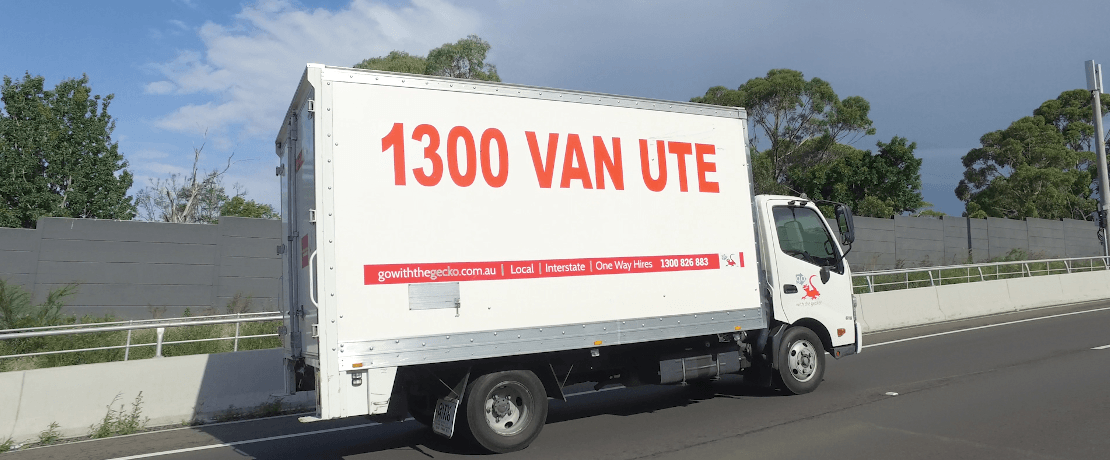 If you are considering a truck rental company, you may be trying to stick to a budget, or happy to put in a little move-it-yourself work ethic to save some dollars. Either way, you've made a great decision. The tricky part, however, is choosing a reliable truck rental agency when there are so many out there!
How do you compare services, features, benefits, and costs? Going with the lowest price isn't always the best option, especially if it means sacrificing service and dependability. Here at Go With The Gecko, we like to think of ourselves as the finest option for truck hire in Sydney, Melbourne, Brisbane and across the country, but don't just take our word for it… the following tips should help you in your research to find a reliable truck rental company that will suit your needs and budget.
Start with some recommendations
There is a reason why so many people head to social media or pick up the phone to ask friends and family if they have any moving truck rental recommendations – trust! All the advertising in the world is good, but nothing stacks up to real-life experiences from people you know. You may know somebody who recently moved that can give you an idea of what kind of experience they had with any one particular hiring company.
This will not only reveal some good recommendations but also help you steer clear of the bad ones. Knowing which companies to avoid can be just as beneficial as finding out which ones to call.
Keep it local
Recommendations for companies that do not operate in your area aren't going to be of much help. Jump online to find agencies nearby, or even better, ones that will drop a rental vehicle off to you.
Remember you will have a lot to organise when moving around, so the most precious thing for you during this period is time. If you can find a company who will take a little stress out of your moving process, then you are off to a great start!
We know there are a lot of options, but your research will pay off when it comes to finding the right moving company!

Have a chat
Sometimes, simply calling your various vehicle hire rental agencies is the quickest and most direct way to get the answers you need.  But, a good vehicle hiring company will also be able to give you the answers to questions you may not even be aware of, or provide helpful tips, ideas and information that can make your next hire easier.  Having an engaging chat with someone will help give you an idea of their expertise in this area, and how well they can support you.
Plus, as a bonus, you will see first hand how they treat their customers.
Ensure you get a binding quote
All companies should offer you a quick free quote along with details of what that quote includes.
Always ask for a binding quote which will protect you from any unforeseen increase afterward. Reputable businesses should have no issues with this plus you will have peace of mind that your costs are locked in with no hidden fees or expenses springing up later on.
Remember, competition is thick when it comes to moving truck companies, and the ease-of-use and stress-reduction that comes from working with a reputable moving truck rental agency is invaluable. Plus you want to make sure that your hard-earned money is being spent wisely!
Need a little help?
If you're still feeling stuck trying to find that reputable moving truck hiring company, we're confident that Go With The Gecko can meet your expectations and needs, as one of the most exceptional moving company options for you, anywhere in Australia. Speak to us today and let us show you why, and let's get this move sorted with ease!