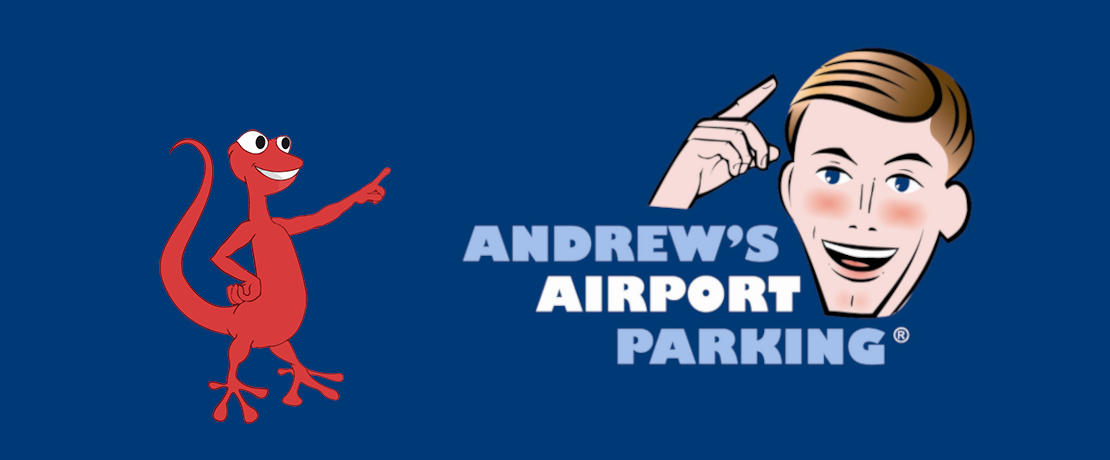 At Go With The Gecko we are continuously trying to find new accessible convenient locations for placing our hire vehicles at, more locations where our wonderful customers need our vehicles the most.
And so, we are very happy to announce our most recent partnership with a very iconic Australian brand, a three-time winner of BRW's top 100 fastest growing companies, Andrew's Airport Parking!
Many of you will have probably used Andrew's Airport Parking before, with their locations in Melbourne, Adelaide and Brisbane, they have become the go to resource for reliable cost-effective parking solutions for people looking to safely store their vehicles while traveling away.  But not just airports, Andrew's Airport Parking also has locations around cruise terminals, and in 2017 they launched their Online Airport Parking Network to help provide more parking options all around Australia for their customers, corporate and travel related bodies alike.
But more than just a good strategic match for Go With The Gecko to help us grow and expand our network of vehicle hire locations, our personal business philosophies are very much aligned.   For both Go With The Gecko and Andrew's Airport Parking, customer service has been the cornerstone of our services, delivering a "good-old-fashioned service" that our customers are be pleased with, and that we can be proud of.
Andrew's Airport Parking's mission is to develop and maintain the best team possible, who have a commitment to consistently deliver excellent service to their customers, at value for money prices; and Go With The Gecko is equally committed to that mission.  Our no contract, no commitment, no key hiring policy is the easiest most flexible vehicle hiring policy in Australia.  We put our customers' needs first, so that they can gain access to their hire vehicles more quickly, and at a better rate, than our competitors.
We launched innovative new products like the Book 'N Go app, which has revolutionised the vehicle hire space.  With this app, you can book, pay, sign the terms and conditions, and access your vehicle hire all from your mobile phone! Simple.
We've removed the need for face-to-face interactions, so that you can hire our vehicles on your own terms, and your own schedule.  We're making vehicle hire a more enjoyable experience for our customers; a 4.4 average star rating on 12117 genuine unfiltered reviews can't be all wrong!
As we move into 2022, we can't help but look back at the challenges we've all faced and overcome the last two years responding to the Coronavirus pandemic. And while we know the challenge isn't over yet, we're inspired by the recent decisions to open our borders and allow the freer flow of goods and services.  We've always felt a special part of this interstate travel movement; helping people to relocate around the country, move items, and reunite with loved ones, and so we remain optimistic that we've faced the brunt of the challenge, and we can get back to the free movement around Australia that we've known and loved before.
And now that we are working with Andrew's Airport Parking in this new relationship, we feel like we are better positioned than ever before, to provide a better more accessible service for our customers; helping them to move more for less!