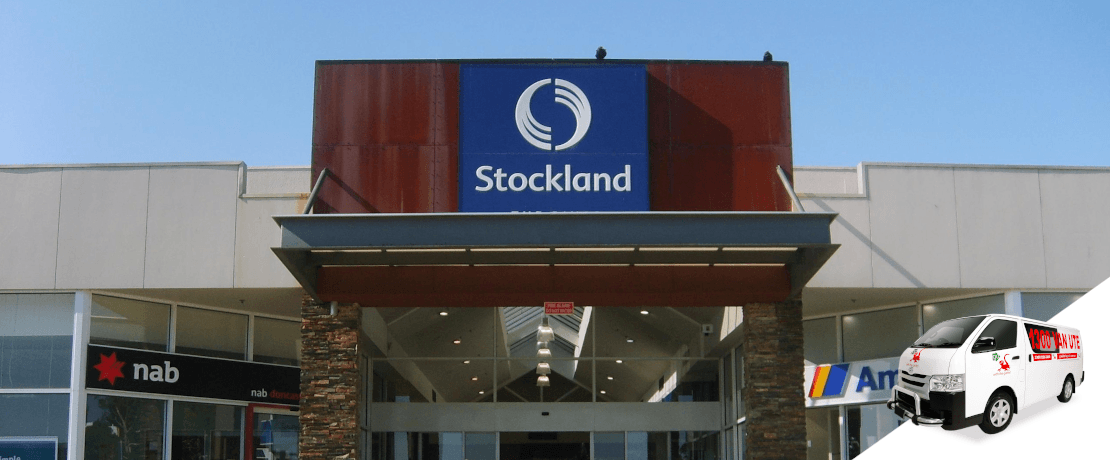 Here we grow again!
Go With The Gecko is excited to announce a new partnership with Stockland Shopping Centres, to help us provide even more reliable convenient locations for our valued customers right across Australia to get easier quick access to our utes, vans and moving truck for hire, to them with their next self-move.
You may remember that we just recently announced a new partnership with Home Centres. So on the back of that expansion; we're excited to continue our plan for getting even more of our hire vehicles into the hands of our customers where they need them most.  This partnership with Stockland will help provide even more accessible locations for our fleet of modern easy to drive hire vehicles to help Australians move more for less.
If you're shopping for that new piece of furniture or appliance, you no longer have to concern yourself with how you'll get it home, save time and money by doing it yourself!  Go With The Gecko offers a stress-free convenient service that allows you to hire our vehicles quickly through your mobile phone with no memberships, keys or hassles; so you get all of your new items home safe and sound.
Which Stockland Shopping Centres
You will now find a range of Go With The Gecko vehicles at select Stockland shopping centres around the country, including;
Sydney:
Melbourne:
Gold Coast:
Go With The Gecko and Stockland Shopping Centres
Partnering with Stockland was a logical choice for our operations.  These central hubs routinely deal with the selling of large and bulky items that most likely aren't going to easily fit into your family car.  Being able to provide an immediate resource to help negotiate this potential problem is the reason we're so excited to announce this new partnership.  Stockland is a trusted source for many customers around the country for their shopping goods, and we're excited to be providing a complete shopping experience for those valued customers.
Extending our range of vans and utes so that they are now available for hire from the Stockland locations listed above, is just one of the ways that we are continuing to make life easier for our valued customers. All of these locations are now available for the hiring of our vehicles, which you can book easily from your mobile device, with our simple straightforward process that doesn't involve any membership fees.
So whether you are thinking about buying a new mattress, or maybe some garden furniture, or even a new BBQ… Grab a Go With The Gecko van or ute by the hour to get your new items home. We make transporting your goods easier, with our simple No memberships. No frills. No keys. hiring plans. We've invested heavily in state of the art technology to offer a remote unlocking system so you can quickly grab one of our vehicles, all from your mobile phone.
Make Your Move To Go With the Gecko
Just Book 'N Go. We ensure this with a quick hiring solution, all from your mobile phone that provides immediate access to our easy-to-drive vehicles that only require a standard driver's license to operate. Our timeframes meet your needs, with the flexibility to work within your budget
Contact Go With The Gecko today, and our all Australian support team will be happy to help to show you exactly how easy grabbing your next hire vehicle to help you move your new goods around town can be.  Or stay in touch with us through our new social media channels as well; for following us for more updates, tips, and maybe even a meme or two for a bit of fun.