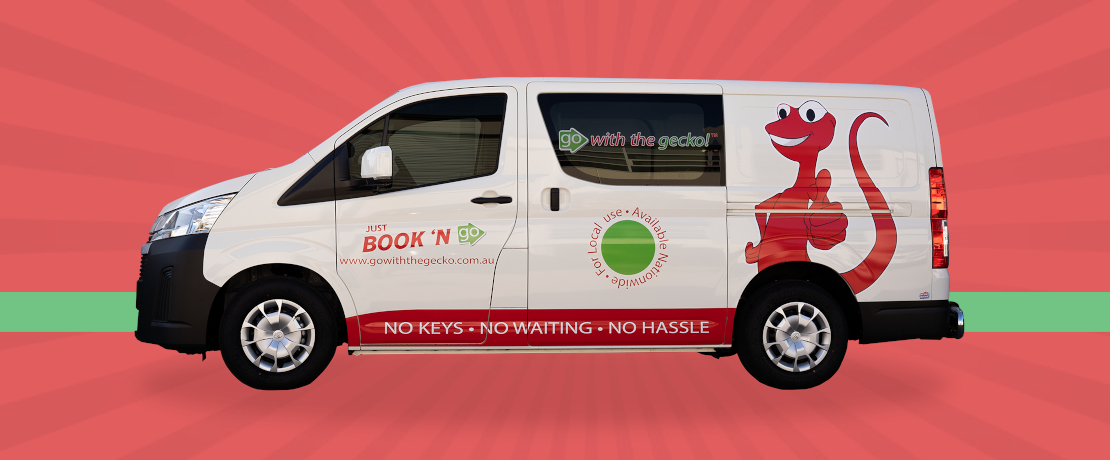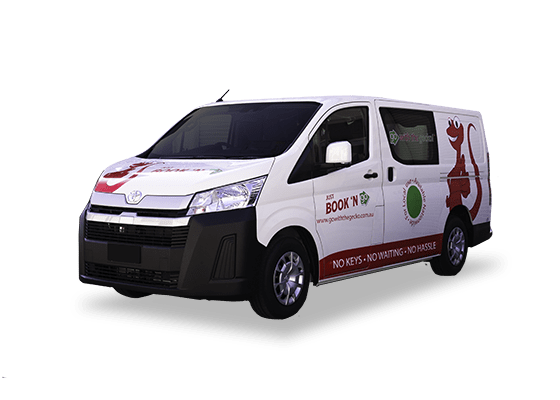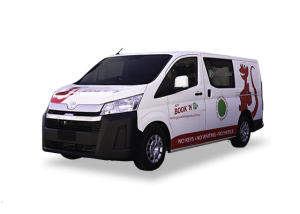 We'd like to take a second to introduce the newest member of the Go With The Gecko family, the new 1-ton Toyota HiAce van.   Already Australia's most popular van, this wonderful new driving machine is complementing our existing line-up of utes and trucks, to deliver an exceptionally comfortable driving experience, with plenty of storage space to help you move more of your items around town on your local hire, or interstate hire.
The addition of this new model Toyota HiAce van to our fleet of vehicles, is another example of our commitment for finding and delivering the best quality utes vans and trucks for ensuring a great hire experience for our customers.
Now, the new look might not be for everyone, a slightly more boxy version than our current HiAce vehicles.  But we reckon aesthetics isn't your primary motivation when it comes to delivery vans, and this model carries exactly what you are looking for; increased space, a smoother driving experience and more power to control at your fingertips.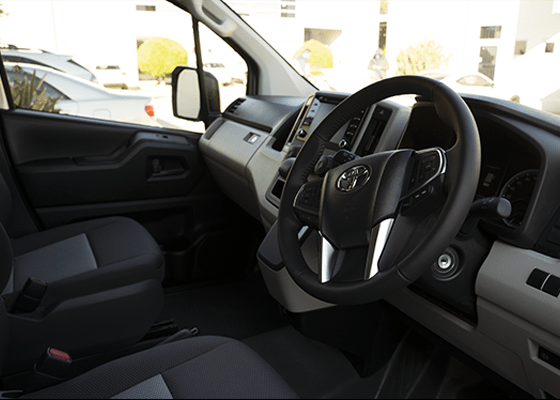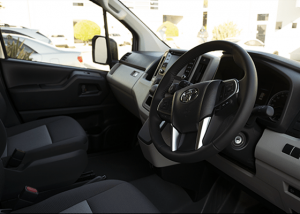 The transmission of choice for us was the six-speed auto and it generates 207kW of power at 6000rpm and 351Nm of torque at 4600rpm.  You'll notice that it gets up to highway speed pretty quickly, and the engine never seems to be working too hard, it's all pretty effortless, which is something you'll want if you're spending a lot of time driving long distances.
We know you wanted comfort with your ride, and these vehicles deliver. Comfortable fabric seats (the driver's pew is height-adjustable), a tilt- and telescopic-adjustable steering wheel, manual air-conditioning, with a 7.0-inch touchscreen display hooked up to AM/FM/DAB radio, and full Bluetooth connectivity for audio and phone.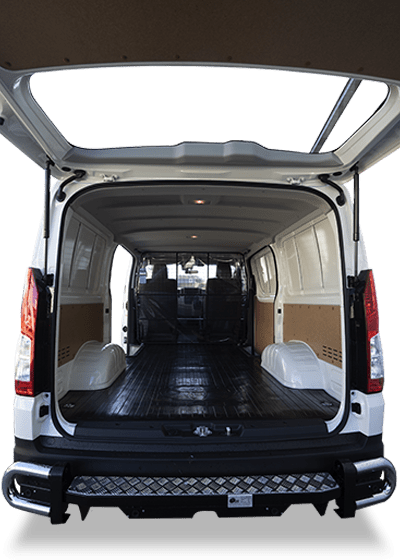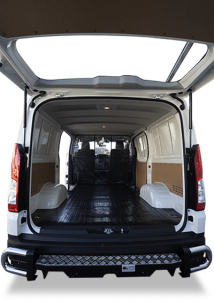 But we also know our clients need their storage space, and this where these new HiAce's really deliver.  The simple boxy design allows for maximising the storage area to its fullest potential. 1268mm between the wheel arches, 1760mm wide overall, 2530mm long and 1340mm internal height, the cargo capacity is measured at an incredible 6.2m³. We can vouch for it, it will take a mountain of stuff!
We are doing our best to roll this new model out to help meet the demands of our customers, but unfortunately it won't be available at all of our convenient hire locations in cities across Australia at present.  If you are keen to give this new vehicle a look, give us a call on 1300 826 883, and we'll see if we can organise your next move using this vehicle.
Meeting the needs of our customers is our primary concern, and finding the right vehicles has always been a part of that at Go With The Gecko.  We spend a lot of time considering the different model options for our fleet, and which ones are best for meeting our customer's needs.  We have been exploring the option of going Green recently, and seeing how adding electric vehicles would impact our customers, and their ability to complete their moves quickly and efficiently.  And we'd love your help with that too; by providing us with some valuable feedback and information that might be useful for us in evaluating the long-term plans for our vehicles.  How would going Green affect you? Do you have access to power charging stations?  What about on long trips? Would you feel more or less comfortable using an electric vehicle?  If you could drop us a line at admin@gowiththegecko.com.au, we'd love your thoughts on moving more towards electric vehicles in the future.
But for now, keep your eyes on the road for this new Toyota HiAce making its way around your town, helping our valuable customers to get the most out of their vehicle hire experience.