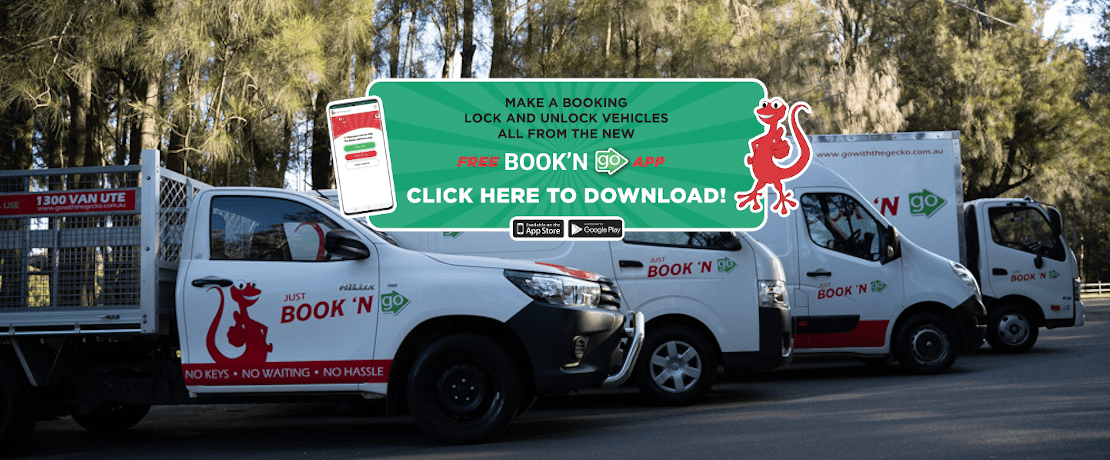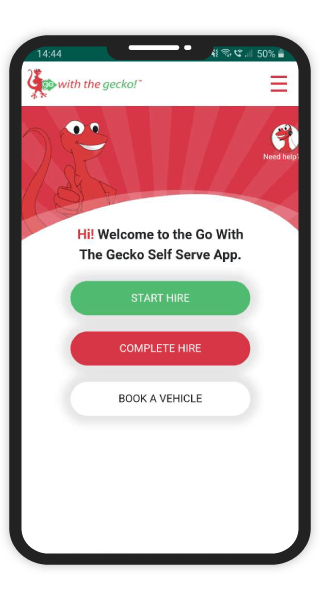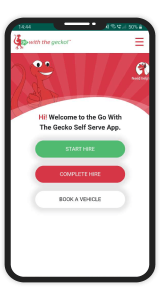 Back on April 30th, 2020, Go With The Gecko took an incredible step forward in its ability to deliver on its No Keys, No Membership, No Hassle commitment to its users, with the launch of its new Book 'N Go App.
This FREE Book 'N Go application, replaced the old system that Go With The Gecko had been using for getting people access to their vehicle hire bookings. In their hands now was the ability to control the locking/unlocking of their vehicle hire right from their own mobile phone, and handle all of details of the hire experience; including taking photos of vehicle pre and post condition for added security, fuel verification, accident reporting and the ability to provide feedback and star ratings to help Go With The Gecko to continually improve on its service offerings.
Since then, the app has been extremely well received, achieving an incredible average staring rating of 4.4 stars (out of 5), from 1218 reviews (at the time of posting). And customers continue to embrace the app in many more ways, using the app to store personal details for making future booking easier, and for making those bookings and signing the hire agreement all from their mobile fun, making bookings much simpler and quicker.
Available for download now through the links below, this app has the power to handle every detail of your hire experience; making it the smoothest hire experience in the vehicle hire industry today.
For iPhone users, click to download here…

For Samsung users, click to download here…

The Book 'N Go app is changing the way the vehicle hire industry works. No longer do you need to worry about traveling to some remote location for hiring a vehicle from a franchise post. Vehicles are conveniently located near you, and with the app, you can book and go all from your phone without needing to meet with any one in person.
We've simplified the hiring process so that you can move more for less.
We look forward to you trying the Book 'N Go app soon!