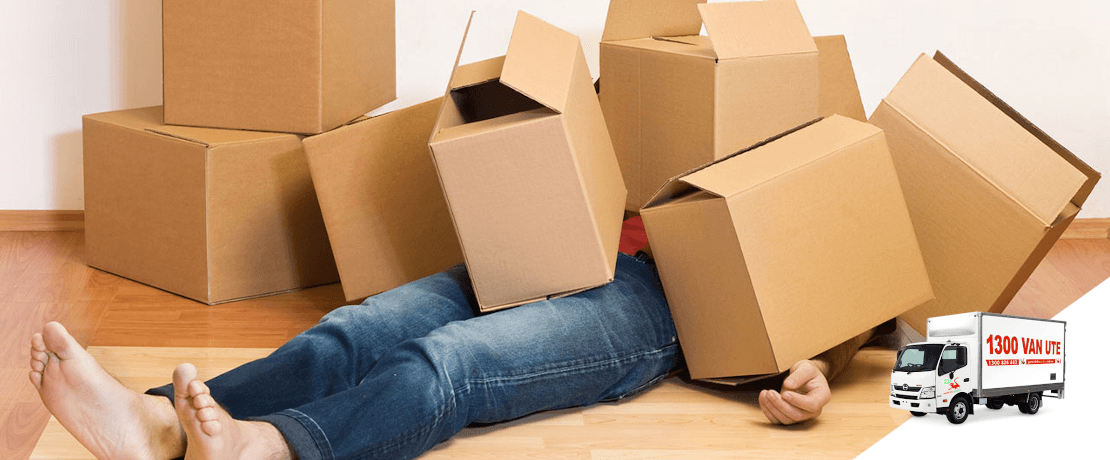 Moving into a new home is always an exciting new adventure: new beginnings, fresh inspiration, new surroundings, and things to explore.
However, did you know that moving homes is one of the top five most stressful life events we endure next to job loss, significant injuries and illnesses, divorce, and the death of a loved one? Moving can be a very challenging process.
So how can you make one of life's most expensive, stressful, and taxing life events easier on the mind and pocket?
Hiring professional movers is one example, but that can be very expensive and leave you having to trust total strangers with your valuable assets and precious memories. Hiring your own moving truck is a great way to take control of your time and assets as well as saving you a good amount of money, which can be better spent turning your new space into your new home.
So how else can you reduce the stress of moving? Read Go With The Gecko's top five moving tips for new homeowners for some more great advice.
1. Get organised
As the saying goes, "failing to prepare is preparing to fail." You know the drill, you finally get the hard work done moving into your new space, and you need a cup of coffee to refresh yourself.  But of course… the kitchen items have all been tucked behind the heavy garden tools in the shed.
Best to start all moves with a game plan.
Organise and prioritise by getting a game plan together with the team. Think about the essentials you will need straight away, and then clearly mark and categorise your boxes. Think about the first few days after you move in, what are you going to need most? Planning where to place items when you arrive if invaluable, trust us, future you will thank you!
2. Call in those favours
Remember that time you helped your mates move over that weekend? The usual payment is a BBQ or pizza and a couple of beers, right?
Well, it's time to get those favours returned and call in the most trusted and reliable workforce in the world – your mates! Many hands make light work, after all.
3. Make sure you have the right tools for the job
You don't want to realise too late that you could have used a sack truck to move the fridge yourself. Instead of wishing you bought some rope and tie-downs before the big day, think ahead and actually get them.
Part of being organised is being well equipped, and there is no need to break your back when the right tools can be cheap and easy to rent. You may even have a friend or neighbour who would be more than happy to lend items to you if they have them. Hiring your own moving van or truck can also save money, time, and hard labour.
4. The right box for the job
Boxes, boxes, and more boxes! If you think a big box that the whole kitchen will fit in sounds like a good idea, you may think otherwise when you try to move it.
Don't compromise your health or the chance of a slipped disc and expensive future physio and chiropractic bills. You are better off using clearly marked smaller boxes that are easier to move around and stack. The more you can keep the boxes a similar size, the easier the storage and transport will be.
5. Move and pack with what you've got
After a move, we are left with excess packaging that hangs around and takes months to dispose of slowly. But what about those old sheets, towels, and dishcloths?
Even though moving is a great time to purge old and unwanted items, some of those things could be just what's needed to protect the precious things you are taking into the next chapter. Use them to slide furniture and white goods or pack them around your dishes and breakables.
Once you have moved, you can cut old sheets up for future cleaning once the dust settles. This not only saves you money but also helps the environment.
Ready for the big move? Speak to Go With The Gecko today.
Book the right vehicle for the job! For smooth and easy pick up and return, contact your friendly professionals at Go With The Gecko today! We'll help you take control of your move without breaking the budget!