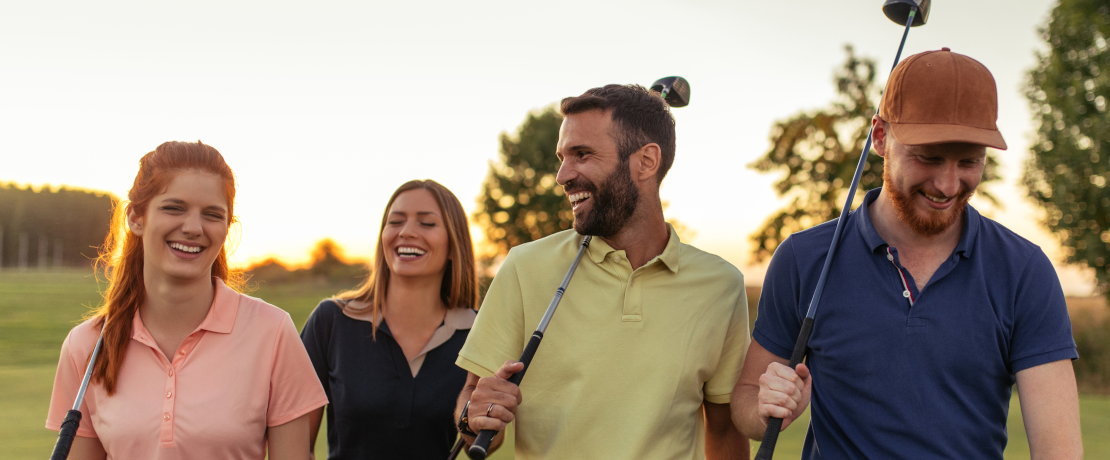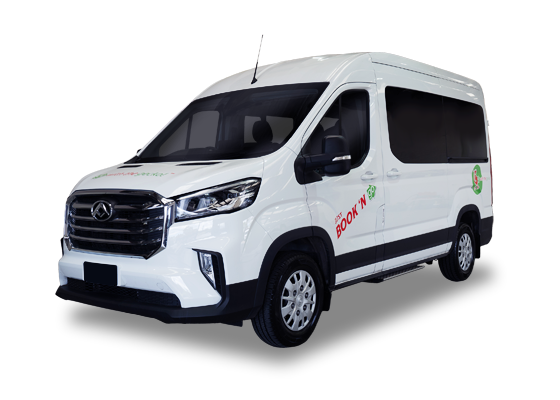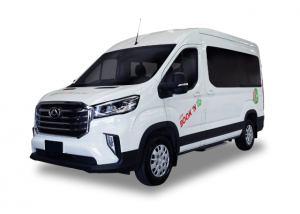 What is more enjoyable than hitting the open road with your mates on a golfing adventure? It is a great way to enjoy a break from the daily grind, share some laughs and build some wonderful memories with your friends and family.
And no matter if you are planning a day trip to a nearby golf course or a longer getaway around your state to a destination golf resort, you'll always have the same consideration… how can we move everyone around while keeping the whole gang together?
Hiring a minibus for your golfing trip is an excellent solution that offers multiple benefits. In this blog post, we'll explore the benefits of hiring a minibus for your next big group outing, how it can help make your next trip, your best trip yet.
KEEP THE GROUP TOGETHER
One of the biggest benefits of hiring a minibus for your golfing trip is that it eliminates the need for multiple cars, allowing you to keep the team together in the same vehicle. Having everyone in one vehicle means that no one gets lost unless you all get lost together. This will help reduce the stress of navigating unfamiliar roads and ensure that everyone arrives at the golf course safely and on time.
Getting everyone together for a game of golf isn't just about the game; it's also about the camaraderie and connection between players. A minibus allows everyone to travel together, creating an opportunity to chat, laugh and reminisce about the old times, while creating new memories for the next time. And when your group arrives at the golf course, you will all be stepping out of the minibus as one, creating a sense of camaraderie and team spirit that will carry over into the game.
SAVE MONEY
Another significant advantage of hiring a minibus is that it is cost-effective. When you consider the cost of fuel, parking, and tolls that will come with everyone driving in their separate vehicles, it becomes clear that hiring a minibus is the more affordable option. A minibus hire allows the entire group to split the cost of transportation, making it more affordable for everyone.
In fact, the cost benefit can be so great, that you might be able to afford hiring a driver too. Which, would also mean that everyone gets to sit back, relax, and enjoy the trip without having to worry about navigating unfamiliar roads.
COMFORT
One of the most significant benefits of hiring a minibus is that it provides a comfortable and spacious environment for the group to travel in. Golfers know that the game can be physically demanding, and it's important to be well-rested before hitting the greens. A minibus offers plenty of legroom and space for golf bags, ensuring that everyone can travel comfortably without feeling cramped.  Moreover, many minibuses come with air conditioning, ensuring that everyone remains cool and comfortable throughout the journey.
ENVIRONMENTALLY RESPONSIBLE
With climate change becoming more prominent, it's important to consider the environmental impact of our actions, and how when multiple cars are used to transport a group of people, it leads to increased emissions and contributes to air pollution. Hiring a minibus on the other hand, ensures that everyone travels together in one vehicle, reducing emissions and minimising the group's carbon footprint.
And let's not forget that golf courses are often located in beautiful environments, and a minibus provides an opportunity for the whole gang to take in the scenery along the way. For example, if the golf course is in a coastal town, your group can take a more scenic route along the coast, stopping at scenic viewpoints along the way. Exploring new destinations will add an extra layer of excitement to the trip, creating a sense of adventure and exploration that will make the journey as memorable as the game itself.
Hopefully those benefits have convinced you, and you're thinking about hiring a minibus for your next outing.  If so, here are a couple of important details that you must consider before you commit to the hiring cost of a minibus rental.
It is important to choose a reputable company that provides safe and reliable vehicles. The minibus should be well-maintained and serviced regularly to ensure that it's in good condition. A reliable minibus hire company should have insurance coverage that can ensure peace of mind during your trip for everyone.
It may seem obvious, but you should count the number of passengers, plus the number of golf bags and luggage that will need to be transported. Many minibus hire companies have various vehicle sizes, like 11 seat minibuses and 12 seat minibuses, and it's important to select a minibus that can accommodate your group's needs. Your minibus should have adequate space for passengers to stretch their legs, store all their luggage and golf equipment, and still have a little room left over to not feel so cramped.
It is important to consider the specific needs of the group. Some golfers may require additional amenities such as wheelchair access or additional storage space for specialised equipment.
If you do hire a driver, make sure the driver is experienced and licensed, with a good driving record. But also make sure that they are aware of your itinerary and are familiar with the roads that you want to travel on. They may have some helpful recommendations that would improve the experience for your group.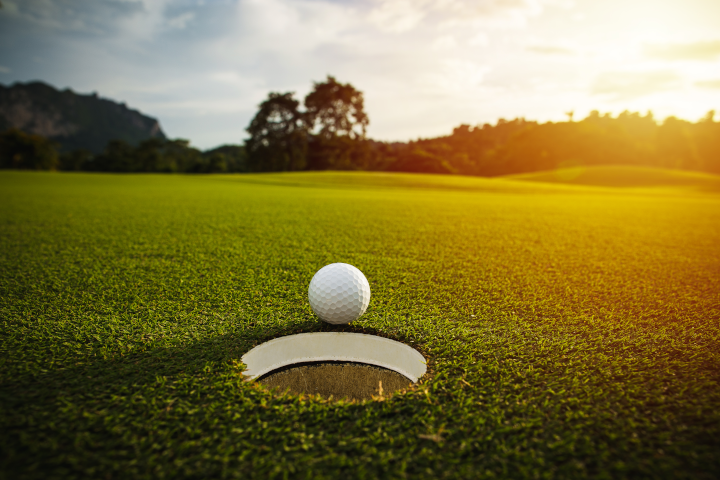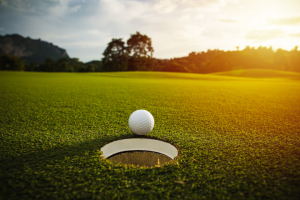 Hiring a minibus for a golfing trip with your family or friends is an excellent way to enhance the overall experience compared to everyone fending for themselves. It provides a cost-effective, comfortable, and safe transportation option, while also being environmentally friendly. Additionally, it allows everyone to travel together, creating an opportunity to bond and create lasting memories.
If you're looking for a minibus for your next group golfing adventure, contact us at Go With The Gecko. We can help set you up with a safe reliable minibus that will help get your crew out to the links safely, economically and in style!