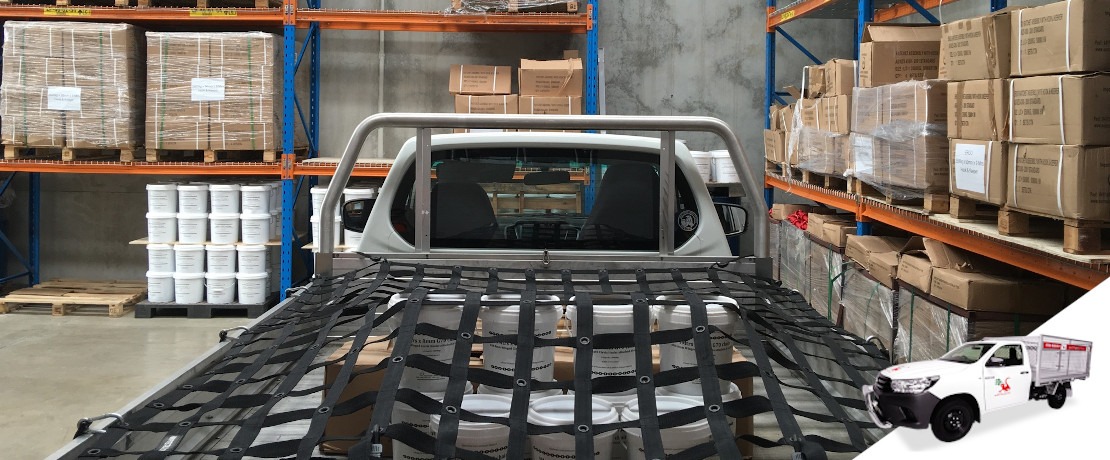 You can't go wrong with utes when it comes to transporting and moving items yourself. These vehicles are built for that purpose with their cargo trays that are great for lifting items in and out of, and transporting those goods around town quickly and easily.
But utes do require extra care for securing your items because their cargo trays are open air, meaning they are susceptible to the elements, and can extend the size of your ute, especially its height. To avoid ending up with items that get broken along their journey, you need to secure your load properly.
How to Protect your Belongings from Getting Damaged
If you intend to move some of your precious cargo around, or want to be compliant with the rules of the road, below are some tips to ensure that you safely and legally secure your goods for the road ride ahead.
Know The Overhang Limits
You may be tempted to just load your belongings into the ute – not minding how far off the edge it goes, as long as you are sure it wouldn't fall off.  What could go wrong? By doing this, you are setting yourself up for an accident, not to mention for fines that you will be required to pay to the transport authorities for not keep a safe radius for your vehicle and others. To avoid making this mistake, ensure that you know the overhang limits of the ute before loading and securing your belongings.
Make Use of the Right Knots
One of the simplest and most effective ways of securing your load is by tying them down. This will prevent them from moving during transport and ensure that they remain on the ute. Securing your items properly however requires more than just a single kind of knot. Be sure you make use of the appropriate knots ones that can handle more stress than a single know.  Your chosen knot should be able to secure your items and be easy to remove when you get to your destination.
Wisely Make Use of Anchor Points
A lot of utes come with anchor areas for you to tie and secure your truckload. Such points come in the form of rails found on both sides of the ute. Whether you are making use of webbing to cover the whole cargo, or rope to tie the items down, ensure you properly secure those anchor points for additional protection and strength. The more your make use of your anchor points, the more protected your items will be.
Make Use of Padding
During a ute move, making your items secure involves more than just tying them down to make sure that they don't move while on the road, it also requires ensuring that they are protected from damage. A great way of doing this is making use of padding and wrapping your precious cargo in them; especially for items that are fragile. This will prevent them from rubbing and bumping against each other during the vibrations of the move.
Pay Attention to Tricky Items
Maybe you are looking at doing some spring cleaning, and hiring a ute to transport some items around, keep in mind that some items will be more difficult to move than others. Long objects, items having sharp edges, and slippery items, for instance, usually require more care and caution while preparing for transportation. If you intend to transport such items, take precaution for properly securing them and ensuring they are save to carry on the ute. You can do this by having additional knots and ties, covering sharp edges properly, or making use of rubber padding and rubber mats to prevent them from sliding.
Book Extra Damage Insurance
Speak with your hire company regarding extra damage insurance to protect yourself against an unfortunate unintended accident. There are a lot of ute rental companies that offer various insurance policies so that if any damage occurs, you don't incur extra expenses.
It may take more time and effort to properly secure your items, but using your ute safely and ensuring proper handling of your goods, will benefit you by ensuring that your belongings stay intact and free from any damage on their trip.
It is always best to be safe than sorry, so make use of materials you need to secure your items properly. If you need a ute hire in Australia that is affordable and easy to use, or have questions about how to safely transport your items, contact us today.  At Go With The Gecko, we've got utes that come with cages and without cages, to accommodate any load, but also to improve the right starting point for providing safe transport for your goods.  Talk to us to find out which one will be better for your load.