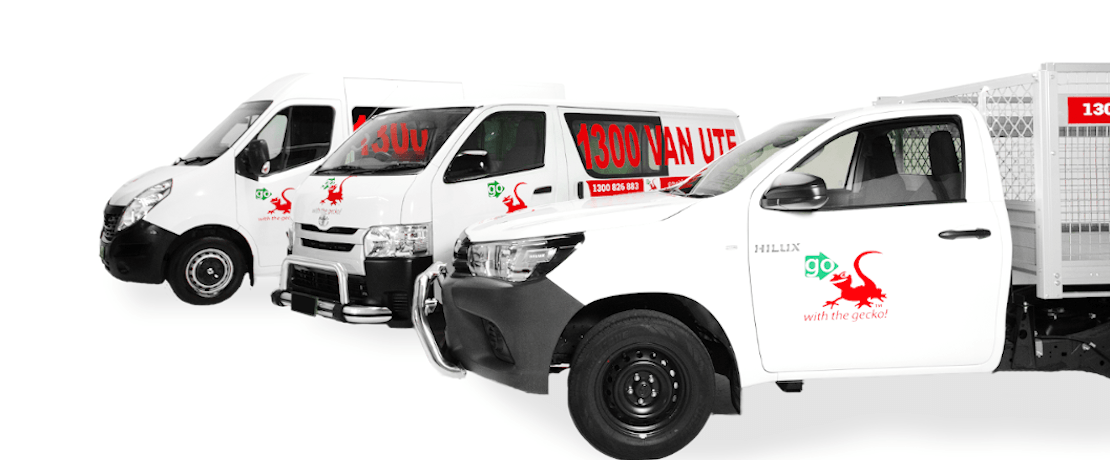 Handling your own self move comes with a lot of benefits. It allows you to save a substantial amount of money, and you'll gain the satisfaction of organizing everything as you'd want it. Also, it gives you the flexibility of engaging in other activities during the move. However, for a successful and seamless moving experience, there are some things you need to get right. One of these things is the moving vehicle you hire to complete your task. The right moving vehicle ensures that everything fits inside, and you have a safe, uninterrupted journey to your destination.
The question on your mind right now is, "How do I get the best vehicle for my move?". Let's look at some top tips to help you make the wisest choice.
Consider the Items You're Moving to Get the Right Size
For a smooth move, getting a correctly-sized van or moving truck hire is vital. If you hire a vehicle that is too large, then you'll be wasting money on space you don't require. Your items may also end up damaged because of the shuffling and tumbling in the back. If you hire a vehicle that is too small, you may be forced to make multiple trips to your destination, which means more time wasted, more fuel used, and other additional costs. How can you get the right fit? Consider the quantity of your belongings. Put all your items in one place, and you'll be able to approximate the right fit size vehicle for them.
If you're having a hard time approximating, get help from a vehicle rental professional.
Know the Vehicle's Condition
Before you settle on a certain vehicle, the other thing you need to do is check its overall condition. Moving with a van full of household items is not an easy task, which means that your van of choice should be reliable. It should be well-maintained to ensure that it doesn't break down while on the road. If you see any visible damages, be sure to notify the rental company before driving the car off. This ensures that you're not charged with damages you didn't cause. If you have any questions about the vehicle's condition, don't be afraid to ask.
Consider the Vehicle Amenities Available
Even if your main aim is moving your items successfully to your new destination, you may also want comfort during the journey. Hiring a well-equipped vehicle ensures that your comfort is guaranteed and you have less stress along the way, especially if you're moving a long distance. Some of the amenities you may want to look for are a properly functioning AC, several seats to allow more space for a friend or relative travelling with you, and a car stereo to keep you entertained.
Other than comfort amenities, don't forget to check safety amenities. For instance, several tie-down points in cargo area to ensure that your belongings are safe and secure. Check for these and other amenities for an overall enjoyable move.
Consider the Costs of Renting the Moving Vehicle
You may be moving on a tight budget, and this is where the costs of hiring a ute van or truck for you to move yourself is crucial. If prices are too high, you may end up paying too much, which means going beyond your budget. Go for a vehicle rental company that charges affordable costs. The company should have flexible hiring packages to suit your needs. Another thing you shouldn't forget is confirming the things which are and which are not included in the hiring rate. For instance, things such as fuel, road tolls, parking charges, and traffic fines may not be included in the hire rate, which means you'll be handling these charges yourself.
Hire from a Reputable Vehicle Rental Company
There are lots of moving vehicle hire companies in the marketplace, but make sure you hire from a reliable, trusted, and reputable company. What can a reputable company do for you? One, they maintain their vehicles to prevent breakdowns while on the road. Second, they have no hidden charges; they make everything clear so that you're satisfied with their services. Third, they always have dedicated and knowledgeable staff to answer any of your questions. These experts can even analyze your needs and help you pick a suitably-sized truck and price package.
If you're looking for vehicle hire for your self-move, follow the above tips. Even though self-moving may seem like it's challenging, getting the right truck or van rental will take some stress off the process.
And if your search for that reliable reputable company leads you to Go With The Gecko, we'd love to arrange the best, safest and cheapest vehicle for you.  Give us a call at 1300 826 883 or admin@gowiththegecko.com.au.  We'll show you how easy your next self-move vehicle hire can be.