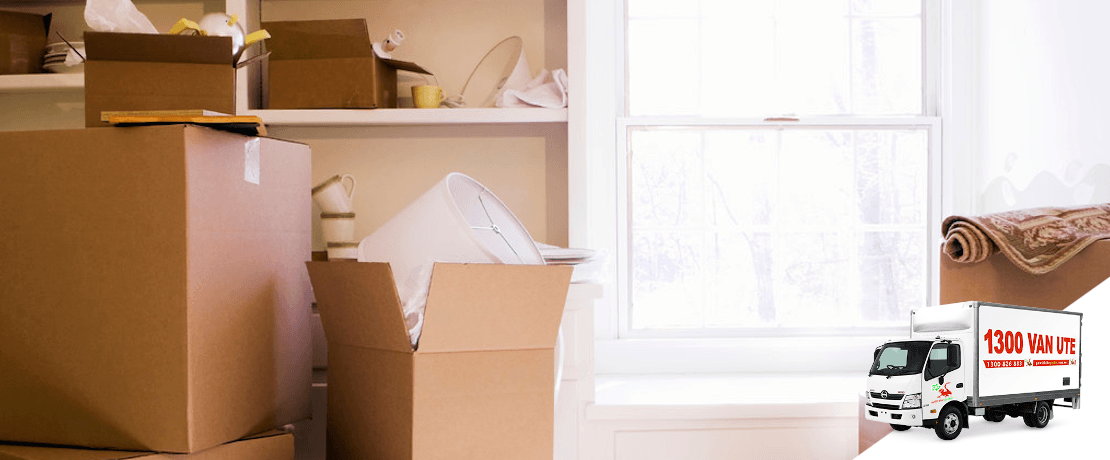 If you are planning an upcoming move, saving money is one of the significant advantages of doing it yourself, but so is the ability to work to your own time frame. Moving is stressful enough let alone having to work at a pace that doesn't suit your schedule; it can stack up the worries in no time!
Hiring a professional moving company can save you time, but it is costly. Plus, the moving company will want you to work to their schedule, not the other way around. Fortunately, the less expensive way to move can also be the lower stress strategy. Renting a moving truck, for example, is one way to cut down on relocation costs. If you think you are ready to take the plunge into moving yourself, read on for some handy hire tip and ideas to help you move at your convenience.
Are they friends, or are they helpers?
Don't take the idea of move-it-yourself literally. After all, what are friends for if not to help you shift a couch every now and then? A DIY move is made much easier with some reliable help. Save the risk of broken belongings or injury by enlisting the help of friends and family.
Just remember, the appropriate payment is beer or wine with pizza at the end of a big day moving.
Rent a moving truck
There are plenty of advantages to renting a truck for your DIY move. It's cheap, it gives you control over how your belongings are packed and transported for security, and it works to your time frames. To keep things simple, reserve a truck ahead of time and make sure it's the right size for your needs.
Aim a little bigger than you may think, so you have plenty of room for all of your belongings.  A great strategy to take some stress out from your move, is to hire your vehicle one-way. If you can't, make sure there is a pick-up/return spot near your old or new home to make at least one stop more convenient. It is also a good idea to ensure that your vehicle is capable of towing the load.
Start early
It's always a good idea to get an early start on moving day, especially in the hotter months. Get on the road earlier and try to avoid the rush hour commute. Driving, parking, and unloading are made much more difficult if there is a lot of traffic around. It also allows plenty of time to unpack before dark.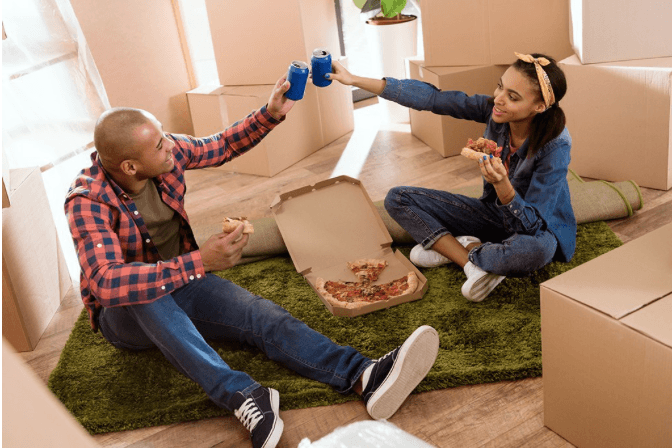 Ensure you abide by all the proper moving payment methods such as beer and pizza when enlisting the help of friends!
Declutter
There is no better time for a cull then during a move. The less stuff that you have to move; the easier, and lighter, your move will be. De-clutter as much as possible by cleaning out your closet and bookshelves. Always recycle or re-sell items for a little extra pocket money to save things from going to the landfill. You can also donate gently-used clothing or furniture as well.
Use proper moving boxes
We've seen many disasters as a result of a flimsy moving box. Make sure you have the best boxes for the job. We recommend corrugated or bankers boxes for durability, or you can use reusable plastic bins. You'll also want to make sure you have some bubble wrap, moving straps, and newspapers to keep your things safe and tied down while transporting them.
Move on a weekend
Moving at your own convenience means not only saving money, but you can also pick a day that you don't have to work. Move at your own leisure on Saturday or Sunday without paying extra expenses or having to skip a day of work. A Saturday move also means that you'll have an extra full day to get everything sorted before heading back to work.
Get started with Go With The Gecko today!
The first step is finding the right moving vehicle for your needs, ensuring that it is easy to book, and also easy to pick up and return. Go With The Gecko ticks all of those boxes, so let's have a chat about getting you started with a smooth move today!