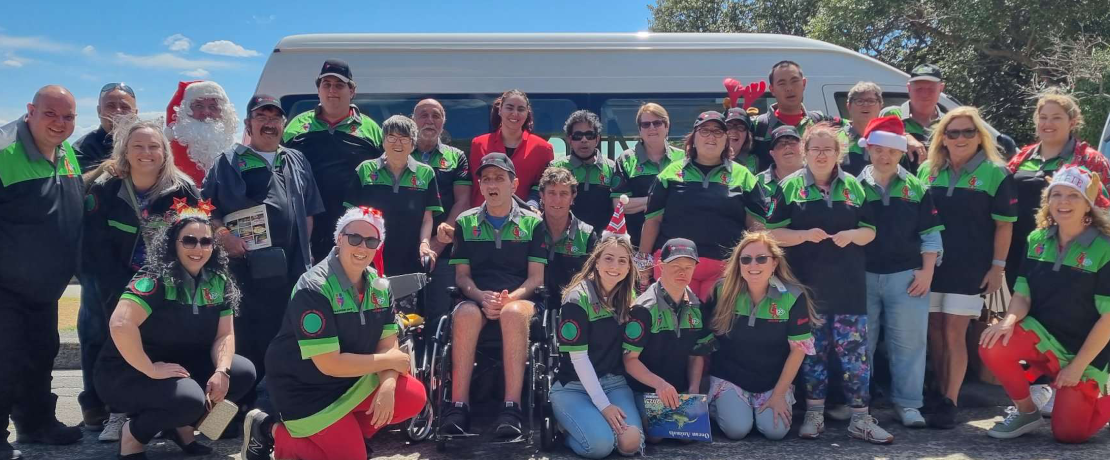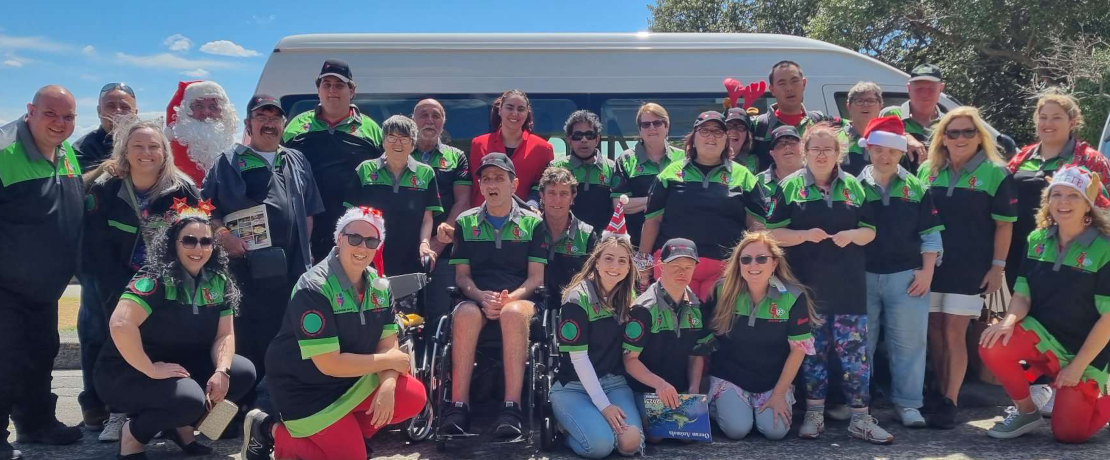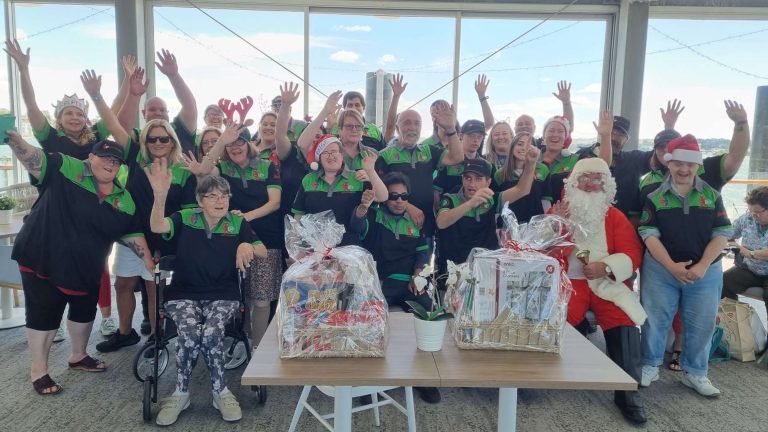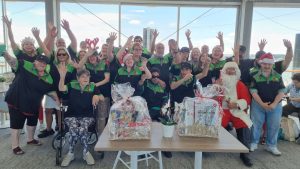 Recently, Go With The Gecko has started taking an active approach in helping support and aid the incredible team at Adventure Out, a Disability Social Group with a lot of heart, that caters to participants aged 18-65 with mild physical and intellectual disabilities, by facilitating access to a range of social group activities for their participants; including visits to movie theatres and live shows, clubs, outdoor barbecues and picnics, ferry trips, museums, walking and swimming activities and so much more.
Because most participants are picked up from their homes and then transported to their activities, then taken home again, we saw a natural synergy and means of helping that aligned with our expertise.  Since then, we've donated a passenger van with a mobile lift to help take more people around on their outings, and we've helped fix up the previous passenger van to make sure it was always ready for the next adventure out.
We've also started to promote our involvement with Adventure Out on our website and online booking system, allowing for our wonderful customers the opportunity to provide some additional financial support to this fantastic organisation of their own, if they so choose to.
Which is why we found it so incredibly special to be a part of their recent Christmas holiday party.  The holiday season always has the opportunity to impress and surprise you with the generosity, kindness and drive of the human spirit.  And this Adventure Out holiday party was no different.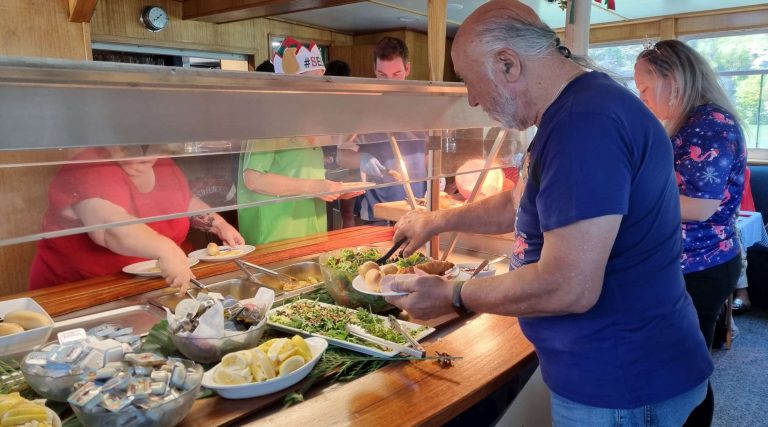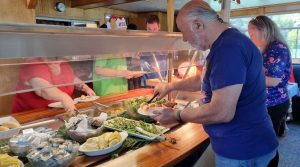 We all met a local docking point in southern Sydney, where we got on-board a boat to cruise around the local waterways, while enjoying a finely cooked Christmas meal on-board.   Despite the recent bad weather around Sydney, today was blessing us with some great clear weather that made for a wonderful sail.  Everyone was in good spirits, laughing, smiling, and enjoying the food and friendships on-board, both new and old.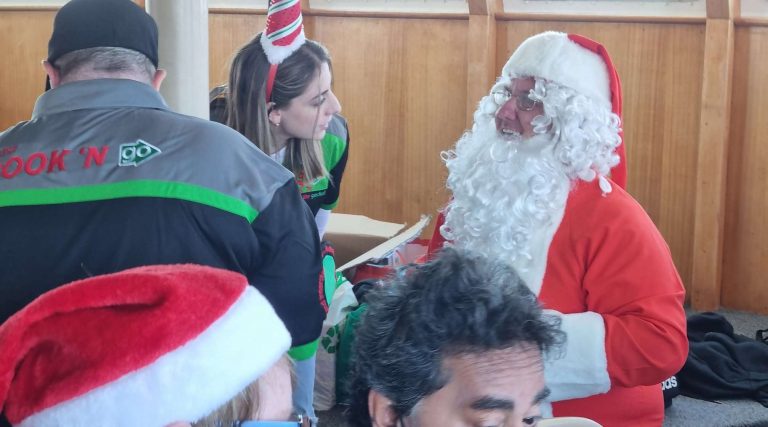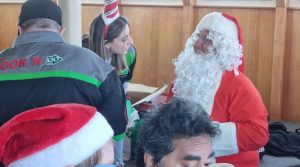 After we finished eating, there was even an opportunity to hand out some gifts and enjoy a special arrival from Santa Claus himself, to meet with everyone, hear some Christmas wishes, share some laughs, and enjoy the festivities.
While the activity itself was a lot of fun, it wasn't until we got back to shore and the Adventure Out team gathered to do a few speeches did it become obvious just how special this team is.  As they shared heart-warming anecdotes about the tireless hours and selfless contributions that everyone is providing from the volunteers and support staff, and they ribbed each other as only those who've battled together and exhausted themselves piecing solutions to the unending challenges that this charity presents can do, did it became more clear just how incredibly passionate and dedicated they all were, and just how valuable and necessary this charity organisation has become.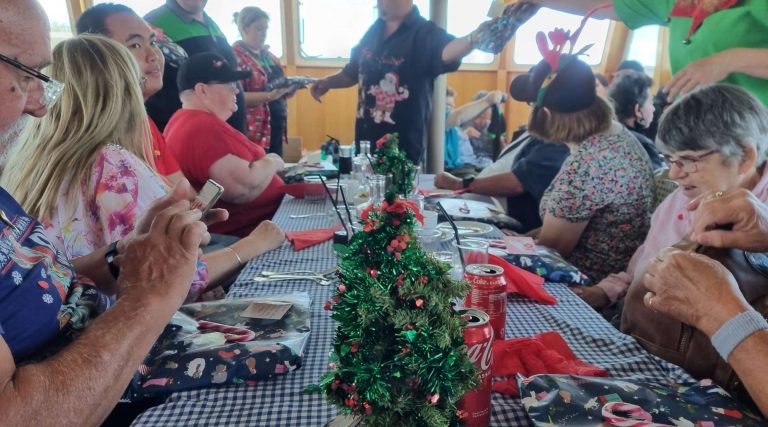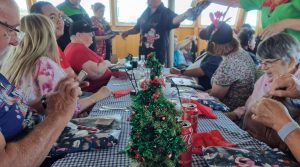 We're humbled to be a part of this passionate organisation, seeing the countless hours that the team puts into making it all work, and the incredible results that they've been able to achieve bringing so much good faith and joy to so many people.
This holiday season, we are wishing everyone at Adventure Out the very best of holiday seasons, and we look forward to continuing being a small part in their great work in 2023!