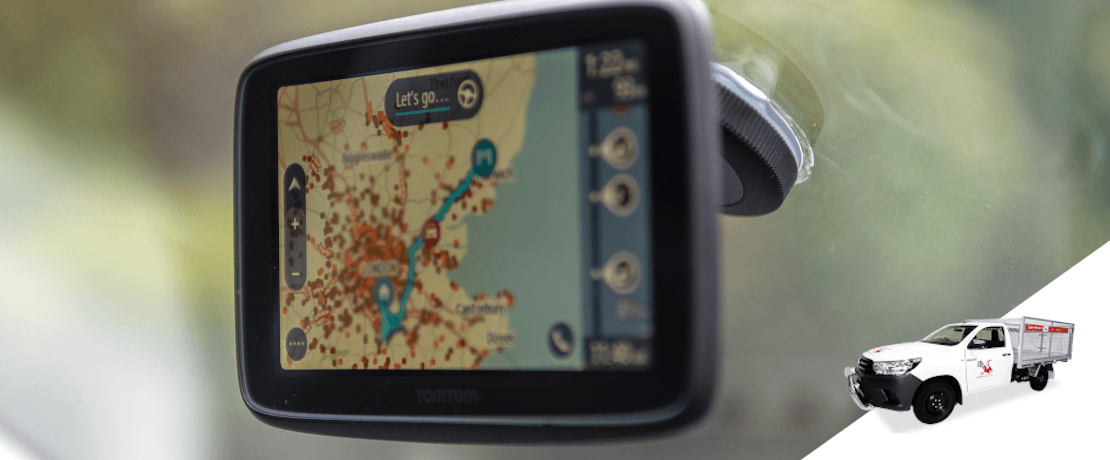 Transporting your large bulky items from one point to another can be difficult if you don't have the right type of vehicle to make the move them yourself. You'll end up getting stressed out, and you may not be able to keep up with your original schedule. Having the right vehicle is just one big part of making your transport move easier. You may also need the right accessories to help you transport your items more safely and easily.
There are many accessories or extras that you can use with any hire vehicle; some you may need, some you might not.  It is always best to consider your specific needs, but in general these are our favourite accessories and extras for getting the best out of your vehicle hire…
GPS
This is especially good when you are making long hauls with your hire vehicle, or transporting items around in new areas.  Especially with a larger vehicle, where you aren't confident in the way, having a GPS there to point you in the best direction is a great relief.  You can use the ones on your phone just as easily these days, but a lot of modern GPS units also come with addition features, like fuel station identification to make it easier to find fuel for your hire.  A good GPS can take a lot of the stress away in your move.
Seat Covers
Protecting the seats of your hire vehicle while you're driving is just as important as keeping the other parts of the while vehicle safe from damage. Seats can be especially susceptible to damage, especially if you putting items on the seats while you move.  With seat covers, you'll be able to prevent the seats from becoming torn in that act of moving, and getting stuck with an avoidable damage bill. Seat covers can also help you protect the seats from spills from beverages. 
Premium Roadside Assistance
Call it the safety net that you never want to use, but if you ever do need to, that premium roadside assistance you got when hiring will be the best investment you've made.  Not only does it help give you piece of mind against even the smallest of road incidents, but it can save you from an even larger bill at the back end of you hire. 
Travel Road Kit
A travel toad kit is a great way to ensure that you're ready for any emergency situation that you could be encountering.  This is especially valuable if you are making longer road trips through Australia's outback where reception and help might not be immediately available if anything goes wrong.  It is something that you never hope to use, but you'll be happy you prepared yourself appropriately if you do need it.
Straps or Rope
Unless you are moving stacks of equally sized boxes, or just a well-proportioned bunch of rectangular shapes that just naturally fit together, at some point you'll need to ensure that your items are secure.  And nothing provides that security better than straps.  Great for tying down items, or just tying items together, they can help limit movement and rattling in the vehicle during your move protecting your items from themselves. 
Choosing a good accessory can help you save a lot of money. Choosing some functional extras to help you with your move can make your work much easier. For this reason, you should always give a moment to think if there is an accessory that you can get that has the right functions to help you get more from your hire.
Need some more ideas on the accessories that might be right for your move? Give us a call to discuss today.