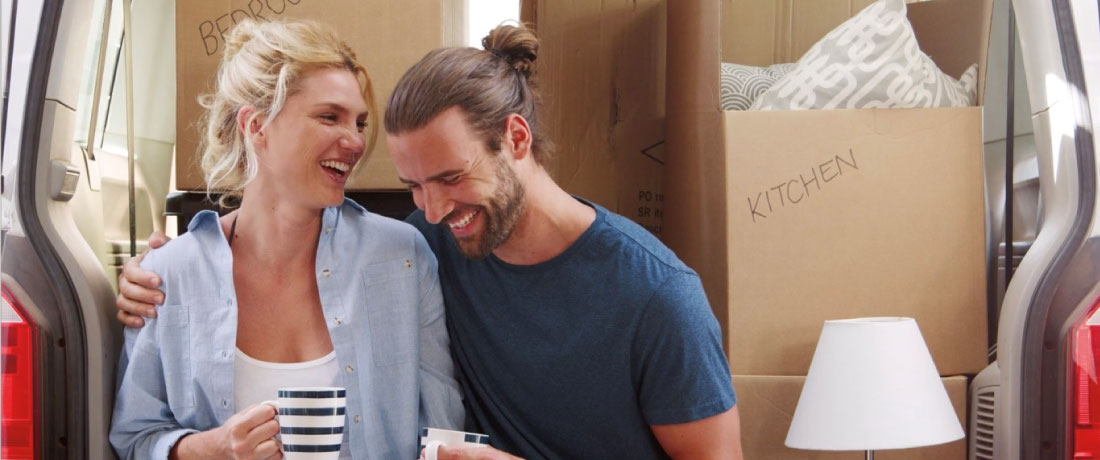 It is probably our most frequently asked question at Go With The Gecko…. How can I make my move easier?!
Moving can be a difficult and stressful time, and there are so many ways to make it harder on yourself. But we've been in this industry since 1995, so we've seen it all. And we've developed these 7 great moving hacks that you can use to help save you on some of the frustration and stress that comes with moving.
1. When it comes to moving, getting economical with your space is essential. We tend to get very protective with our precious items and glassware with big bulky bubble wrap, when you could just wrap everything in your clothing, sheets, towels and other linens. Save space, and keep everything protected!
2. When it comes to unpacking, the desire to just unload and be done with it is usually quite high. And we can appreciate that, but with a little extra planning at the beginning of your move, you can save yourself a lot of time on the back-end. Simply label all of your boxes with the room that the box should be moved into. This makes it easier for anyone helping you to move, and saves everyone from the "Where does this go?" question.
3. Getting organized before the move can be extremely helpful. It is amazing all of the items we can collect over time, many of which we don't even notice we have any more. When you're starting to pack, consider sorting through your items and start Marie Kondo-ing yourself and either donating, selling or throwing away items that you no longer need.
4. Another clever way to get yourself organized and reduce the amount of items you need to move is to start going through your fridge/freezer/pantry and eating all those items that are taking up space in the kitchen. Limit the amount of food you buy from the store in the weeks leading up to the move to avoid ending up with a bunch of food items to take with you. You can quickly stock up when you reach your destination.
5. Cleaning objects the day before you move them, especially underneath them, can help make pushing and moving those heavy bulky items around to the truck that little bit easier. And when they arrive at their destination, they are going to look fresh and clean in your new surroundings.
6. And while we are on the subject of cleaning, make sure to clean your new place before moving items into it. You'll never have a better opportunity to get to every nook and cranny of the new place, so take some time to give it a thorough clean… your bulky items from hack #5 will thank you!
7. Our final hack is to make sure that you have all your supplies on hand before you move your stuff yourself. Boxes? Check. Duct tape? Check. A marker? Check. It is key to make sure that you've got access to these items right from the beginning of the day to help you stay on schedule and ready for success.
If you follow these tips, we're sure that you'll enjoy a less stressful move… you may even enjoy it!
At Go With The Gecko, we've been helping Australians move locally and interstate since 1995, so come lean on our experience and we can help take some of the stress out of your next move.