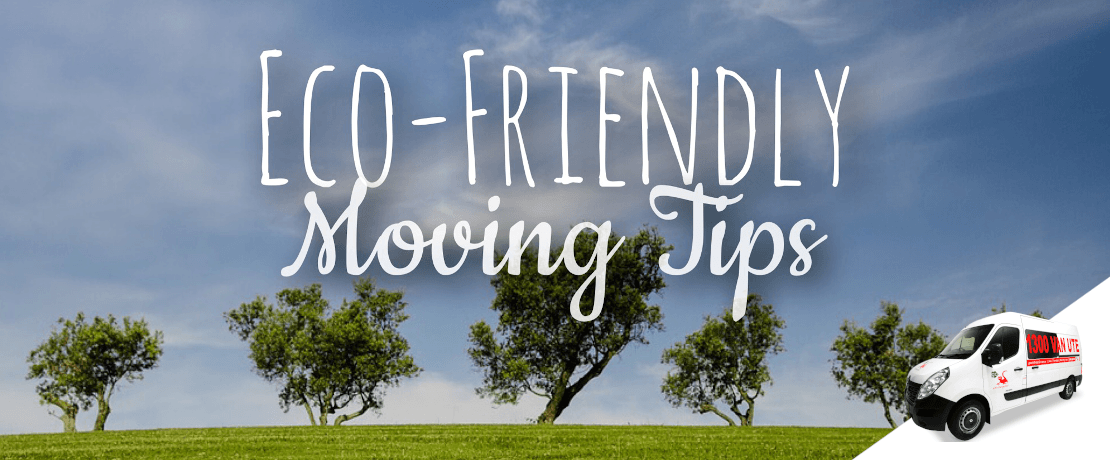 Your effort is appreciated. You are trying to make moving environmentally safe. This is something everyone should consider to help do our part in developing greener communities. Moving is a part of life for many of us, and yet we hardly plan to go green while moving our house. If anything, moving conjures up images of gas guzzling trucks spewing noxious fumes all over the road. However, for both interstate travel and local moves, there are a few things you can do to help minimize the damage to the environment we cause during a move.
In this blog post, we're going to look at ways of making your next move more eco-friendly, with these five easy tips.
Use Your Existing Items
Packing is one of the most important parts of moving; it helps keeps things organized, neat and helps to protect them during your move. You'll need to pack almost everything, including your kitchen items and clothes. What are you planning to use for packing? You may have more access to containers than you might have previously imagined; you can use plastic bins, suitcases, dresser drawers, duffel bags, and gym bags.  Instead of investing heavily in single use boxes or plastic containers, see what you can come up with already in your possession.  And when it comes time to protecting those packed items, think about using your own clothing and fabrics (comforters, linens, towels) instead of purchasing packing pellets.
Consider Using Reusable Boxes
Why should we spend on boxes every time we move? If you want to make a greener move with your next move, consider finding old boxes, and where possible, make sure that these boxes are reusable. You can get moving boxes from your friends, local stores, and even from your neighbor. And once you have these boxes, don't be so quick to throw them away once you've unpacked in your place.  Not only can boxes be good for organizing existing storage areas, but they also can flat store meaning you can save them in advance of future moves.
Use Eco-friendly Cleaning Solutions
Chances are that if you are moving, it may mean that you will have to ensure that the space you are leaving is perfectly clean. Many people use chemicals to clean the house and give it a fresh and new look. If you are planning for a greener move, eliminate these chemicals from your cleaning products. These chemicals might be effective to eliminate a stain and offer optimal cleaning, but they are harmful to living beings as well as the environment, and greener versions exist that are just as good at cleaning.
Donate All of Your Unused Items
You should not simply discard the items that you do not use any more, your trash might be another person's treasure after all. This is not only environmental-friendly, but it can also bring a smile to the face of those who are looking for such an item. While planning your move, make a list of your unused items. Divide them into three categories; recycling, donating, and toss piles. Make sure that your toss pile has as few of items as possible. You can donate many unwanted items, you will find many charities will accept a range of donation options. Also, you will find many options for recycling. Handling unused items like this will also help cut down on the items you move, which is always an added bonus.
Find the Right Moving Company
The best way to make an eco-friendly move is a green truck or local van hire. You will find many moving companies in Australia that have modern vehicles that are better suited for the roads than previous models. And when considering your vehicle to move with, try to choose the right sized vehicle so that you limit the number of trips that you'll need to make.  The less time that you are on the road, the less time you'll have to worry about gas and burning fuel.
Following these tips can help make your next move more eco-friendly. If you wanted more ideas, or to discuss your next move in general, call the moving experts at Go With The Gecko.  We look forward to hearing from you.