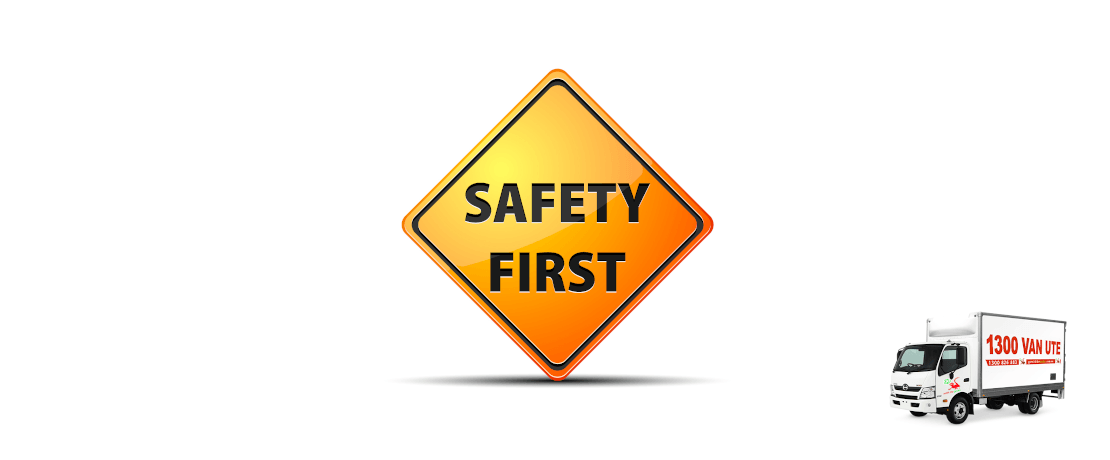 While we are big fans of the DIY work ethic when it comes to moving things here at Go With The Gecko, we never want to see personal safety compromised!
Safety should always be the top concern throughout the entire moving process, so we have compiled some helpful tips to prevent accidents and injuries while you are moving around items.
Tip 1: Clear a path
A clear and direct path is a safe path! Identify the route you are going to take to move certain items and ensure there are no obstructions that can divert your attention while lifting and moving. And if you have options, aim for the safest shortest path.
You may even need to trim some greenery or branches that overhang on driveways to ensure that nothing catches the items you are moving from above, and always beware of low-hanging lights inside.
Tip 2: Protect the property
Whether you are moving out of an old house, into a new one interstate or even just relocating some big items between businesses, protect the property. Even if it isn't yours, show the respect it deserves by using large pieces of cardboard or old carpet, blankets, or bed sheets to protect the floors and walls. Secure those pieces in place, so that they don't become a slipping hazard, and always cover the stairs.
If it happens to be raining on the day you are moving things, ensure your coverings won't absorb moisture and use corner guards wherever possible

Tip 3: Wear protection gear
Make sure that all of the people that helping to load and unload your items are appropriately dressed for the task at hand. The best options are;
Comfortable clothes
Flexible and breathable materials
Long sleeves and pants to protect skin
Avoid baggy clothes
No high heels or thongs
Wear gloves
If possible, it is also crucial to have some sort of back support that can help to reduce the strain on your body. There are various moving equipment that can help you achieve a safe and efficient process.
Tip 4: Keep the kids or pets away
While it may seem like a fun idea to have some little helpers, it can increase the difficulty of your move if you have kids or pets hanging around. The potential risks here are for both their and your well-being. Kids or pets running around when your visibility is minimal increases the risk of potential danger, as you may be carrying large items that could cause someone to fall and get injured.
Tip 5: Make the most of the loading ramp
If you have chosen the right one, most moving trucks like our Hino Fleet, come with a power ramp that will make your move much more manageable and safer when loading and unloading the vehicle. Simply load your items onto the ramp and let the truck do the heavy lifting – literally.
It is vital though that you always ensure that the ramp is dry before using it.
Tip 6: Use proper lifting techniques
Always bend with your knees and use leg and arm strength to lift – never lift from your back! Carry items close to your body and take small steps. There are benefits to moving yourself but rope some friends into helping you lift your items to make it easier and quicker on you, and help maybe make it a bit more fun.  Just don't forget to offer them some pizzas and drinks for their hard work after the move.
Remember, it's not a race!
The key when moving items is never to rush things. Loading and unloading is not a race, and if you plan everything in advance and follow the tips listed above, you will avoid hasty actions and rookie mistakes.
Speak to Go With The Gecko today about our hire vehicles that will make both short and long-term moves safer and easier. We are safety experts in this field, so get in contact when you want to know the best safe way to move more for less.