Rent by the Day or Week. No Memberships. No Keys.
Easy Vehicle Hire From Your Mobile Phone.
Drive away today in one of our 2.0 or 1.0 tonne Vans or Utes from select Total Tools locations. Fuel efficient and easy to drive.  Air conditioned, Bluetooth Stereo and seating for up to 3 passengers; all of our vehicles are operable on just a standard car licence.
Our simple handy online booking system allows you to book your vehicle online and drive away without keys or memberships.
We send you locking and unlocking links through your mobile phone, so you'll be on the road more quickly to save you time and money on your next self move.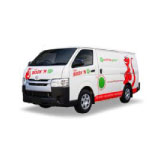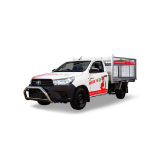 Total Tools Epping
1/326 Cooper St,
Epping VIC, 3076
Total Tools Thomastown
308 Settlement Rd,
Thomastown VIC, 3074
| Hire Period | Rate Charge per Day | KMs Charge |
| --- | --- | --- |
| Monday - Thursday . | $55 | 100KM free then $0.35 per km |
| Friday - Sunday | $82 | 100 KM free then $0.35 per km |
1 Ton Vans
| Hire Period | Rate Charge per Day | KMs Charge |
| --- | --- | --- |
| Monday - Thursday . | $65 | 100KM free then $0.35 per km |
| Friday - Sunday | $90 | 100 KM free then $0.35 per km |
1.5 Ton Vans
| Hire Period | Rate Charge per Day | KMs Charge |
| --- | --- | --- |
| Monday - Thursday . | $99 | 100KM free then $0.35 per km |
| Friday - Sunday | $110 | 100 KM free then $0.35 per km |
2 Ton Vans
| Hire Period | Rate Charge per Day | KMs Charge |
| --- | --- | --- |
| Monday - Thursday . | $99 | 100KM free then $0.35 per km |
| Friday - Sunday | $120 | 100 KM free then $0.35 per km |