Rent by the Day or Week – Quick, Easy and Convenient Vehicle Rentals For Local & Interstate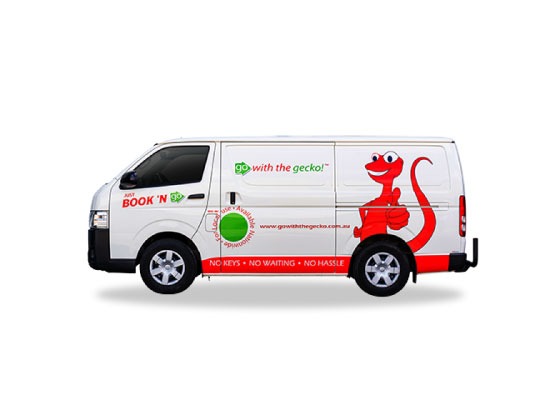 Van Hire From $65 A Day*
Hire a 1T Van now from just $65 a day* with standard insurance & 100 KM of travel included. Modern fleet & easy to drive. Large cargo area to move even the largest items. Book Online for No Fee. A 1.5% credit card processing fee applies.
Modern fleet & easy to drive. Large cargo area to move even the largest items.
FEATURES
1 & 2 Tonne Vans
Local & One-way hire
Large Cargo area
*Minimum Hire Cost $65
Move More For Less with Go With The Gecko!
Van hire since 1995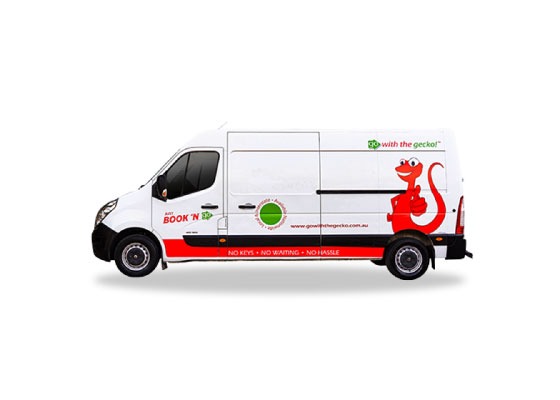 Hire 1.5T or 2T Large Van from $99 a day*
Hire a Toyota Hi-Ace or similar, short or long term hire options available, which includes 100 KM of travel*
Excess waiver and additional KM allowances available.
Make Go With The Gecko Your Choice For Your Next Move
We like to do a deal at Go With The Gecko and with our flexible Van rental packages it means we can tailor the right hire product for you, every time. Call us today for a quote!
FEATURES
Automatic for easy driving
Local & One-way hire
Great fuel economy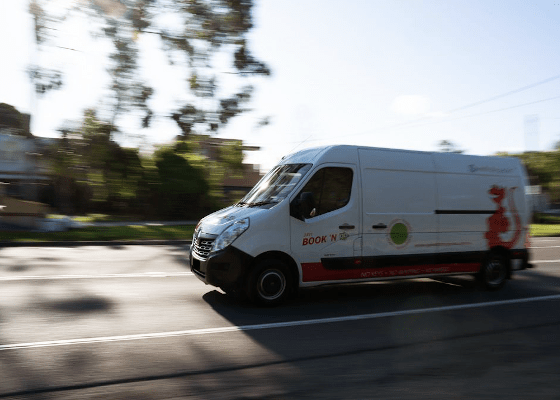 Hot Deals
Hurry, these deals go FAST! Don't delay!
Why Choose Go With The Gecko?
No forms, no on-going membership, no frills!
Rent by the Day or Week - Quick, Easy and Convenient Vehicle Rentals
Conveniently Located in Local Service Stations & Hire Pods Across Australia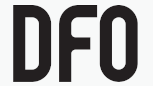 Hear What Our Customers Say About Us
We have a long history of satisfied customers. With thousands of trailers across Australia situated in Service Stations,
local businesses and more, we have plenty of satisfied customers. Here's what they have to say
I was a bit worried about driving one of the big vans, but I found it drove just like my car…it was easy.
Booking was straight forward and the agent was really helpful. Van in good condition. Excellent would highly recommend.
My One-Way hire to Brisbane was exceptional, comfy ride, great music and fuel consumption was surprisingly good!
Ahhhh my 2nd move this year but everything fitted into the van and it took less than 4 hrs…thanks GWTG, i'll see you next time.